Band – Dark Fortress
Album – Spectres From The Old World
Country of Origin – Germany
Genre – Melodic Black Metal
Release Date – February 28, 2020
Label – Century Media Records
Author – Hayduke X
After a six year hiatus, the mighty German quintet Dark Fortress return with a magnum opus well worthy of your attention. Rich with dark intent, Spectres From The Old World takes the listener on a mystical journey of deep discovery through the realms of life/death/rebirth. Melodic, with many progressive influences, the album is none-the-less a soundtrack to an epic hellscape. 
Holding down the bottom end with sometimes intricate, sometimes punishing rhythms, but always rock solid, we have Seraph behind the kit. Intricate riffs are woven throughout tight six-string rhythm through the guitar duo of Asvargr and V. Santura. New (since the last album) member Phenex provides haunting keys, whose subtlety creates an insidious earworm where you least expect it. Storyteller extraordinaire Morean continues on vocal duties.
Thematically, Spectres is something of a sequel to Venereal Dawn (2014). Picking up where the prior album left off, Spectres journeys through the darkest recesses and largest spectacles of the universe, with the macro and micro of existence (not just human existence) serving as the warp and weft of the created tapestry. For me, the fifth track Pali Aike serves as a lynchpin to the album. The title refers to a Chilean hellscape, perhaps an ancient representation of the desolate and impersonal destructive might of cosmic forces as they move throughout time and space. A slow-burner, this particular track is the one around which the album revolves.
Dark Fortress both digs deep and imagines large on this hour long effort. With black metal as their vehicle, they ride through the cosmos and traverse the wide spaces between atoms, all of it in the service of understanding our insignificance. With a grandiose sense of disturbingly impersonal darkness, they bring the listener along for the ride.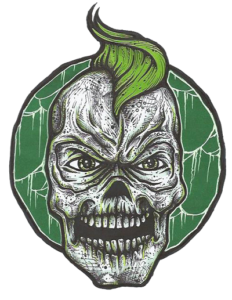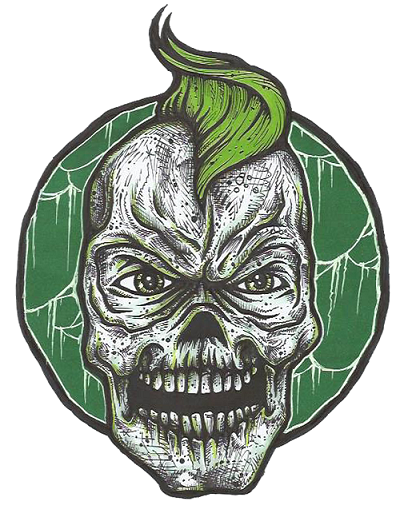 Biography:  Hayduke X has been writing for MoshPitNation since June of 2016.  Beginning in 2018, he also began writing for VM Metal Underground. Prior to joining the MoshPitNation team, Hayduke published reviews on his own blog Rage and Frustration. In addition, he has DJ'ed an online metal radio show of the same name as his blog, written for TOmetal.com, done interviews for Metal Rules, and collaborated with The Art of B Productions to create video interviews with a wide variety of bands.