Band – Crystal Coffin
Album – The Starway Eternal
Country of Origin – Canada
Genre – Progressive Black Metal
Release Date – October 15, 2021
Label – A Beast in the Field
Author – Hayduke X
I feel like someone in the band listens to a fair bit of Skeletonwitch. Crystal Coffin is no means a clone, but the similarities are clear. From the vocal attack to the blackthrash riffing to the progressive structures, it's futile to deny the connection. However, I have to say that I like this album better than anything released by the better known Ohio quintet. The Starway Eternal absolutely rips from note one until the final fade.
Hailing from Vancouver, B.C. in Canada, Crystal Coffin have only been around since 2017. In that time, they've released a demo (2019), a full length (2020), and are about to release album #2 with The Starway Eternal. The trio is made up of Rob Poirier (relentless drumming), Lenkyn Ostapovich (riffs for days guitar and subtly haunting keyboard accents), and Aron Shute (vocal barks and yells, rumbling earthquake bass). I'm sure there are multiple layers laid down in the studio to achieve this result, but the album makes the band sound much bigger than a three-piece. The Starway Eternal is a really rich album, full of depth.
On this sophomore album, Crystal Coffin have created an everflowing work of art. The constant evolution keeps the album from getting stale. Rather, it is a wonderful place in which to get lost for a while. The Starway Eternal is absolutely worth forty three minutes of your time, and honestly is worth multiple repeat visits.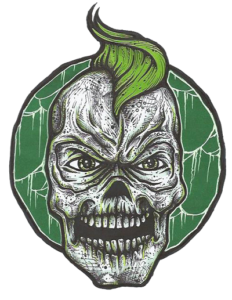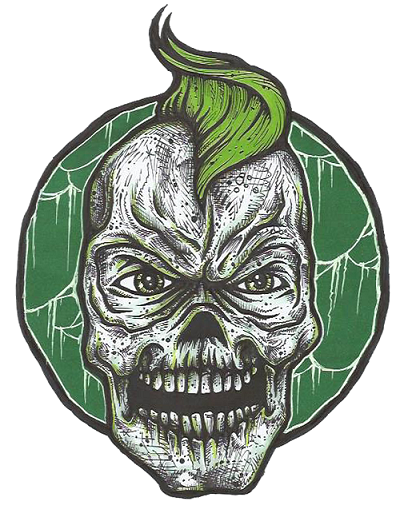 Biography:  Hayduke X has been writing for MoshPitNation since June of 2016. He is also a contributor to The Metal Wanderlust. Prior to joining the MoshPitNation team, Hayduke published reviews on his own blog Rage and Frustration. In addition, he has DJ'ed an online metal radio show of the same name as his blog, written for TOmetal.com, done interviews for Metal Rules, and collaborated with The Art of B Productions to create video interviews with a wide variety of bands.