Band – Cryptosis
Album – Bionic Swarm
Country of Origin – The Netherlands
Genre – Progressive Thrash Metal
Release Date – March 26, 2021
Label – Century Media Records
Author – Hayduke X
Bionic Swarm is the perfect name for this album for a couple of reasons. First, the riffs attack like a swarm of wasps. They are tough, driving, and have staying power. Second, the word bionic suggests something human-like, but with an element of beyond human capability. Anybody else old enough to remember the Bionic Man? That's also very fitting for what the band is doing here. The album is warm and has feeling – soul, if you will – yet, how to they do some of what they're doing? Drumming, lead-work, riffs, bass lines, vocal pitch…there are moments in each of those areas where I wonder if the Bionic Man has stepped in to lend a little superhuman edge.
From what I gather, Cryptosis is a new project, having formed in 2020, but was born from Distillator who had been around since 2013. The trio from The Netherlands consists of Laurens Houvast (vocals/guitar), Frank te Riet (bass/mellotron/backing vocals), and Marco Prij (drums). Yes, that does say mellotron. The band reminds me of Voivod in multiple ways. Cryptosis is definitely progressive thrash, with lots of changing rhythms, progressive melodies, and various moving parts that guide the listener on a strange and engaging journey, yet staying (mostly) within the confines of thrash. By the way, when I compare a band favorably to Voivod, one of the untouchable demigods of metal, it's meant as a really, really big compliment.
Do you remember the 80s? I do. It was a decade of hard riffs, headbanging, fist pumping, and general raucousness. If you also remember the 80s, this album will take you back a bit (though there's a fair bit of modern here too). If you don't, this album will give you hints to that beautiful battle jacket point in our collective timeline.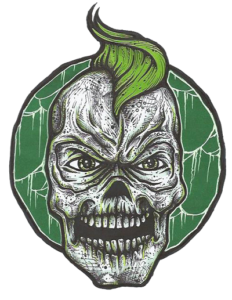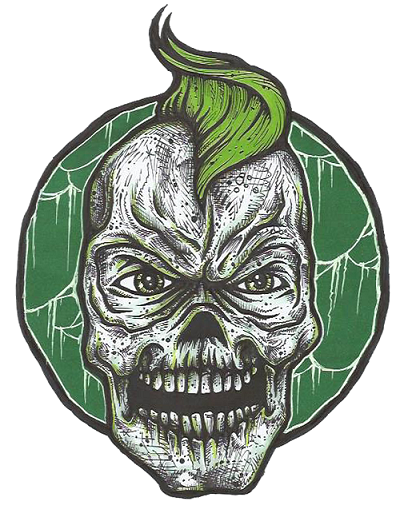 Biography:  Hayduke X has been writing for MoshPitNation since June of 2016. He is also a contributor to The Metal Wanderlust. Prior to joining the MoshPitNation team, Hayduke published reviews on his own blog Rage and Frustration. In addition, he has DJ'ed an online metal radio show of the same name as his blog, written for TOmetal.com, done interviews for Metal Rules, and collaborated with The Art of B Productions to create video interviews with a wide variety of bands.