Band – Convocation
Album – Ashes Coalesce
Country of Origin – Finland
Genre – Funeral Death/Doom
Release Date – July 3, 2020
Label – Everlasting Spew Records/Sentient Ruin Laboratories
Author – Hayduke X
Wow! Just wow! I really have no idea how to start this review, other than to say it is mind-blowingly, superlatively incredible. Two years ago, funeral doom and death metal gathered to give birth to their favorite love child, the Finnish duo Convocation, with Scars Across. That early wail into the abyss made it seem as if this child was born fully grown, fully formed, and the four tracks on that release are indeed flawlessly mature and immensely powerful. July of this year will see a re-birth, for Convocation is born again more powerful than ever on Ashes Coalesce.
LL (all instruments) and MN (vocals) show once again the visceral splendor of emotional heft in music. Indeed, I cannot think of ANY project that so effortlessly channels real emotion in their music. The promotional materials tell us that the themes of Ashes Coalesce include: "[a] study of concepts encircling death: Grief, rage and defiance, melancholy, acceptance and fear and anxiety of the unknown." There is no doubt that they have captured all of these, translating them into an aural application, and processed them through the recording process. Certain parts of this album raise the hair on my arm, while others choke me up. Still others make me burn inside, ready to explode in teeth grinding rage.
Scars Across was second on my list of albums from 2018 and third on my list of albums from the last decade, so my expectations for Ashes Coalesce were astronomically high. The album exceeds them. One of the things that Convocation did so well on this release is to stay to the essential core of who they were on Scars Across. They struck gold in 2018 with a monumental release. Why fix what ain't broke? That's not to say that Ashes Coalesce is the same album. It's not. However, at its core, it is still very much Convocation. With two albums under their belt, it is fair to say that there is a "Convocation sound". The differences between the two, however are in the side dishes, not the main course, so to speak. Ashes is a nastier album. It comes across as a wounded beast, feral and cornered, where Scars was more level and majestic. Ashes has also added some very subtle psychedelia, which I honestly didn't clue into until about the third listen. This gives the album a more occult, less concrete feel.
I appear to have spent most of this review comparing Convocation's two albums. I suppose it makes sense then to pick a favorite, and I'm going with the newcomer. As incredible as Scars Across is (my second favorite from the 2010s; still in heavy rotation for me), Ashes Coalesce is just a little bit better. The separation between the two isn't much, but it is clear. I believe Scars Across is a perfect album. What does that make Ashes Coalesce?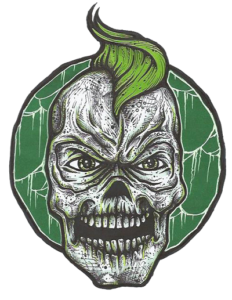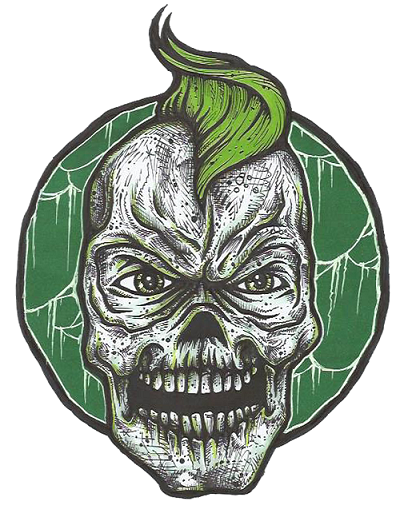 Biography:  Hayduke X has been writing for MoshPitNation since June of 2016.  Beginning in 2018, he also began writing for VM Metal Underground. Prior to joining the MoshPitNation team, Hayduke published reviews on his own blog Rage and Frustration. In addition, he has DJ'ed an online metal radio show of the same name as his blog, written for TOmetal.com, done interviews for Metal Rules, and collaborated with The Art of B Productions to create video interviews with a wide variety of bands.