Band – Centenary
Album – Death…The Final Frontier
Country of Origin – USA
Genre – Detroit Chainsaw Metal
Release Date – September 10, 2021
Label – CDN Records
Author – Hayduke X
The (metaphorical) chainsaw wielding maniacs from Detroit are on the loose again, with another new full length of mayhem. The band play old school hm-2 death metal with their own twist. The buzz is vibrant and dangerous. The approach is a feral attack, raw, rugged, and take-no-prisoners. As always, the album has a somewhat tongue in cheek take on horror, with a nod to the campiness of B-movies, and yet remains both tough and sincere.
With almost exactly two years between releases, the band took their time at each step of the process. (it's likely COVID slowed the process down as well, just as it slowed everything down) The pay-off for the time spent is noticeable. I've been a fan since …Where No Lives Matter, have interviewed the band, have seen them live multiple times, and generally have been on board with what they do. With this latest release, they have leveled up though. The compositions are more interesting and the album sounds more professional, all without losing any of the nasty Detroit-meets-Stockholm edge.
One feature that stands out to me is an influence I'm not sure I've caught before. While Centenary assuredly remains death metal, horror movie samples and all, there is some noticeable influence from old school hardcore punk, I style I cut my teeth on in my mid to latter teens. I think it's more about attitude, and perhaps something in the vocal approach. Perhaps the relatively short and definitely punchy songs. None of this is a particular surprise, as there has been crossover back and forth between styles for decades, but it is a wrinkle I really enjoy.
If you are already a fan of Centenary, then you will love this gritty new release. If you're new to the band, you picked a stellar time to jump in. As one of the track titles suggests, (heavy paraphrase here) come get your face dislocated.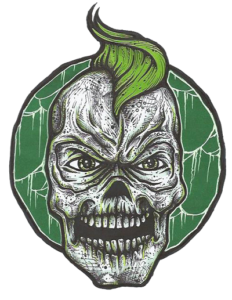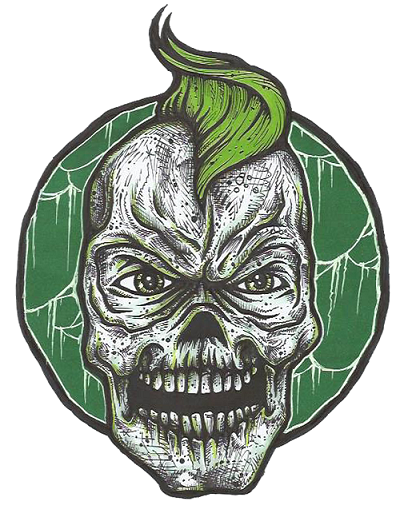 Biography:  Hayduke X has been writing for MoshPitNation since June of 2016. He is also a contributor to The Metal Wanderlust. Prior to joining the MoshPitNation team, Hayduke published reviews on his own blog Rage and Frustration. In addition, he has DJ'ed an online metal radio show of the same name as his blog, written for TOmetal.com, done interviews for Metal Rules, and collaborated with The Art of B Productions to create video interviews with a wide variety of bands.