Band – Bog Wizard
Album – Miasmic Purple Smoke
Country of Origin – Ludington, MI, USA
Genre – Stoner Doom
Release Date – December 3, 2021
Label – Via The Dregs Records
Author – Hayduke X
I was a little late to the Bog Wizard party, reviewing the debut From The Mire only after release. I managed to get to the very worthy Four Tales of the Strange split with Dust Lord only a month and a half late. This time around, I'm planning to have my review published prior to the release date. I suppose you can fact-check that as you read this review. None of this lateness should reflect on the quality of Bog Wizard's music. Rather, it's all due to my own inconsistent writing schedule and general business of life. Enough rambling. Let's talk about the new album.
Barbaria is currently the only track streaming from Miasmic Purple Smoke. The album opener, it's a great introduction to a slightly new direction taken by the Ludington trio on some of the tracks, and I'm here for it. The new wrinkle I'm referring to is a heavier dose of sludge in the overall stoner doom mix. As a pretty huge fan of sludge as a genre (and honestly not a huge fan of stoner doom, generally speaking), I applaud this new approach. Of course, Bog Wizard are one of those rare bands whose stoner doom appeals to me anyway. 
For those not in the know, Bog Wizard use the storytelling tool of Dungeons & Dragons themed lyrics as a method of delivering their content. Often the band weaves in some social commentary beneath the surface of these lyrical and musical adventures. All of them "speak" these stories through their instruments. Specifically, Harlen Linke handles percussion, synth, and backing vocals (lead on the title track). Ben Lombard wields the axe and also mostly handles lead vocals. Colby Lowman sends forth the thickest of bass work. Finally, Nynisha Patterson adds some backing vocals on Miasmic Purple Smoke as a guest.
Miasmic Purple Smoke (the album) is a sometimes caustic, sometimes psychedelic, always crushing journey of mesmeric riffs and ponderous rhythms. This is the type of album to experience from start to finish, without interruption. Light some candles. Turn off the lights. Lie down, press play, and imbibe the experience. Allow the music to guide you. You may be surprised by what you discover.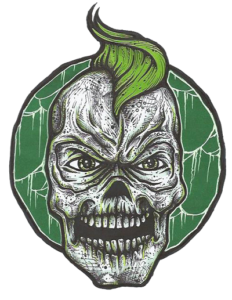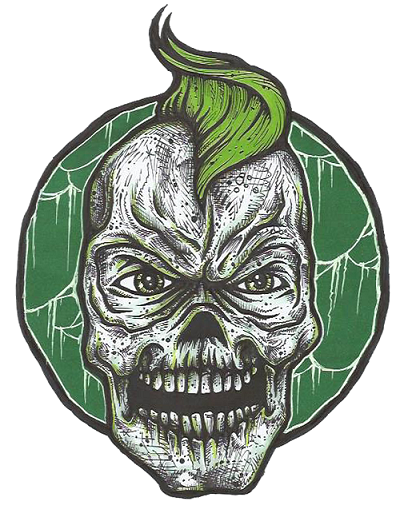 Biography:  Hayduke X has been writing for MoshPitNation since June of 2016. He is also a contributor to The Metal Wanderlust. Prior to joining the MoshPitNation team, Hayduke published reviews on his own blog Rage and Frustration. In addition, he has DJ'ed an online metal radio show of the same name as his blog, written for TOmetal.com, done interviews for Metal Rules, and collaborated with The Art of B Productions to create video interviews with a wide variety of bands.