Band – Body Void/Keeper
Album – Split
Country of Origin – USA
Genre – Sludge Metal
Release Date – January 15, 2020
Label – Tridroid Records/Roman Numeral Recordings
Author – Hayduke X
Earlier this year, two titans of the sludge world re-arranged the structural integrity of the earth's core by releasing this monster split. Both bands hail from California in the US, where the trio Body Void and the duo Keeper seemingly seem to be trying to activate the tectonic fault lines of the State. For both projects, this is their fifth release, though that includes three full lengths for Body Void and a collection of demos and splits for Keeper. Regardless, both have been at this for awhile, and their chops are not in doubt.
Keeper bursts forth on their side like caustic hydrochloric acid personified. There is nothing of beauty on these two tracks, but plenty of hatred and despair. Sullen waves of reverb soaked bass lines numb the senses, while incisive riffs slowly carve away at any sense of hope you might maintain. Drums pound out a languid pace surpassed only by funeral doom and perhaps Disrotted. The vocals are anguished beyond measure as the singers pour pure bile into the mesh of the microphones. This side features two tracks totaling between seventeen and eighteen minutes, by the end of which, I always feel completely rung out. The experience is quite cathartic really, but also quite difficult. My favorite moments are those when the instruments die down to what is essentially drone and the vocals take over in their ringing despair. It's exceptionally powerful.
Better known to me than Keeper (to whom I was introduced on this split) is the mighty Body Void. Once again, they wreak havoc like few others. The drum/bass confluence sounds like it is attempting to pound a hole in the fabric of the universe, to have all existence sucked into that void when it appears. The riffs are unpleasant squalls and clubs of sound dripping with reverb and viscera. The vocals, almost witch-like in the way they are near chant at times, and dripping with venom all the time, knife through you with malice aforethought. Body Void has always been bleak, but this single quarter of an hour long track is perhaps their ultimate bleakness to this point. Perpetually slow, heavy, and claustrophobic, the track grips you with the strength of ultimate judgment.
There is time yet this year, but thus far, this release is very much in the conversation for best split of the year. I imagine a live bill with these two bands would threaten to shake the venue to the ground. For now, we'll just have to settle for recorded destruction.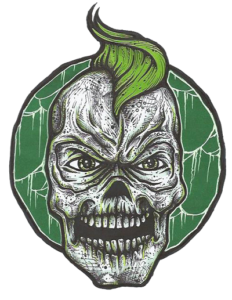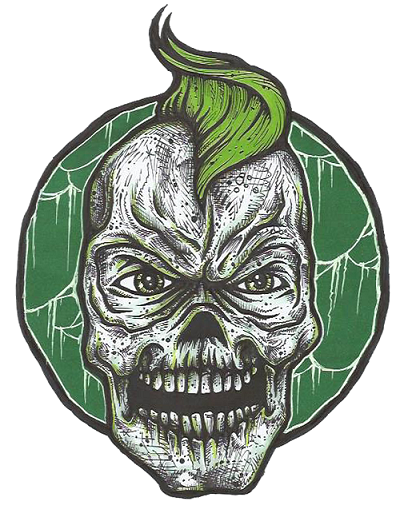 Biography:  Hayduke X has been writing for MoshPitNation since June of 2016.  Beginning in 2018, he also began writing for VM Metal Underground. Prior to joining the MoshPitNation team, Hayduke published reviews on his own blog Rage and Frustration. In addition, he has DJ'ed an online metal radio show of the same name as his blog, written for TOmetal.com, done interviews for Metal Rules, and collaborated with The Art of B Productions to create video interviews with a wide variety of bands.