Band – Bodies On Everest/Lump Hammer
Album – Whelmed
Country of Origin – UK
Genre – Noise
Release Date – October 18, 2019
Label – Panurus Productions / Inverted Grim-Mill Recordings
Author – Hayduke X
Bodies on Everest hails from Liverpool, while Lump Hammer calls Newcastle Upon Tyne home. After touring together in 2018, the two strangely aligned (more on that later) trios combine to give us one of the most wonderfully unmusical splits of the year (and beyond). Unlike many splits, Whelmed is not short. Each contribution could be a full length in it's own right, with the sum total clocking in at nearly an hour and forty-five minutes. Before I jump into my full review, it's my pleasure to present to you the full album stream of this masterful destruction. Jump right in to the bizarre devastation that is Whelmed, then read on below the link to see how my views compare to yours.
Up first, we have Bodies on Everest. The trio, according to the press materials, consists of the following atypical collective. On drums, electronics, and vocals, the band features Gold. Fave and Wárs round out the lineup with the same listing – bass, electronics, and vocals. So, to be clear, the project features three members, all of whom are vocalists and contribute electronic elements, two of whom play bass, and the third is the drummer…interesting… As might be expected, this project will not be for those who like their metal straightforward. If you believe that there has been no good metal since the glory days of Slayer and Pantera, then you probably want to move along (though I won't blame you for giving a little listen to see what all the fuss is about). If you have a pretty open mind about your listening habits, then go ahead and hit play.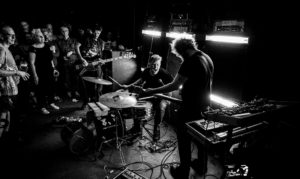 Bodies On Everest make great use of rhythm and repetition. In fact, the repetitive rhythmic structure strikes me as the basis of their side of this double album. Throughout my listens, I felt that the tension between the predictable rhythms and squalling noise, shrieked vocals, and heavy feedback is what makes the BOE side so compelling. I have this image of a prison or containment unit of some sort (the repetition and rhythm) dynamically acting to hold back something dangerous, something predatory. The creature pushes against bars, claws against its sonic enclosure, and lives on the edge of escape. The mood of danger, the fear of chaos, and the push against those make the experience quite visceral.
The other portion of the split features another interesting take on a band lineup. Rajiah plays a baritone guitar, Watts takes on vocals, and Croft pounds the drums. This trio creates plenty of noise without relying on the dynamics of Noise as much as their partners in crime. Like an afterbirth of the Jesus Lizard and Black Flag, Lump Hammer wield their music like a hammer and provide plenty of lumps. Note after note of pure spite and venom pummel the unsuspecting listener into submission, which is when the real attacks begin!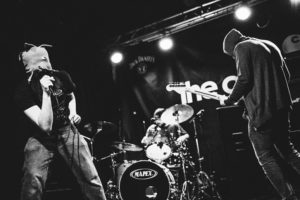 On one of my favorite tracks on either side, Lump Hammer channel the actual, visceral experience of being tired into the meditative slow burner entitled – you guessed it – Tired. They so perfectly capture the dynamic of exhaustion found in so much of modern society. Monotonous, repetitive, angsty, depressive, the track is exactly how I feel after a rough week at work. Everything is gray. Everything is drudgery. I'll let you discover the denouement yourself, but I'll go on record as saying that it's a damn near perfect song on an album made exceptional in strange ways by strange bands.
Do you like what you hear? CDs can be purchased here and cassettes can be purchased here. Let us know what you think.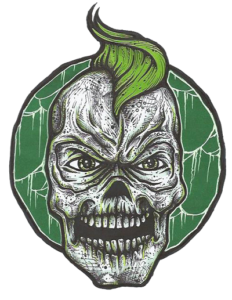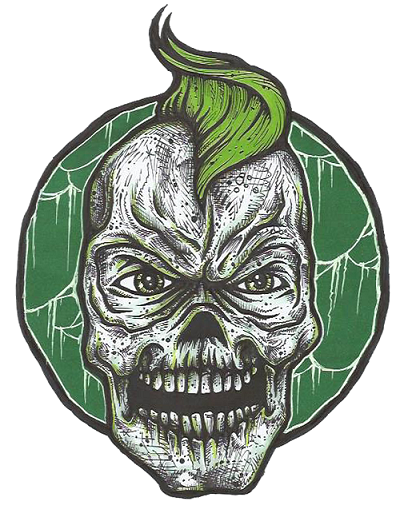 Biography:  Hayduke X has been writing for MoshPitNation since June of 2016.  Beginning in 2018, he also began writing for VM Metal Underground. Prior to joining the MoshPitNation team, Hayduke published reviews on his own blog Rage and Frustration. In addition, he has DJ'ed an online metal radio show of the same name as his blog, written for TOmetal.com, done interviews for Metal Rules, and collaborated with The Art of B Productions to create video interviews with a wide variety of bands.