Band – Biollante
Album – J'Espère Que Tu Danseras Quelque Part
Country of Origin – France
Genre – Horrorcore
Release Date – May 13, 2022
Label – Independent Release
Author – Hayduke X
Let's start with some disclaimers. I probably shouldn't be reviewing this album. It's probably a little too far out of the MoshPitNation wheelhouse of genres for me to be writing this. After all, at the core of Biollante is hip hop, not metal. However, there are some justifications for writing this review anyway. First of all, Biollante shares members with the experimental metal collective Non Serviam, which I've also written about here. When they contacted me to check out this other project, I said I'd definitely be interested. Second, there are actually plenty of guitars on the album, though they are used for beat creation. Third, there are many examples of metal/hip hop collaboration, going all the way back to at least Aerosmith and Run DMC. With all of that said, I'll step out of the site's comfort zone here with a clear conscience. 
When I listen to hip hop (and I do fairly regularly), I look for unique beats, a strong flow, and rhythmic certainty. On J'Espère Que Tu Danseras Quelque Part, Biollante give us all three. To start with, the beats are definitely unique. They are harsh, aggressive, and full of musical flavor. In many ways, they call to mind Backxwash and some of the beats which El-P has come up with for Run the Jewels. Maybe even some of the Flatbush Zombies beats would be an apt comparison. Lyrically, my French is not strong enough to follow what is being said (but I have some guesses…more on that later). The flow itself hits hard. It has its own rhythmic pulse which adds to the overall feel, as it should. By rhythmic certainty, I mean that the music should physically move you. I'm typing, bobbing my head, and tapping my foot all to the push-pull rhythms of the music, so mission accomplished.
As some of you may remember, Non Serviam is an anti-capitalist, anarchist collective. In their work with Biollante, the same holds true. While I don't know what the lyrics are actually saying (Google Translate is flawed, but confirms my guess, as best as I can tell), the album lyrically holds similar themes. Capitalism is called out as the disease it is. In other words, the anonymous collective is finding more ways to spread their important message to the masses. Solidarity!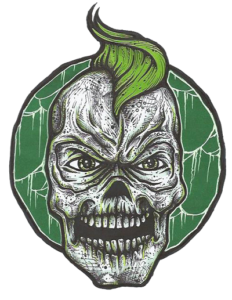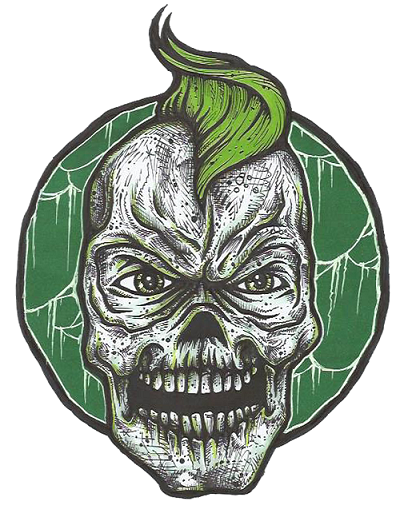 Biography:  Hayduke X has been writing for MoshPitNation since June of 2016. He is also a contributor to The Metal Wanderlust. Prior to joining the MoshPitNation team, Hayduke published reviews on his own blog Rage and Frustration. In addition, he has DJ'ed an online metal radio show of the same name as his blog, written for TOmetal.com, done interviews for Metal Rules, and collaborated with The Art of B Productions to create video interviews with a wide variety of bands.