Band – Barrel Bones
Album – Shake-Rattle-Roll
Country of Origin – Rockford, MI, USA
Genre – Blues Rock
Release Date – February 1, 2022
Label – Independent Release
Author – Hayduke X
I meant to have this article written sooner. I really did. I meant to write this in the days following the last time I saw them live, which was September 17th. However, life as a parent, teacher, and grad student put time pressures on, which lead to little writing. I wanted to tell you that you could catch my latest musical obsession live on October 1st at the Bark in the Dark fundraiser, but I'm too late for that. I can tell you that you can catch them this Friday at the Pyramid Scheme with Lokella. Allow me to encourage you to do just that.
Speaking of Lokella, I first saw Barrel Bones at the Lokella CD release show over the summer. I was immediately entranced by their set. Seeing them in September at Turnstiles proved that the first time was no fluke. The band plays damn near flawless blues rock. However, many bands play blues rock competently or better (and Barrel Bones is better than competent, to be fair). What really puts them over the top  for me is the vocals. Lead vocalist Michael Constantine (who also pitches in on guitar) can really sing. I mean, HE CAN REALLY SING! His voice is clear, on key, has variety, and has just a touch of rugged to the silky smooth, like a fast flowing river with some deceptive, just below the surface rapids. He is joined often on vocals by drummer (always an impressive feat) Greg Liceraga and occasionally by lead guitarist Pete Dunning. When they hit those three part harmonies, these tracks really soar! Steve Sullivan rounds out the group with groovy bass lines that have the audience bobbing their heads.
Thus far, the relatively new band has two releases, a five track EP titled Blues and Blood and the full length I'm writing about here called Shake-Rattle-Roll. The full length features eleven tracks across forty-five minutes and feels just about right length wise, though I often just listen a second time through anyway. I think it was an article in Rolling Stone magazine years ago which argued that the mighty Led Zeppelin were so good because they gloriously broke the blues. I wouldn't claim Barrel Bones breaks the blues, but they certainly bend it to their will.
Actually the band I most think of in comparison to Barrel Bones is one of my favorites, namely The Gaslight Anthem. I wouldn't suggest to anyone that they really sound alike, but there are certain similarities. For one thing, I discovered both by seeing them open for another band, and in both cases I was rocked back by how good and how tight they sounded. I became an instant fan of both. I would also suggest that they transcend their genres in similar ways. While The Gaslight Anthem originally comes from punk and Barrel Bones originally comes from blues rock, both move beyond that sound without leaving it completely behind. Both add elements of other styles without crossing over into them. Additionally, both are lyrically adept. 
I'll leave you with this image, and then urge you once again to come to the Pyramid Scheme this Friday. With four songs left at the Turnstiles show, Barrel Bones decided to change course a little bit. The band jumped into a rendition of Black Sabbath's War Pigs which had all the metalheads in the building (myself included) pumping our fists and singing along. They stayed true enough to the original to satisfy purists, but gave it hints of their own flavor as well. Come on out Friday to see if they have any other surprises in store.
Check the band out on YouTube and at their website.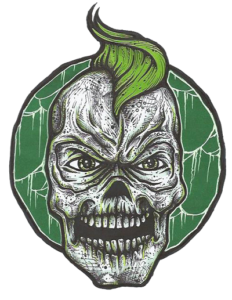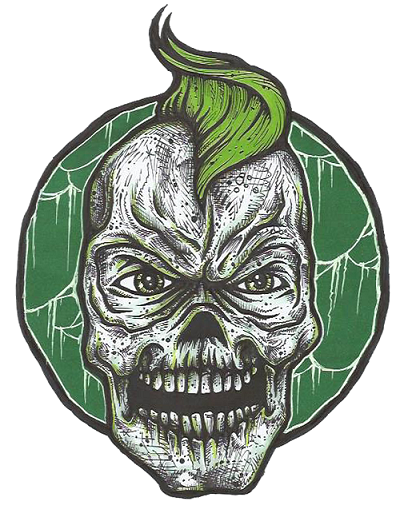 Biography:  Hayduke X has been writing for MoshPitNation since June of 2016. He is also a contributor to The Metal Wanderlust. Prior to joining the MoshPitNation team, Hayduke published reviews on his own blog Rage and Frustration. In addition, he has DJ'ed an online metal radio show of the same name as his blog, written for TOmetal.com, done interviews for Metal Rules, and collaborated with The Art of B Productions to create video interviews with a wide variety of bands.