Band – Baest
Album – Necro Sapiens
Country of Origin – Denmark
Genre – Death Metal
Release Date – March 5, 2021
Label – Century Media Records
Author – Hayduke X
Every now and then, I find a unicorn. 
My big three genres are grindcore, black metal (taken with caution, of course), and sludge metal (especially the nasty stuff). Death metal would be next, but there's a growing gap between the top three and number four for me. I'll be the first to admit this is a completely subjective take, but there it is. I find most death metal boring and without soul. 
But…
Every now and then, I find a unicorn, a death metal album that tosses me up in the air with its mighty horn, catches me on its back, and carries me along for an exhilaratingly destructive ride. As fate would have it, Necro Sapiens by Baest is one such album.
The Danish quintet have been flattening buildings in Aarhus since 2015. One of the great strengths of the album is the varied approaches the band takes within a wider death metal sound, and yet how cohesive the sound remains. Take, for example, the drum work of Sebastian Abildsten – power, variety, creativity, speed – It's all there. Mattias Melchiorsen hammers us with his bass that turns funky from time to time. Svend Karlsson and Lasse Revsbech fire up their guitars for earworm riffs that are hard to shake – and I'm fully alright with that. The icing on the cake are the vocal skills of Simon Olsen, generally a coherent growl with variety.
It would be hard to oversell the compositional strength of this album. Running exactly forty five minutes, which feels just right, the band gives us a collection of songs so well written that they seem effortless. The level of consistency across the ten tracks is admirable, as is the fact that each track stands on its own equally as well as it fits within the whole.
Baest is a beast. On Necro Sapiens they savage their listeners with malicious intent. I read a comment recently where the writer wondered if the Danish band might be ready to become an apex predator in the world of death metal. I'll go a step further and suggest that, with Necro Sapiens, this band is there.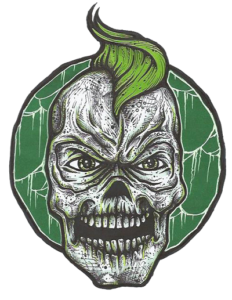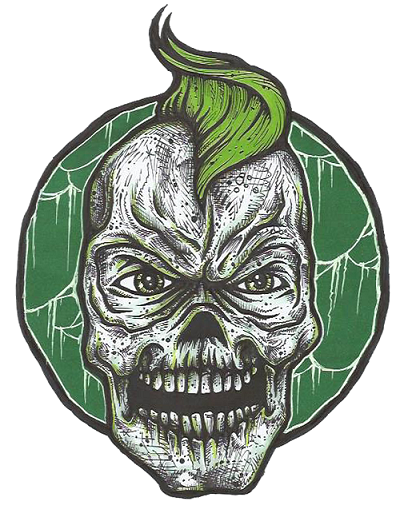 Biography:  Hayduke X has been writing for MoshPitNation since June of 2016. He is also a contributor to The Metal Wanderlust. Prior to joining the MoshPitNation team, Hayduke published reviews on his own blog Rage and Frustration. In addition, he has DJ'ed an online metal radio show of the same name as his blog, written for TOmetal.com, done interviews for Metal Rules, and collaborated with The Art of B Productions to create video interviews with a wide variety of bands.