Band – Ayyur
Album – Balkarnin
Country of Origin – Tunisia
Genre – Black Metal
Release Date – March 27, 2020
Label – Dead Red Queen Records/Bad Moon Rising 惡月上昇
Author – Hayduke X
Ayyur first came to my attention with the Sentient Ruin release of The Lunatic Creature EP, which is worth a listen. When I saw that a new EP was being released, I had to reach out to get my ears on it. Balkarnin is that EP, the third in the band's career, which also features two splits and a demo. Hopefully a full length will be coming along at some point. 
Balkarnin features two tracks, simply called I and II. If, however, you choose to purchase a cassette, you'll find those tracks on side A and four bonus tracks, recorded at various points in the band's lifespan, and previously unreleased. At this moment, it appears that there are still some cassettes available from Dead Red Queen Records here. (https://deadredqueenrecords.limitedrun.com/products/662598-ayyur-balkarnin-cassette)
Ayyur is a trio from Sousse, Tunisia. Dagon and Angra Mainyu combine on the desolate and atmospheric guitar riffs, weaving moments of dissonance in with moments of heavy pathos. Angra Mainyu also handles bass (a thick, foundational rumble) and vocals (an abrasive rasp which seems to bring whispers from beyond). Rounding out the trio is Shaxul on drums, whose unrelenting style drives this ominous auditory vehicle. 
On side A, which features the EP proper, as described above, the trio give us just over fourteen minutes of malignant blackened doom, split nearly equally in half between the two tracks. Side B sees the band more raw, yet still thick with a brooding atmosphere. The production on these tracks significantly less polished, but that will appeal to fans of the current Raw Black Metal craze (myself included…the production presents a thick fog to get lost in, and within, to seek to find oneself). Hints of more modern Ayyur show up at unexpected moments, yet that isn't to say that one iteration is better than the other…just different.
In its own right, the two tracks on Balkarnin are worth your time. If you choose to get the digital version of this EP, you'll be happy with I and II. However, if you can get your hands on a cassette, you'll find the four tracks found there (The Time Vortex, Like A Wraith, Onslaught, and Proud Slave) to also be well worth your time.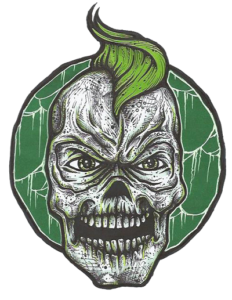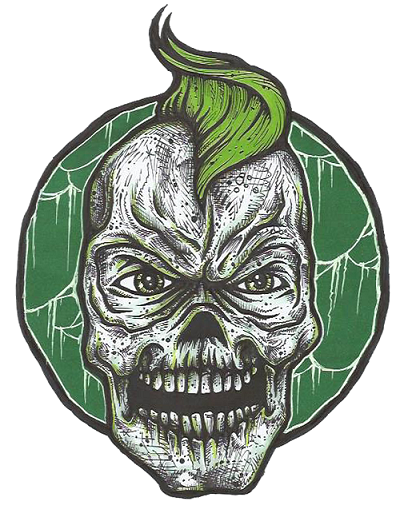 Biography:  Hayduke X has been writing for MoshPitNation since June of 2016. He is also a contributor to The Metal Wanderlust. Prior to joining the MoshPitNation team, Hayduke published reviews on his own blog Rage and Frustration. In addition, he has DJ'ed an online metal radio show of the same name as his blog, written for TOmetal.com, done interviews for Metal Rules, and collaborated with The Art of B Productions to create video interviews with a wide variety of bands.