Band – Void Rot/Atavisma
Album – Split
Country of Origin – USA/France
Genre – Death Doom
Release Date – February 7, 2020
Label – Everlasting Spew Records
Author – Hayduke X
Up first, we have Void Rot, a quartet hailing from the Twin Cities area of Minnesota, here in the United States. As much as I love the Michigan scene, and there are no doubt untouchable bands here, I also want to recognize the Minneapolis scene as being one the top three on-fire scenes in the city right now. It's from this crucible that this young project emerged in 2017. So far, they have an EP and now this split. It is with great anticipation that the scene eagerly awaits their debut full length, which I have no knowledge of, but hope is in the works.
On this split, Void Rot offer three tracks of filthy Death Doom, rotten to the core and dripping with venom. It's already clear how much they've grown as a band since their initial EP, with stronger transitions and a more consistent depth to their sound. They drag the listener through the coals of rage and existential horror with dynamic pacing, compelling riffs, and a rock solid rhythm section. The vocalist calls haunting prayers from the void. Dig deep.
The other side of the split features Atavisma, another quartet, this time from France. Their debut full length The Chthonic Rituals caught my attention 2018, which led to a glowing review. They also have an EP, another split, and demo to their name, all worth your attention. They've been around a little longer, having been formed in 2013, but I also hope for another full length soon, again with no knowledge of any such thing.
The Atavisma side is a little more ethereal, more an atmosphere of the arcane and supernatural, compared to the filth and swamp dwelling Void Rot. Equally able to hook the listener, this side journeys through your psyche, rewiring your brain to recognize other things from other places. Allow them to take you to mystical places.
Unlike many splits, this particular one shows consistent excellence. Kudos to Everlasting Spew for recognizing an opportunity to put together two bands that would mesh so well together, yet each show their own personality. The album is a deep dive into darkness, both surreal and concrete, and well worthy of your full attention.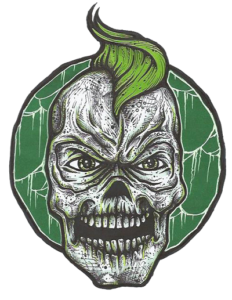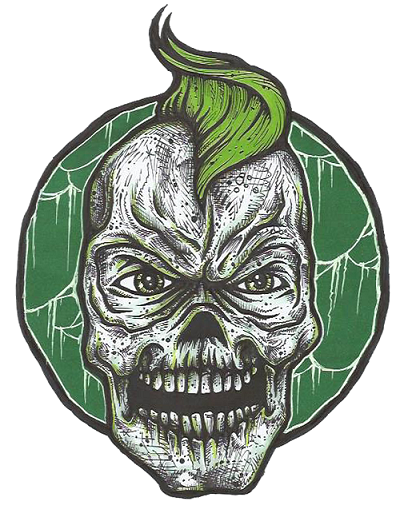 Biography:  Hayduke X has been writing for MoshPitNation since June of 2016.  Beginning in 2018, he also began writing for VM Metal Underground. Prior to joining the MoshPitNation team, Hayduke published reviews on his own blog Rage and Frustration. In addition, he has DJ'ed an online metal radio show of the same name as his blog, written for TOmetal.com, done interviews for Metal Rules, and collaborated with The Art of B Productions to create video interviews with a wide variety of bands.