Band – Domestic Terror
Album – Domestic Terror
Country of Origin – USA
Genre – Grindcore/Slam/Brutal Death Metal
Release Date – February 26, 2021
Label – x7Ax Records
Author – Hayduke X
We are thrilled to present the full album stream of the Ohio bruisers Domestic Terror to you today. The self-titled sophomore album comes nine years after their full length debut and sandwiches two EPs and a split. The eight tracks are a gnarly blend of genres, which I'll discuss in more detail further down. For now, press play and enjoy!
At the best of times, genre designations are just convenient ways of talking about a particular piece of music. It's rare, if not impossible, for something to perfectly represent a particular genre. With that said, I feel that my designation above is even more of a shot in the dark than usual. The album strikes as mostly a brutal death album. There are certainly elements of grindcore present, but nothing that really smacks of straight up grind. It's more of an influence. As far as the other suggestion goes, I pulled that straight from the promotional material. I don't think I've ever knowingly listened to slam. (no disrespect intended. I just haven't gotten to the style) There are some slow, thick, heavy, breakdown parts that I think are probably the slam parts, but I also wouldn't be surprised if I'm wrong about that. What I really love about the album are the nasty, dissonant riffs thrown into the mix throughout. That's what really gets it all cooking for me.
The current lineup includes Jordan Holland, who rips out impressive lows on vocals, that are still often pretty understandable. Josh Nunn handles guitars, so thanks for the sick dissonance. TJ Menzie beats us all into submission with concrete block bass lines. Finally, Jamy Landis holds down the rhythm on drums with precision and a surprising creativity for the style. All told, the quartet have composed an album that is akin to getting repeatedly pummeled by a wrecking ball. (as opposed to riding one…we'll save that for the pop stars)
Torturous lyrics give imagery to the abrasiveness of the album. Just like the music, there is no beauty, only hatefulness to be found here. Domestic Terror (the album) is obliterating. Prepare yourself for the beatdown that Domestic Terror (the band) has prepared for the world.
The album can be purchased here.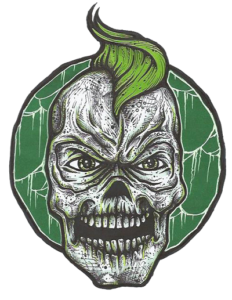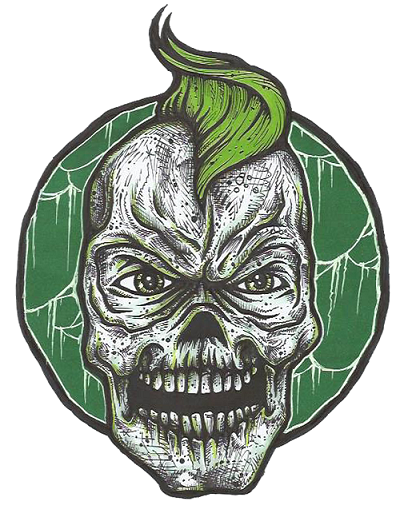 Biography:  Hayduke X has been writing for MoshPitNation since June of 2016. He is also a contributor to The Metal Wanderlust. Prior to joining the MoshPitNation team, Hayduke published reviews on his own blog Rage and Frustration. In addition, he has DJ'ed an online metal radio show of the same name as his blog, written for TOmetal.com, done interviews for Metal Rules, and collaborated with The Art of B Productions to create video interviews with a wide variety of bands.