Band – Rampancy
Album – Coming Insurrection
Country of Origin – Canada
Genre – Black Metal
Release Date – February 12th, 2021
Label – Mutual Aid Records (cassette)
Author – Hayduke X
It is our distinct pleasure today to premiere for you the new album by Rampancy. Coming Insurrection is out today and is available digitally through Bandcamp (click below) and cassette through Mutual Aid Records (available here). Now press play, then drop below the music for my full review.
Hailing from London, Ontario in Canada, Rampancy is the solo project of one Oculus Tod. Originally named Anti-Freeze, the project evolved into Rampancy at some point in 2016. Making that connection shook a memory loose. Though no author is listed, and memories aren't to be trusted, I think I wrote about Anti-Freeze years ago when the Aftermath LP was released (2014). You can read that here. I was certainly writing for the RABM blog around that time. Shortly thereafter, I left that blog to focus on Rage and Frustration and lost track of this musical project. That's unfortunate, because Coming Insurrection shows me that I really should have kept up with Oculus.
Coming Insurrection, at its core, is raw-ish black metal with plenty of atmosphere, that proceeds at a mid-tempo pace. The production quality is purposely rough, but instruments can still be picked out. The nine tracks wash over the listener, enveloping one in waves of fuzzed out tremolo, percussion punctuation with elements of noise, and haunting howls. The album is ethereal, but also urgent. The album title along with track titles like Uncertain Future and Perpetual Revolution give voice to the off kilter, subversive nature of the music.
By subversive, I mean aiming to subvert the current oppressive systems throughout the world. Rampancy is a RABM project (Red and Anarchist Black Metal, for the uninitiated) and as such, has clear revolutionary themes. The title Perpetual Revolution is likely to not be metaphorical. Coming Insurrection is not the fist-pumping, militant type of contribution to our collective soundtrack to the revolution that something like some punk music is, for example. Rather, it sows seeds in quieter contemplation of purpose, that will hopefully grow into a sustained movement against oppression. Rampancy isn't the marching music, it's the planning and organizing soundtrack, if you will.
In addition to the excellence of Coming Insurrection, I recommend you take a trip back through the discography (under both names) with me. I'm excited to hear what has come between the two albums I've covered.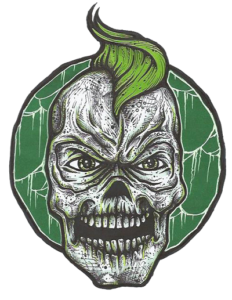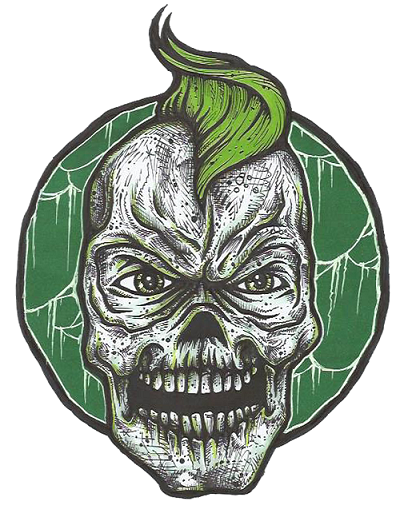 Biography:  Hayduke X has been writing for MoshPitNation since June of 2016. He is also a contributor to The Metal Wanderlust. Prior to joining the MoshPitNation team, Hayduke published reviews on his own blog Rage and Frustration. In addition, he has DJ'ed an online metal radio show of the same name as his blog, written for TOmetal.com, done interviews for Metal Rules, and collaborated with The Art of B Productions to create video interviews with a wide variety of bands.