Band – Æolian
Album – The Negationist
Country of Origin – Spain
Genre – Melodic Death Metal 
Release Date – November 20, 2020
Label – Black Lion Records
Author – Hayduke X
Æolian hail from the island of Mallorca in Spain where the quintet fashion rousing melodic death hymns in solidarity with Mother Earth. Picking up where they left off on 2018's Silent Witness, the band combines passionate vocals with a top notch blend of influences woven through their melodic death base, to call attention to the destruction being visited on the earth through the havok of mankind.
The Negationist features nearly the same lineup as their 2018 offering, with Leoben Conoy replacing Toni Mainez on bass, where the thick rhythms join with the drumming os Alberto Barrientos to keep the group on a solid foundation. Raúl Morán and Gabi Escalas trade licks on guitar, to weave together intricate riffs, creating a rich atmosphere of forlorn hope. The vocals of Daniel Pérez lift up the lyrics to the level of impassioned prayers of urgent repentance. 
A litany of other instrumentation lifts The Negationist to another level, as symphonic elements wind in and out of tremolo riffing, horns, and hints of Spanish guitar, among other nuances of beauty. The pain of this album is visceral. Æolian shine a bright light on the destructive nature of mankind, but also provide hope that it's not too late to change. The Negationist is a beautiful ode to the majesty of the natural world and a call to action for mankind.
Read on below the music for my interview with the band.
Hayduke X:. Congratulations on the upcoming release of The Negationist. In preparation for the interview, I was able to hear an early stream, and it's excellent. How are you feeling about the final product?
Æolian: Hello Hayduke. First of all thank you for the interview and for your kind words about the album! We are very happy with the final result. Our debut album Silent Witness had a positive response from the specialized press. Hopefully, they will like this second album as much as the first one. Have to wait for reviews.
HX: Tell me about the creation process of this album: writing, recording, mixing, etc.
Æolian: I usually begin the music composition at home when I have an inspiration. After that I share the idea to the rest of the band to know their opinion. This time our singer Dani composted many cool melodies and of course we used them (sometimes he just sang them to me and sent them through Whatsapp voice message). I discussed the content of the lyrics with our bassist Leoben and then he began to work hard on them.
The recording process was hard as always, but satisfying once we listened to the whole thing. I have to say that we recorded some parts of the album at my home studio due to the lockdown of the pandemic. Fortunately, our producer Miquel A. Riutort (Mega) was able to reamp and fix everything well in the mix process. For example, we began to mix online before the lockdown was over and we were able to go to the studio. Finally, the mastering was done by Dan Swanö. We are big fans of the music he represents and how it sounds, so we contacted him. He was very professional, friendly and he helped us a lot with the final touches. 
HX: For this release, you have signed with Black Lion Records. Tell me how that all came about.
Æolian: Yes, and we are really proud of it. We were looking for a new label for this work. Once the label answered our band submission, we began with the negotiations and finally reached an agreement. Everything went easy and clear.
HX: You mix bits of many different styles into your sound (and do so pretty seamlessly). I would imagine that means you're listening to a wide variety of things yourselves. What are some of your key influences?
Æolian: That is a difficult question… the most of us are in love with black and death music of 90's. I can named some of them: Opeth, Dimmu Borgir, Dissection, Dark Tranquillity, Death, A Canorous Quintet, and many more. Even though you can listen to this influences in our music, we try to do something original and not to be a clone of those bands. At least that's the idea.
HX: Tell me about the album art. Who designed it? How do you feel it represents the album?
Æolian: The album artwork cover was designed by Juanjo Castellano Rosado, a great artist who has done works for bands like The Black Dahlia Murder, Carnation, Trident or Darkened. He was excited when I talked to him about our idea because we wanted something a bit different to what he usually does. We are very happy with the final result.

The album art means that we have to change our way of life to avoid our own extinction. Nature will resurface after the human extinction occurs.

I think the cover represents perfectly the spirit of the band and especially this album.
HX: Your themes are very environmentalist. (and as an environmentalist, I want to thank you for helping to call attention to these issues). Can you go into more depth on the message you're trying to convey?
Æolian: We try to make everyone who listens to us aware of the situation… This is a very real problem. We, humans as a species, are at a very sensitive point in which both the ecosystem and us live in a very fragile balance. Every week dozens of animal species disappear, not a joke anymore. Hunger, desertification, diseases, pollution… It's time to get it right once and for all. We tried to do our bit by awakening people's consciences… It's not about politics… It's about surviving… about having an opportunity, a nice future for our children…
HX: Is it too late to make the necessary changes? What should we all be doing right now?
Æolian: Well, I don't think it's too late. But the big changes are not easy to make, so we need to begin now, before things get even worse. We all have the power to make some difference but I think the only way to reach a real/big changes is from the governments. 
HX: The band is from Mallorca. Is there something about the location that helped embed these themes in your thought and thereby your music?
Æolian: Unfortunately the environmental issues are everywhere and everybody who wants to know about it, has relatively easy access to the information.

Mallorca is a paradise where year after year we can see the effects of pollution and global warming. Our crystalline waters are full of plastics and pollution, there are not even corals anymore. You can see the man's imprint in the mountain and the air we breathe is far dirtier than twenty years ago. Something is happening and the world has to listen to the scientific community.
HX: What's next for Æolian? Touring is tough right now, I'm sure, but will there be future tours? Are you working on new music already?
Æolian: That's difficult to say right now. We are immersed in the promotion of the new album with our record label and preparing the new track list at the rehearsal room. We would be delighted to have some gigs once the pandemic is over. Have no time to compose new songs right now, but we have some ideas to work with.
HX: Is there anything else you'd like our readers to know?
Æolian: We are really looking forward to show you the whole album, after the hard work working on it. A new single will be unveiled at the end of October so you have to wait a bit.
There is this hard and rough situation all over the world and we hope and wish everyone stays safe and healthy.
Anyway, we will continue posting artists' collaborations and many other things such a live streaming on our label YouTube channel in the next weeks. Follow us on Facebook, Instagram, Twitter, etc. to stay tuned.
A pleasure to answer all your questions. Raúl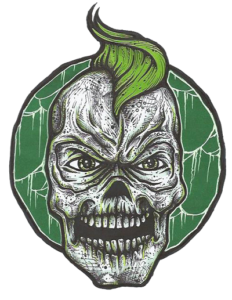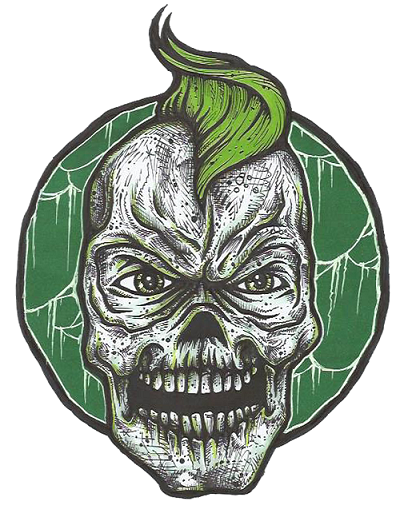 Biography:  Hayduke X has been writing for MoshPitNation since June of 2016.  Beginning in 2018, he also began writing for VM Metal Underground. Prior to joining the MoshPitNation team, Hayduke published reviews on his own blog Rage and Frustration. In addition, he has DJ'ed an online metal radio show of the same name as his blog, written for TOmetal.com, done interviews for Metal Rules, and collaborated with The Art of B Productions to create video interviews with a wide variety of bands.