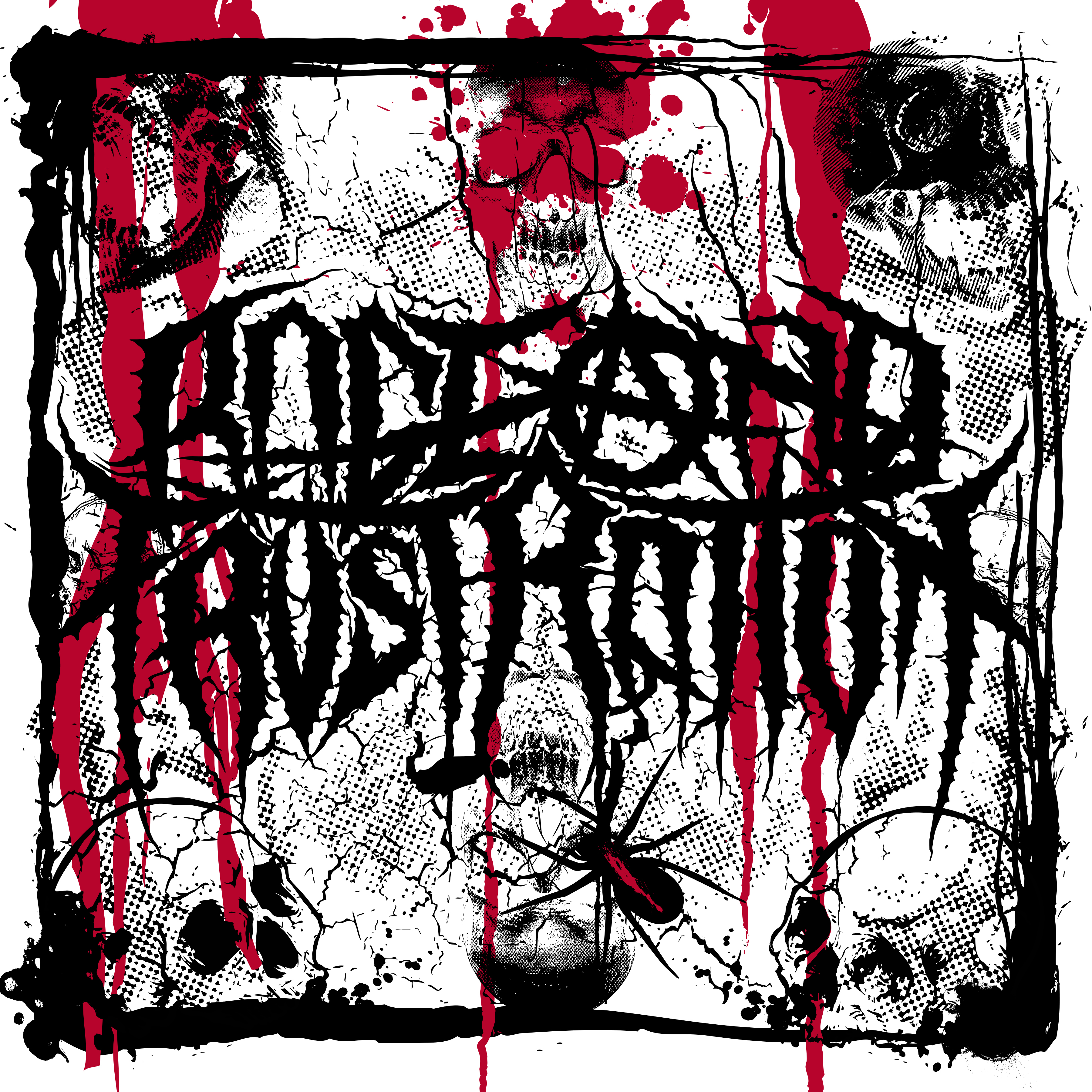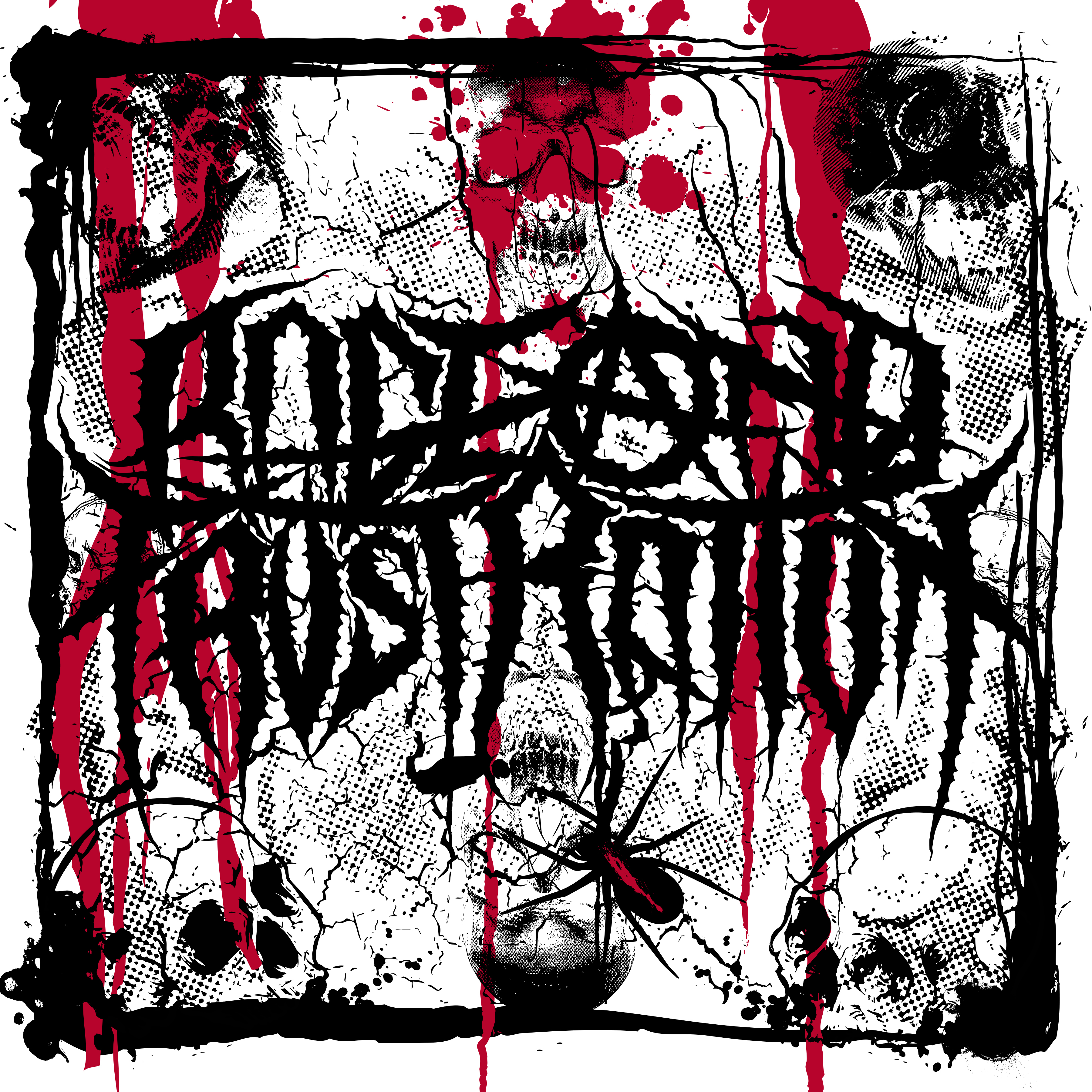 Rage and Frustration
Heavy Metal Reviews & Interviews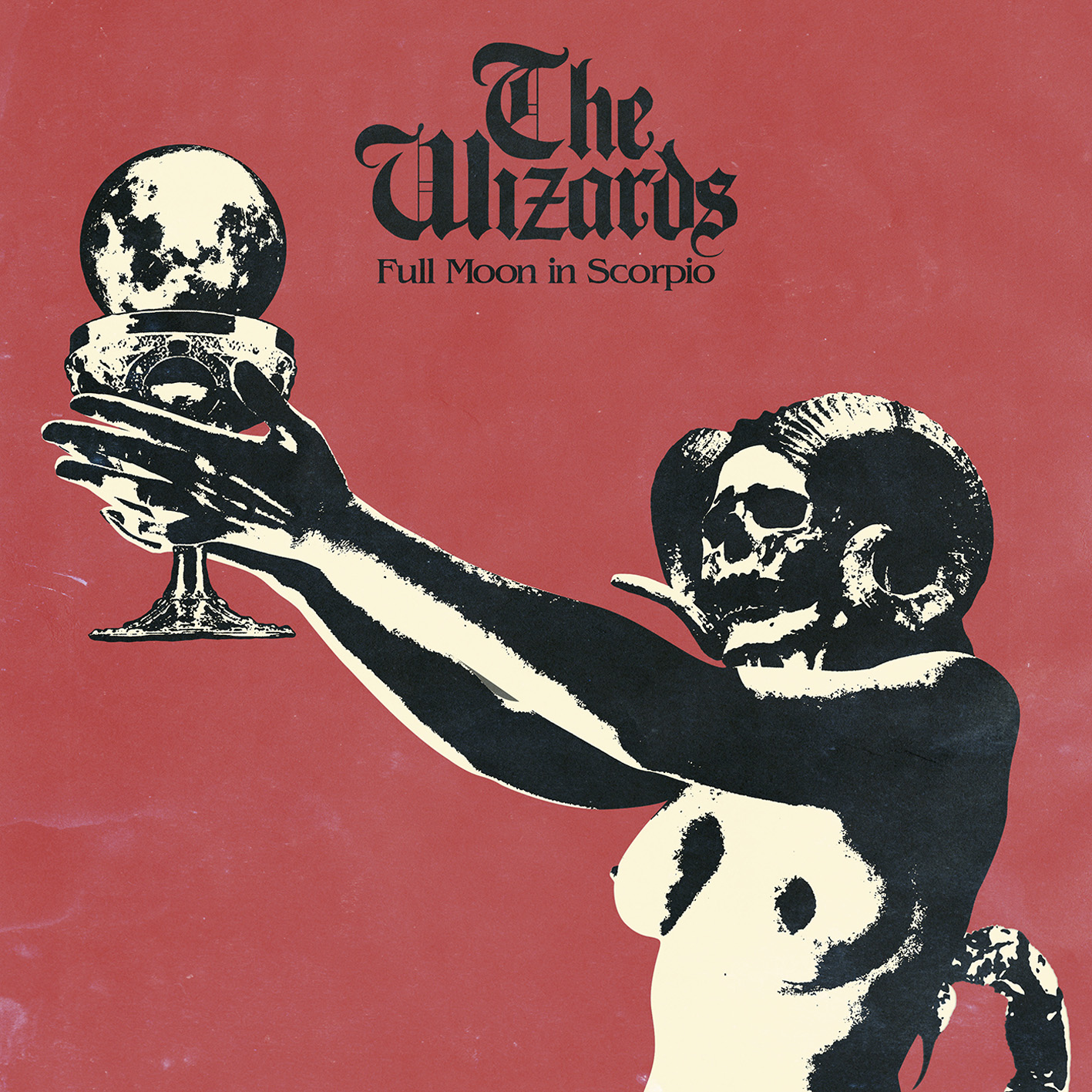 The Wizards – Full Moon in Scorpio (plus Interview)
Band – The Wizards
Album – Full Moon in Scorpio
Country of Origin – Spain
Genre – Heavy Metal
Release Date – May 16th, 2017
Label – Xtreem Music
Author – Hayduke X
The Wizards are from the wrong decade. Full Moon in Scorpio is only their second album, yet they sound like they are from the 70s hard rock/early metal scene. They would not at all be out of place opening for Black Sabbath…after the release of Paranoid. There is so much groovy, doom laden goodness here, the listener is transported to another time and place. Sometimes bands that so clearly worship another time and place in musical history end up as pale shadows of their idols. Not so with The Wizards. They hold there own. Full Moon in Scorpio blew me away right from the opening riffs.
Hailing from Bilbao, Basque Country, Spain, The Wizards are a five piece band who have fully captured the spirit of occult rock/metal. Guitars are ably handled by Fel and Jorge, who give us waves of riffs and blistering solos, all with the down tuned, fuzzed out sounds of the past. Eneko on bass and Dave on drums move the eight tracks forward with old school, mid paced, doomy rock and roll rhythms. Ian bellows his vocals with the conviction of the rock gods of old. The final product literally sounds like it came straight off a time machine.
 Recommendation: While not breaking any new ground, The Wizards ably mine the past for an exceptionally fun sound.
Rating: 4.5/5
Hayduke X: Congratulations on the upcoming release of your second album Full Moon in Scorpio. I think you guys may be from the wrong decade.  Did you time travel from the mid 70s?
The Wizards: Thank you very much. The oldest person in the band is from 1977 and the youngest was born in 1990. So, you guess! We just try to play the music we love, no matter the decade or the age. But yeah, there is a strong 70´s appeal in our music, as our favorite bands and/or styles were created and developed during that period of rock history.
HX: How has the reception been so far? Are you happy with how the album has turned out?
TW: Well, we have just released a digital single, the album will come out in May. This particular song is called Avidya, and is getting pretty good reviews so far. The making of the album was hard work, but fun at the same time, and we learned so much from the experience. We think the final result will please everybody who likes their rock heavy and loud. Sounds fantastic.
HX: Do you use classic gear to get your old school sound?  How about the recording, mixing, mastering process?  Are you using old-school methods?
TW: Well, there are no big secrets with our gear. We use Gibsons, old Marshalls and Orange. That's pretty much all. During the recording we had access to a lot of great gear from the studio (guitars, amps), so it was a little bit like Disneyland. The album has been produced by Dean Rispler, a veteran of the New York rock scene. He came over for a couple of weeks and got very involved in the record. He lived in the studio. He WAS the studio. Our local engineer, Asier Zubelzu, was in charge of the desk. The final mix and mastering were done by Jesse Cannon in New Jersey.
HX: Can you give me a brief history of the band?
TW: The band started in the spring of 2013, when I (Felipe, rhythm guitarist) decided to move from my previous punk rock/hardcore bands to a more solid, hard rock oriented act, strongly rooted in Sabbath and the likes, but also with a certain punk approach to it. I made some calls, and was lucky enough to get all the people I wanted for it. These guys are The (real) Wizards. I just made the calls hahahaa..From then on, we practiced and wrote songs for about a year and recorded a 4 track demo live in our place. We won the first prize in the Villa de Bilbao battle of the bands, a pretty important competition around here, recorded our first album, toured a bit, played everywhere we could and more people started to like our thing and we got good reviews almost everywhere. Last year we went into the studio and recorded these 8 tracks that form Full Moon in Scorpio. Lets see what the future brings.
HX: What is your song-writing process?
TW: In the beginning, it was all about guitar riffs constantly coming and evolving into some sort of "songs". You add a good lyric and that's it. It worked for a while, and still does sometimes. But now we are more kind of "writing songs". We have a strong and fertile composer in Jorge (lead guitar), who usually brings whole songs and then we try to make them sound our style. Lyrics are either added later or included previously. Lyrics are usually written by Jorge and Ina(our vocalist), but there are some parts here and there written by other members. Anyway, its not important who does what or who wrote this particular bridge or arrangement. We all are in the same wave, and everything flows naturally.
HX: What is the album about thematically?
TW: Well, this is strange, because it is not a concept album at all, but the whole atmosphere speaks of enlightenment, searching of spiritual knowledge. It's very luminous while the first album was a bit darker.
HX: Tell me about Odinist.  What is your message there?
TW: Odinist is about emulating the mystic discipline of Odin (or Wotan, if you like), being the Norse deity of war and death, but also of poetry and magic. Sacrificing oneself to serve oneself. Self sacrifice as the key to the highest power. We are a bunch of lazy drunkheads and stoners, but we do our reading, ok? Hahaha.
HX: What are you musical and non-musical inspirations?  What do you listen to when your not making your own music?
TW: Our musical tastes are wide and varied. We all love rock and roll in all its forms, but some of us are also interested in dark folk, country music, even electro stuff and all kinds of "weird" stuff. We all love our GG Allin. Thats important. Music is the best gift that was given to mankind and you can find good music everywhere, no matter the "genre". Apart from music, some of us are heavily into the occult, reading, drugs, walking the dog, hating everybody, loving everybody and GG Allin.
HX: Tell me about the Spanish metal scene.  Is it different in the Basque region than the rest of the country?
TW: Well, we aren´t the average "scenesters". We pretty much do our thing, and if people like it, cool. If not, we´ll still do it our way. But there are some fucking good bands coexisting with us at the moment. Saturna from Barcelona are really worth a listen and a must see live. Acid Mess from Asturias will blow your mind and make you fly, Santo Rostro from Jaen are awesome live and really cool people to hang with, Last Fair Deal delivering their powerblues from Bilbao… The Basque Country is particularly well placed geographically speaking, near the border and constantly permeating from all that happens in Europe. I think its a good place to be a rocker and set a band.
HX: What is your dream tour?  Where would you go and what band or bands would you want to tour with?
TW: Touring is in our agenda, of course. Maybe not full time right now, but we want to make it to Europe properly sooner or later. The US would be great, of course, like a dream come true! But lets do this step by step, and then one day, who knows?
HX: Describe a live performance by The Wizards.
TW: That's all about sweat, danger, high volume, smoke and things flying all over. Go and ask some survivors!
HX: What is your dream tour?  Where would you go and what band or bands would you want to tour with?
TW: As I said before, doing this full time and touring constantly would be great in my personal opinion. But what a good time would be had touring the US with GG Allin. GG is dead, so I guess some other rock act would be ok too. There´s tons of bands we´d like to be on tour with.
HX: What does playing music give you?  Why do you play?
TW: Playing and doing this with these other 4 guys is one of the best and most intense things I´ve ever done. Wish it would last forever. I release my anger, my frustrations and focus them towards something positive and brilliant. I guess that's the power of music. Oh, and I don't even consider myself a great player. Its just like "pick up your fucking piece of wood and fuck shit up onstage". That's one of the best feelings you can get.
HX: 
Tell me about the album art by Pol Abran.  What was the process in working with him to create the art.  The result is striking in its relative simplicity.  Do you feel it captures the spirit of the album?
TW: We gave Pol a pretty elaborate idea of what we wanted for the cover. Then he put it all together and that's pretty much it. We are happy with the cover art. It really sums up the whole feeling of this album.

HX: 
Is there anything else we should know about The Wizards?
TW: Thank you for your interest in our band. I hope we can make it to the US someday!!
HX: Thanks very much for your time.