MoshPitNation's Metal @ Mulli's Show – Friday the 13th of January 2023
We had an absolute BLAST at our first show in eons!!! Mulligan's Pub in Grand Rapids allowed us to bring some metal madness to the masses on Friday the 13th of January to kick of 2023 in style.
Performing their hearts out for us were
Special thanks to Moonlit Audio for setting up a sound system that made the room sound better than ever!!
The photos below were captured by Dead Beat Photography and Journie Rae, and videos were taken by Jen MPN during the show.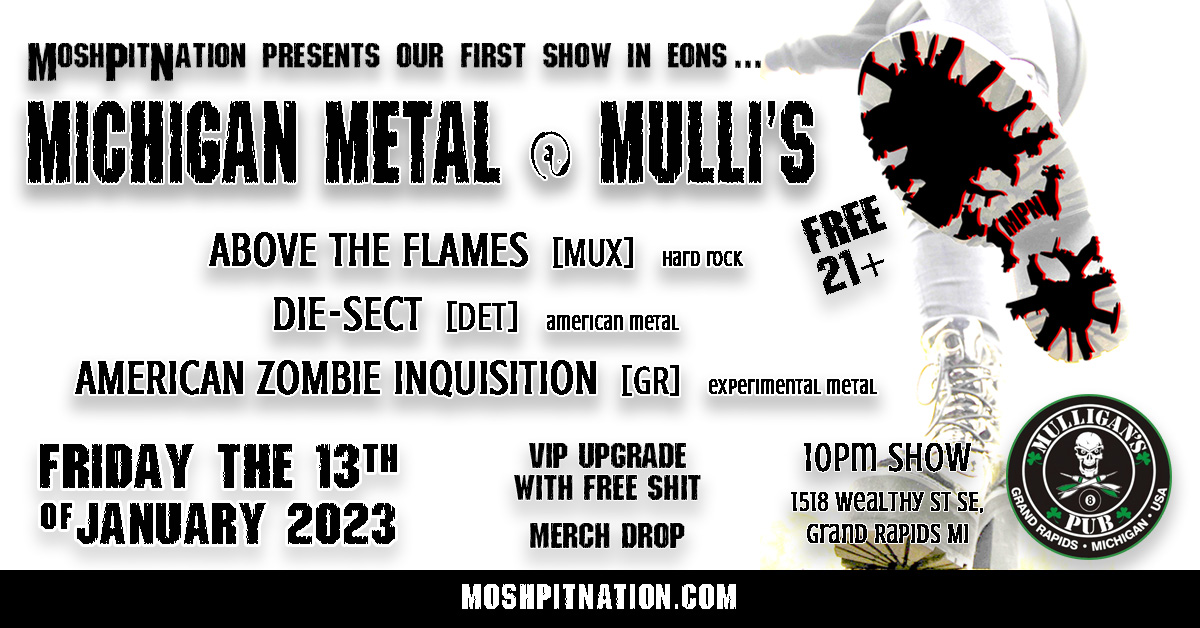 American Zombie Inquisition + Josiah
HUGE THANKS to the sound crew for making the room sound FANTASTIC!!!!!
(left to right)
Will, Justin, Alex (Moonlit Audio), Joe
CHEERS to the MPN family and everyone who came out!!! 
Let's do it again soon…