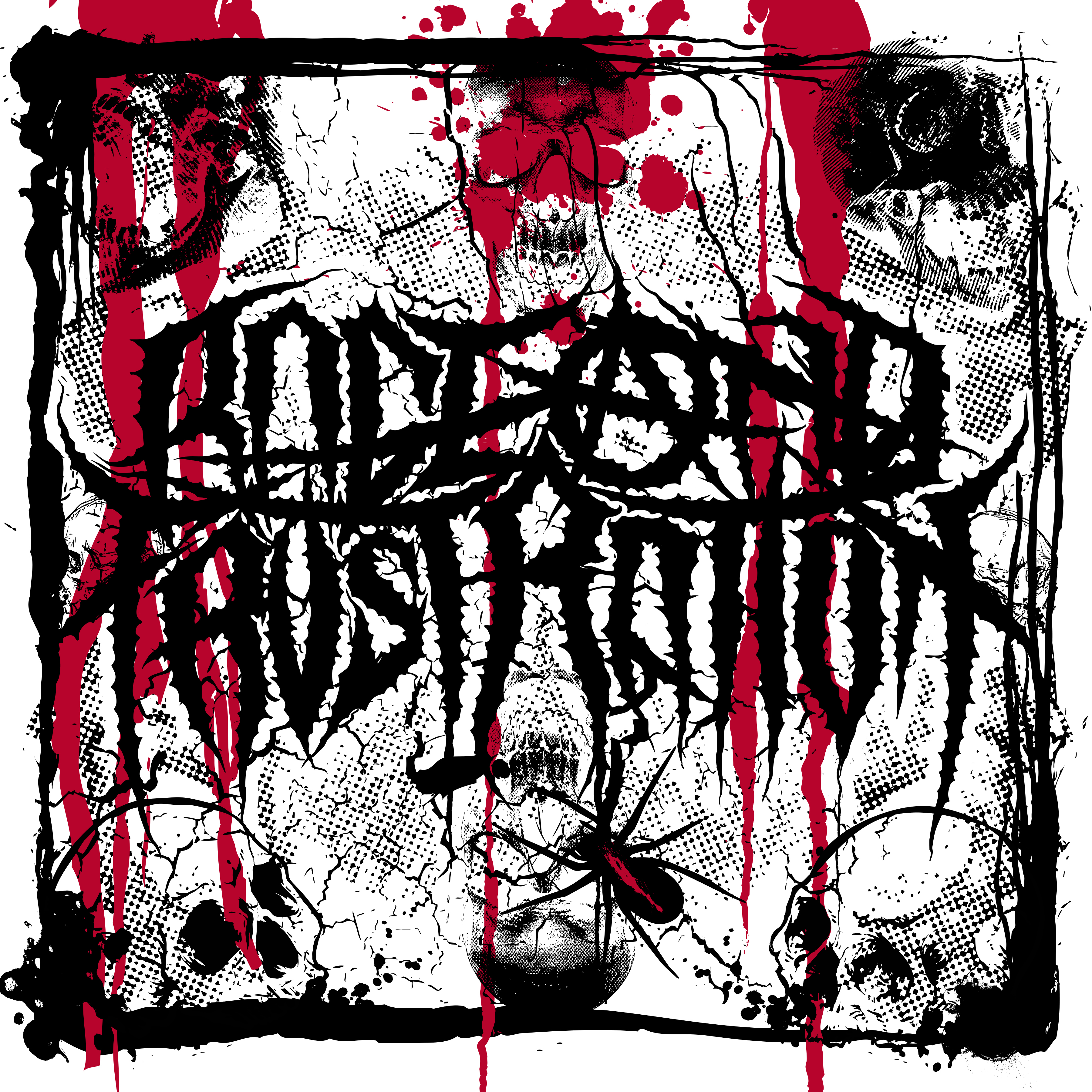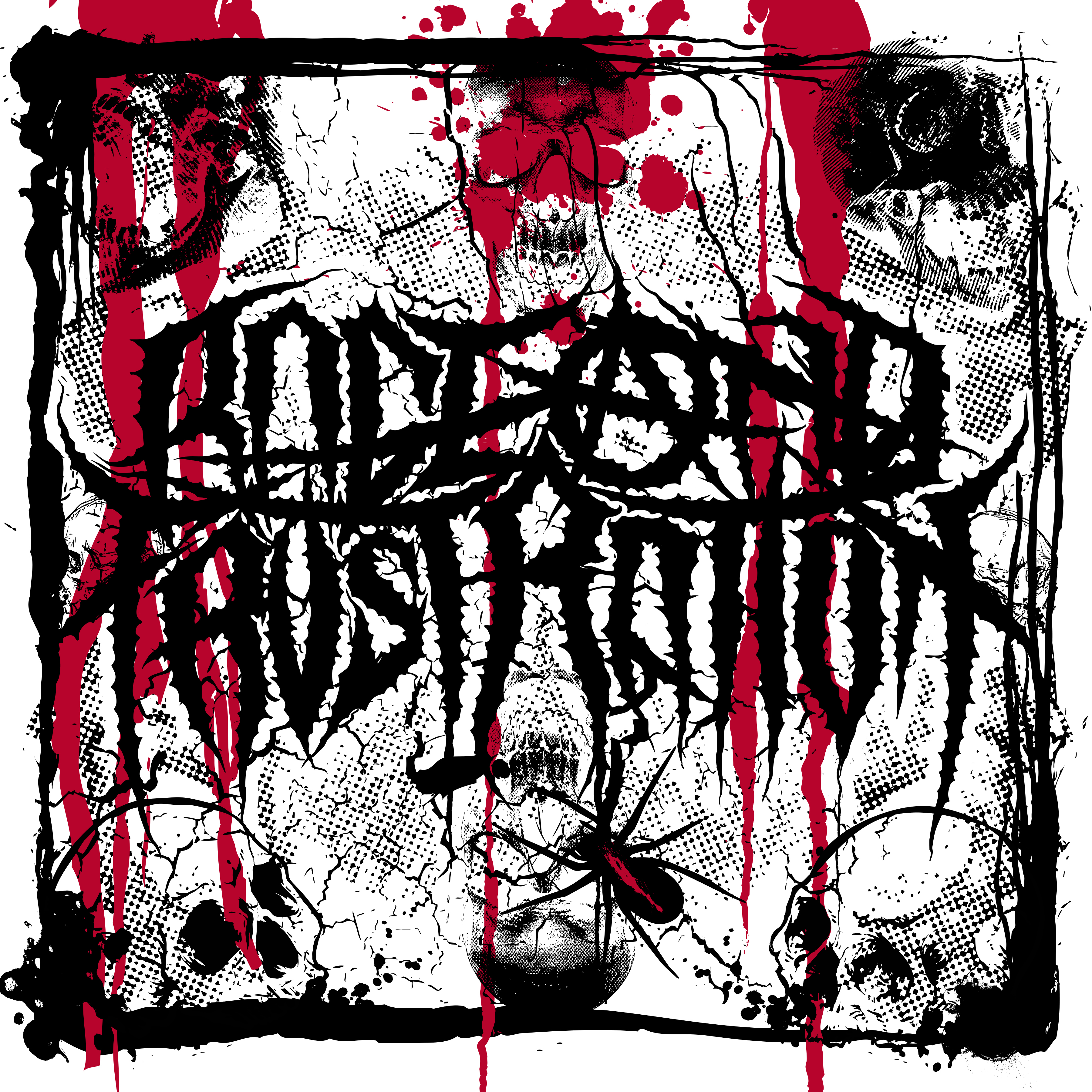 Rage and Frustration
Heavy Metal Reviews & Interviews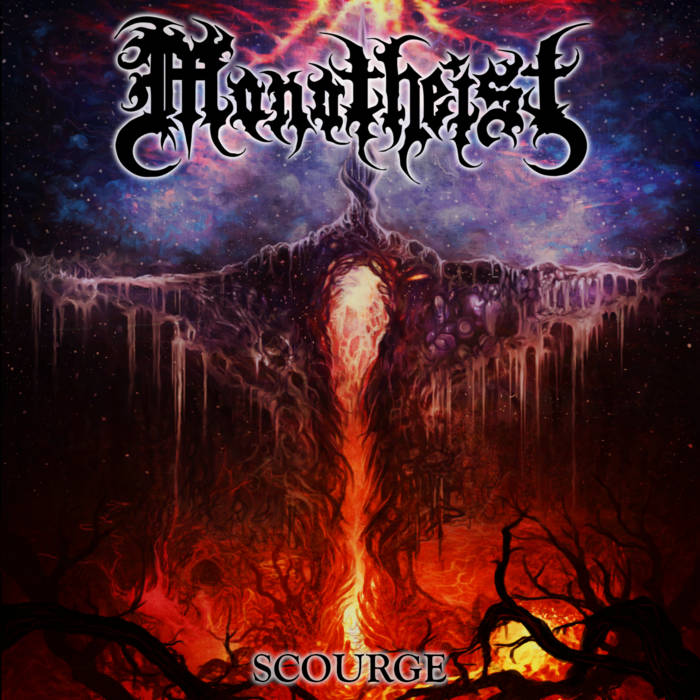 Band – ​Monotheist
Album – Scourge
Country of Origin – ​USA
Genre – ​Progressive Death Metal
Release Date – ​March 16th, 2018
Label – ​Prosthetic Records
Author – ​ Loganopterix
I had absolutely no idea this band existed until a few months ago. I actually blindly pre-ordered this album from the strength of their first single, The Grey King. It's the opening track on Scourge and it was enough to intrigue me in so many ways. I saw this was a band of JJ Polachek's (I am already well familiar of his other band's past and present). Christian Alvestam (Scar Symmetry, Solution 45, Miseration, Quest of Aidance, a fuckload of good other bands, etc ,etc.) doing guest vocals on that first single doesn't hurt anything either. There is so much good going on here. How the fuck have I not heard this band before?  
The Great Chain At The Neck Of The Earth is the second song of the album. I love how Cooper Bates drums come in like a helicopter after the eerie intro. The influences here are obvious, but not too on the nose, as they mix together well to give Monotheist its own sound. About two and a half minutes in, we get undistorted guitars leading into a passage with slow drumming and harsh vocals. The song then opens into a really cool solo section. So far there are no clean vocals to be found, yet I find this band very melodic, as heavy as they are. The song ends with a solo and those same fuckin' helicopter drums.
Mark Of The Beast 1: The Image (Prelude) is the next song here.  What the fuck is going on here? Did these guys throw in a full on classical composition in the middle of a death metal album? Yes they did. If you don't think that's the tightest shit, you can get the fuck outta my face. (I'm joking. I know it's an acquired taste, but its a ballsy move and, as a classical fan, I respect the shit out of it.)
Mark Of The Beast 2: Scion of Darkness is the fourth track.  We are back in business with the crazy Extol inspired riffs and scraping the pits of hell chugging! This shit is wild and all over the place in a good way. I love the subtle melodies of the guitars that come in at about the three minute mark, which blend into another crazy solo. This part feels almost Cynic inspired. The ass-end of the song is full on progressive straight out of the playbook of Extol's Undeceived. I hope the band knows I mean this in the highest regard. Extol fucking rules.
Infinite Wisdom is up next. It's probably my favorite track on the album and it's a ten minute long instrumental! It doesn't get boring. It doesn't overstay its welcome. It's kind of like the song Away by Devin Townsend in that it lends itself to solace and contemplation and other philosophical shit, if you're into that kind of thing. It's pretty and heavy and a bit of everything.
Up next, Desolation, It Mourns Before Me. Jesus Christ. Another goddamn ten minute song. I don't mean that in a bad way. I just wasn't prepared for a Dan Swano metal journey. Next time I'll pack a backpack and a canteen and we will saddle up the old Pegasus. We get the one and only Danny fuckin' Koelble (Death, Nader Sadek)  as our sherpa on this metal hike into insanity! Are those conga drums now? It's getting sassy! I couldn't throw this on during a road-trip or I would get confused and forget where I was driving. I was expecting Death metal. I wasn't expecting this wild-ass shit. This album, so far, kind of makes up for the fact we haven't had a new Edge Of Sanity album in some metal fan's lifetimes.
Abominable Acts is another…..ten….minute…..song. You can't say they aren't ambitious. Unless your name rhymes with Porcupine Tree, it takes a lot to make me not hate you for writing long sings. I am enjoying myself here. They convey a lot of emotions here as parts of it are uplifting, while other parts are vicious and frenetic.  
The final track is the title track Scourge. This band is giving me my money's worth in a way few bands ever have. Side fucking B of the vinyl is more an album than some bands full lengths. I think I've changed my mind now. This might be my favorite song. Hey, we've got some cynic type cleans here!
This album is like going to an Arby's and ordering three tenders, but they fuck up and give you a six piece and a large fry. I was not prepared for this. The whole album is a goddamn smorgasbord. Metal purists may not like this, but I don't think Monotheist will give a shit. I don't give a shit.  It's an awesome album. It's a fucking experience.
My rating: 4.5/5