MI Metal Update 6.6.16
Upcoming Shows, New Releases and Other Stuff in Heavy Metal
6.8 Venom Inc, Necrophagia, & Perversion @Small's [HMTRK]
6.8 Beast In The Field, BoneHawk, & Knives Are Quiet @The Pyramid Scheme [GR]
6.9 Sunn O @El Club [DET]
6.9 Beast In The Field, BoneHawk, &The Deputies @Louie's Back Room [KZOO]
6.10 Harlow, 6 Prong Paw, Dirt Chili, & Tru Burn @Mulligan's Pub [GR]
6.10 Lich King, Goblet, Euphoria, SNAFU, & Straight Six @New Dodge Lounge [HMTRK]
6.11 Hemlock, G Lethal 9, The Gift of Hera, & Skinjacket @The Music Factory [BTCK]
6.11 See You Next Tuesday, Dead Eyes Always Dreaming, A Sleepless Malice @Mac's Bar [LAN]
6.11 Flood The Desert, Drink Their Blood, & Jack Pine Snag @ Mulligan's Pub [GR]
6.11 Hokori, Archimime, Cacophonous Incantation, & Legend Scroll @Willew Lounge [BYCTY]
National Show Coming Fast
Venom Inc
wsg Necrophagia And Perversion
Wednesday 6.8
Small's
Hamtramack MI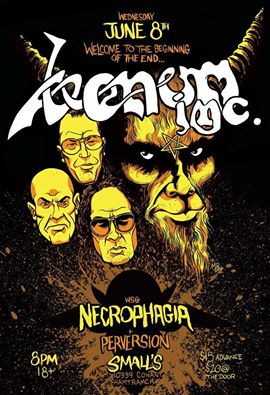 $6 for 21+ / $8 for 18+
8 PM Saturday 6.11
Crossroads Pub
Ypsilanti MI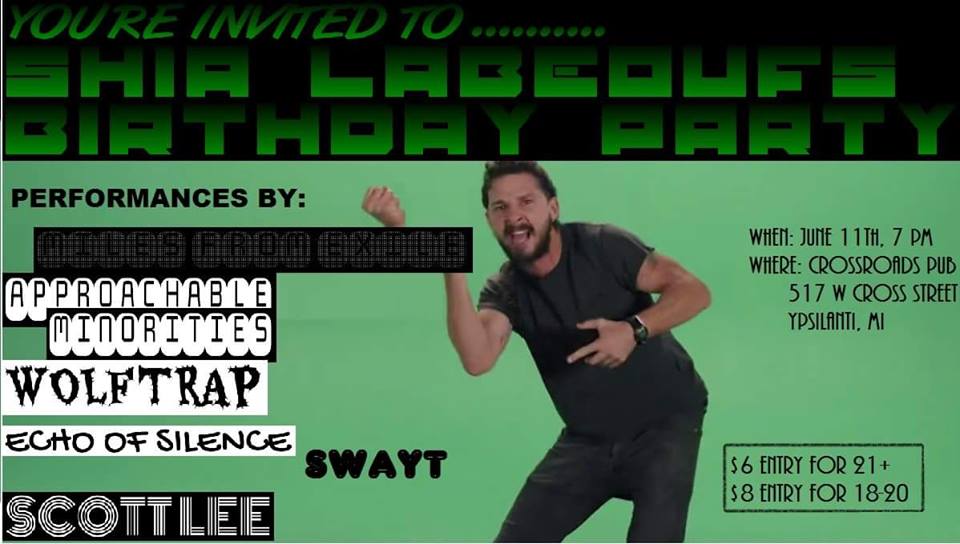 Happy International SLAYER Day!
Beginning 6/6/06 metal heads had their own holiday… International SLAYER day!
A whole day to blast SLAYER and celebrate the loud, defiant music that has driven us all.
The death of Jeff Hannemen in 2013 made this holiday that much more important for us. We celebrate his life and work. We celebrate the continuation of SLAYER and metal music as a whole. As if all of that wasn't enough reason to party, today is also Tom Araya's 55th birthday
We celebrate by listening to SLAYER and not being quiet about it (as if we ever are). So turn on some SLAYER, and crank that shit to 11, throw back a Heiniken or two for Hannemen and Tom too.
Happy SLAYER Day!!
SLAYER Display Set
"Close your eyes, look deep in your soul, step outside yourself and let your mind go."
Set of 10 guitar picks. Limited to 500 worldwide.
MoshPitNation Boot Decals
Large and Medium sizes available
$9.00–$12.00 with alwyas FREE shipping
Share with People Who Need More Metal in Their Lives
\m/ \m/
MoshPitNation.com