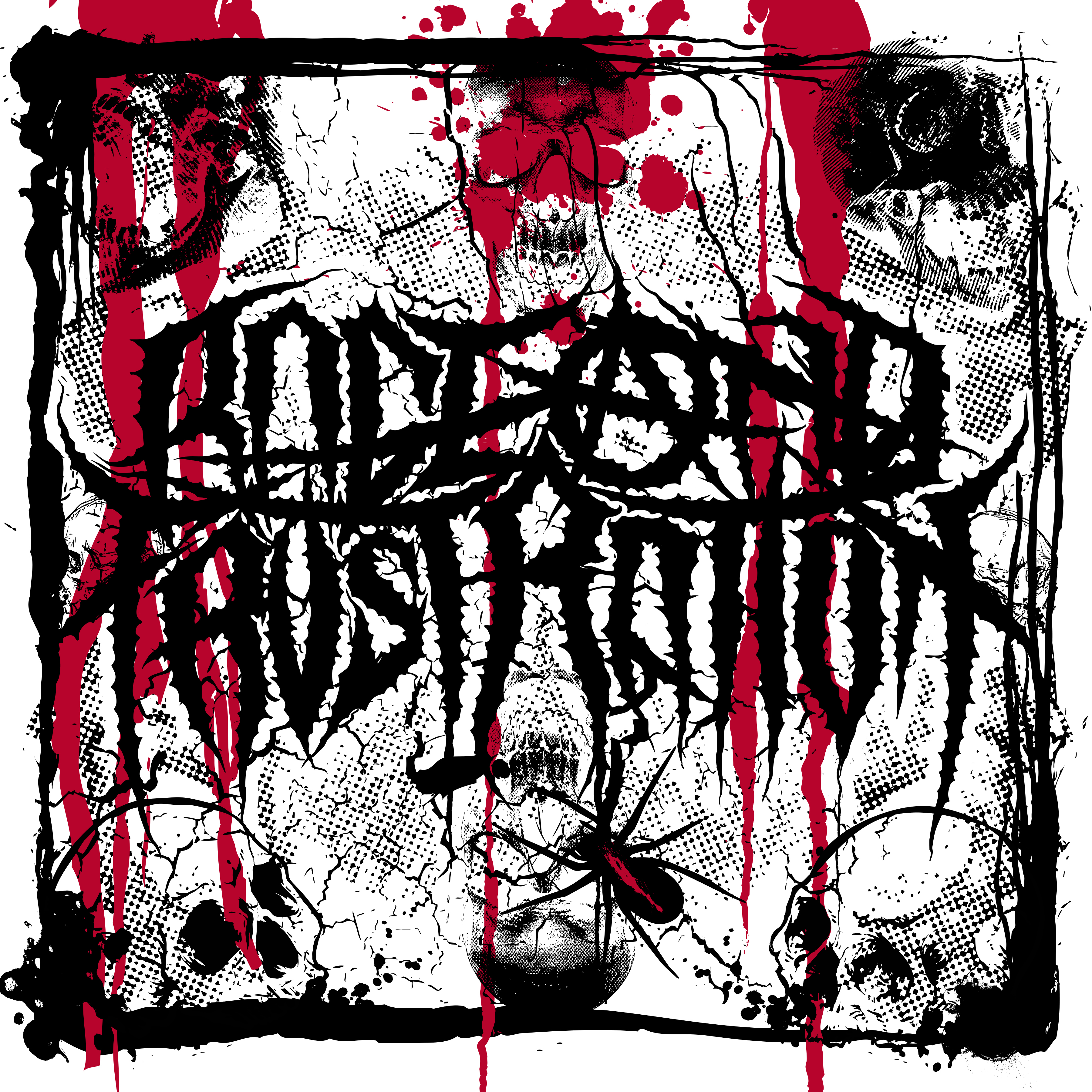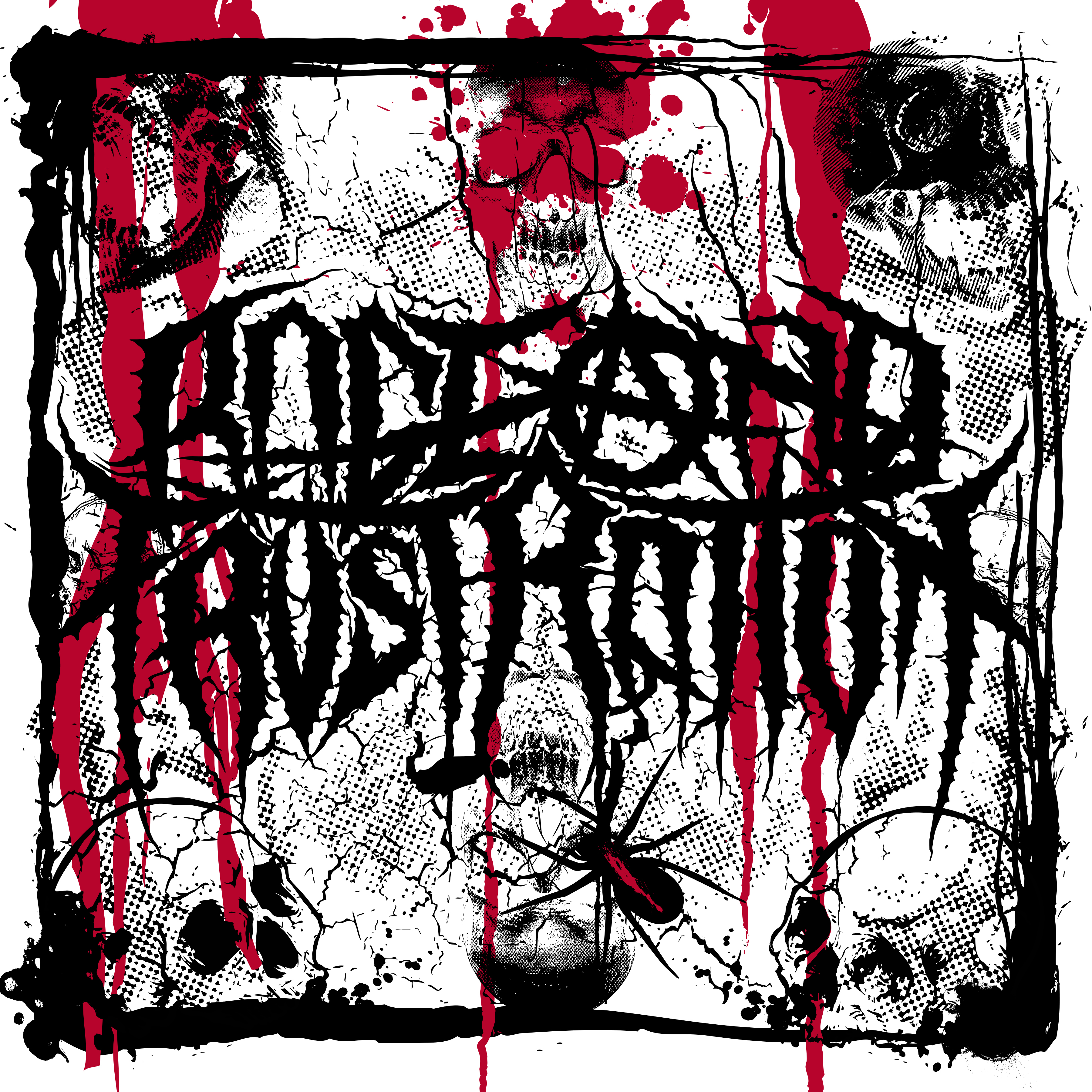 Rage and Frustration
Heavy Metal Reviews & Interviews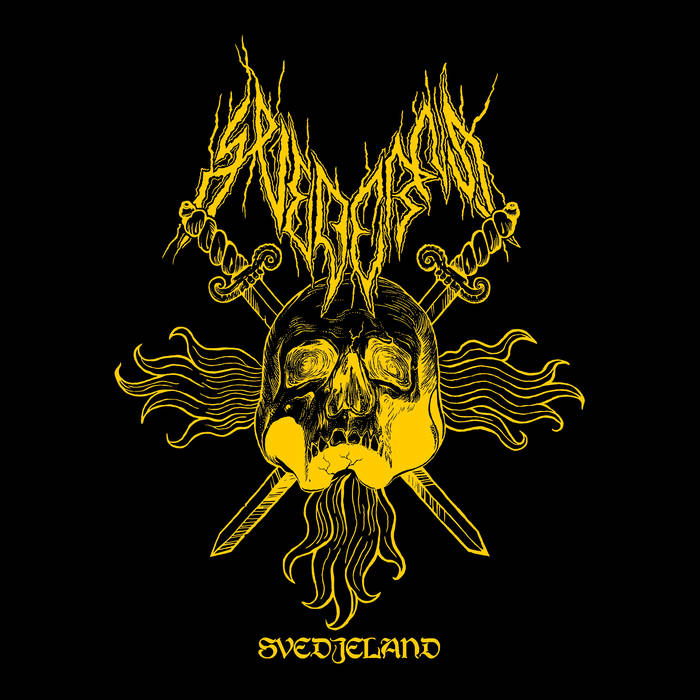 Band: Svederna
Album: Svedjeland

Country of Origin: Sweden
Genre: Black Metal/Heavy Metal
Label: Carnal Records

Interviewer: Hayduke X
Though only in their sixth year as a band, the Swedish trio Svederna sound like they hail from the grimey days of the early 1990s. Featuring a straightforward, but potent, black metal attack with plenty of hardcore punk in the mix, the band takes a storied style and does it justice. Recently, the band answered some questions for Hayduke via email. Read the full interview below.
Hayduke X: Congratulations on the upcoming release of Svedjeland, your second full length. What can we expect from the album?
Svederna: 'Svedjeland' is a straight forward album with an aggressive sound combined with a headbanging attitude. It offers both intricate detail and catchy song structures which makes for an entertaining listening experience. The form of the album is that of a classic metal album with eight tracks, similar in length and form. The songs are based around riff combinations and a constant progression forward. It melts different forms of metal, punk and rock 'n' roll into a rather unique sound.
HX: Tell me about the formation and evolution of the band.
S: The band formed with an idea of playing black metal with the standpoint of freedom. We didn't decide on any rules before starting out but instead we let the songs decide were the band would go. That was a very inspiring attitude that helped us create something that none of us has had heard before. We come from different musical backgrounds and bands in the past so Svederna was a way of combining our history and creating something new.
The evolution of the band have been based on this formula and has led us to where we are today. Svederna is all about the riff and the music is written and arranged according to what works best for the songs.
HX: You guys hail from northern Sweden. Is there a strong scene there? How does that region influence your music?
S: We hail from the middle of Sweden to be correct and haven't been part of any scene to begin with. Sweden and it's larger cities definitely have a vibrant metal scene but more from the viewpoint of a fan rather than a band. Bands here don't really co-operate as a commune as far as we know.
Svederna are not really influenced by contemporary bands from the same region. We are more into bands from the 90's and early millennia and take influences from bands from other countries as well.
HX: Tell me about the writing and recording process for Svedjeland. Did everything go smoothly through the process?
S: The band members live in three different locations in Sweden and therefore have never functioned as a regular band. We work and rehearse in project form rather than on a weekly basis. This makes the process of writing songs a bit different.
Songwriters Anders (guitarist, drummer) and Erik (guitarist) wrote the riffs and basic song structures separately and recorded demos. During this process they also rehearsed together to arrange them into songs. Then we made a pre-recording of the finished songs and Anders, together with vocalist Jonatan, decided where to put the vocals. All lyrics were written in one month before entering the studio.
We recorded 'Svedjeland' in nine days in mid-winter in a remote cabin in the forest of our native Wermland. To be secluded and removed from our everyday lives and environments is the best way to focus for us.
Of the eight songs on the album seven of them were done before recording began. The last track, 'Knöl', had a set of riffs but we arranged and wrote the final version in the studio. This was the hardest part of the recording sessions, which otherwise went pretty smooth. First Anders layed down the drums for all the tracks. Then both Anders and Erik recorded guitar and bass and finally the vocals were recorded in one day.
HX: You play a style of metal strongly rooted in traditional black metal, with a fair bit of hardcore punk present as well. How did that combination of styles develop for you?
S: All three members listen to all kinds of music and enjoy a fair amount of punk and hardcore. Also, Erik and Jonatan had a hardcore punk/metal band in their youth and all members grew up listening to punk, hardcore and metal. The attitude and sound of the vocals combined with the music have taken the sound to a place where metal meets punk. Sweden had a flourishing hardcore scene in the 90's which then evolved and influenced the metal scene of the same era towards the millennia.
HX: The promotional materials I received spoke of the band having a strong anti-establishment stance. Can you tell me more about that? Do you consider yourselves a political band?
S: Svedernas mindset is founded on personal freedom and resistance towards elements of control. There are so many forms of power in our society and politics is just one of them. These days the commercialism of the western world seem to influence the population more than politicians do.
Svederna is not a political band but we deal with political and social themes in our lyrics. This comes natural for us when seeing how Sweden and the western world have rapidly changed during our lifetime. The lyrics are a reflection and an enraged reaction to this sad development where every part of our western society is commercialized at the cost of human connection and originality.
HX: What theme or themes are present in the lyrics of this album? Who writes the lyrics?
S: Vocalist Jonatan writes all the lyrics with input from the other band members.
The lyrics on 'Svedjeland' concern a few different themes. Some lyrics are more abstract and describe how the music feels and the sonic journey it takes you on. They describe the majestics of the Svederna realm and how we operate as a band and as a unit.
Some songs are more direct and concern political and social injustice. How rulers and corporations use every method available to penetrate our minds, bodies and souls with their messages and products. Societies misdirected focus on quick and hollow virtual existence and how it makes us alienated and lost.
Other lyrics are more personal dealing with the everyday struggle of parenthood, the stressful environment of the big city and how to rise above this and create your own reality.
HX: Tell me about the album artwork. It reminds me a bit of some of Venom's covers in the suggested violence within a relatively simple image on a black background. Was this purposeful?
S: Venom was not a direct influence but the classic album covers from that era were obviously an inspiration. The idea was to use the simple aesthetics of a book cover and combine that with the imagery of the band. The cover and the title refers to one entering the land of Svederna. The aesthetics of Svederna combines classic metal imagery with that of nature and violence.
HX: What tour plans do you have coming up? Any chance we might see you in the United States?
S: To support the new album Svederna will embark on the mini tour 'Under Spirande Skyar 2018′ ('Under Burgeoning Skies 2018') together with black metal band Grift[Nordvis Records]. We will play three dates in Sweden and also perform at Swedish metal festival Gamrocken after that.
Then we hope to go back to Spain/Portugal this autumn/winter to cover the parts we didn't play on the Ultra Gruta-tour.
Plans are also being made for more dates in Scandinavia.
We would love to play the States in the near future and are always interested in making contacts and connections all over the world.
HX: What's next for the band?
S: First of we are doing promotion for the release of 'Svedjeland' and these four dates in Sweden. Then we will start planning for more live dates this autumn/winter. During this period we will also continue to work on our new material which is taking form, hopefully for a release of an 10" EP in 2019.
HX:  What else should we know about Svederna? Any last words?
S: Apart from 'Svedjeland' we are also promoting our debut album 'Äntra' (2013). It's available on cassette and in digital form for free download on our homepage and on all streaming services. The cassette tape has just been picked up for distribution through the great people at Sound Pollution Distribution. We are working on a release for 'Äntra' on LP/CD in the near future.
Thank you for your time and see you out there, spread the message!