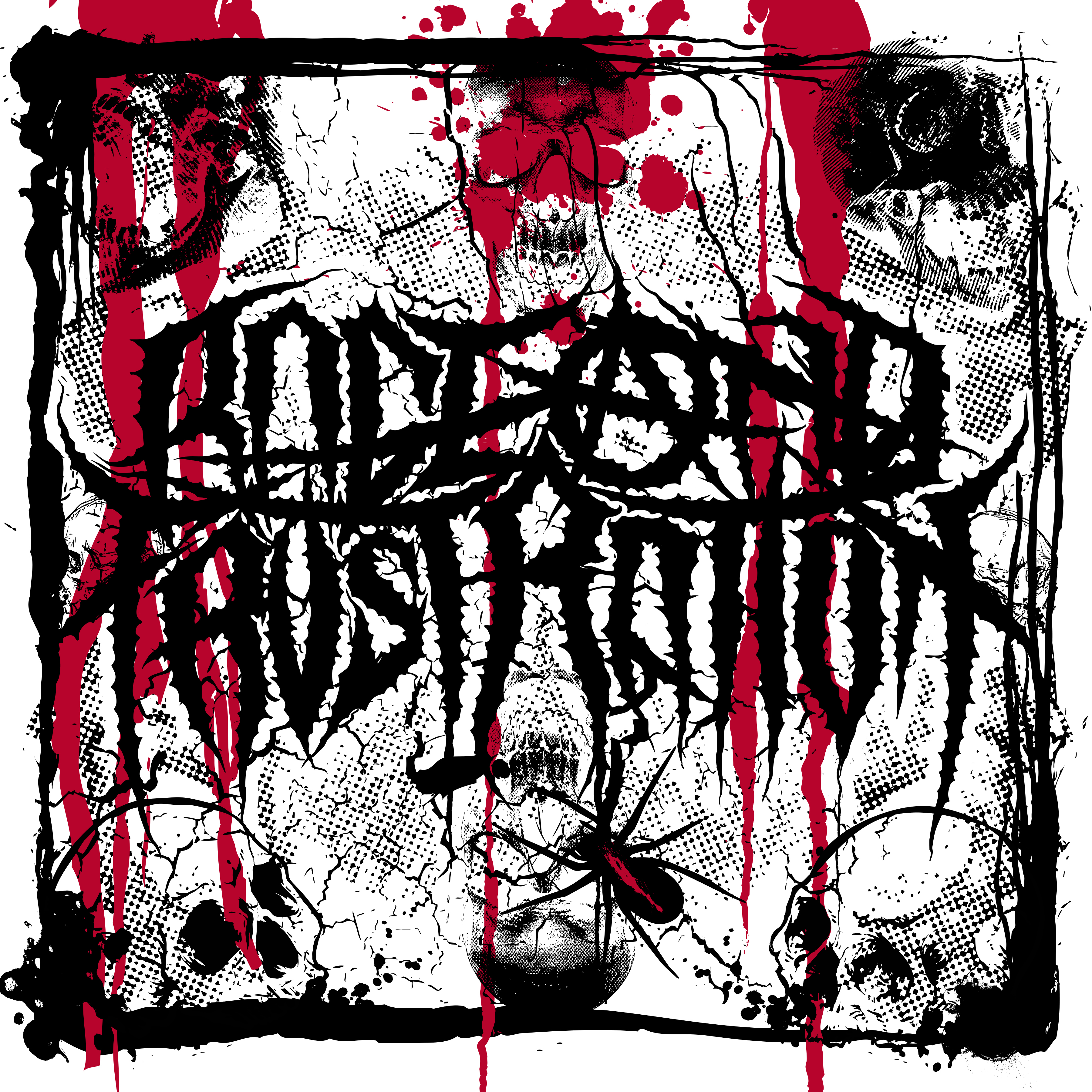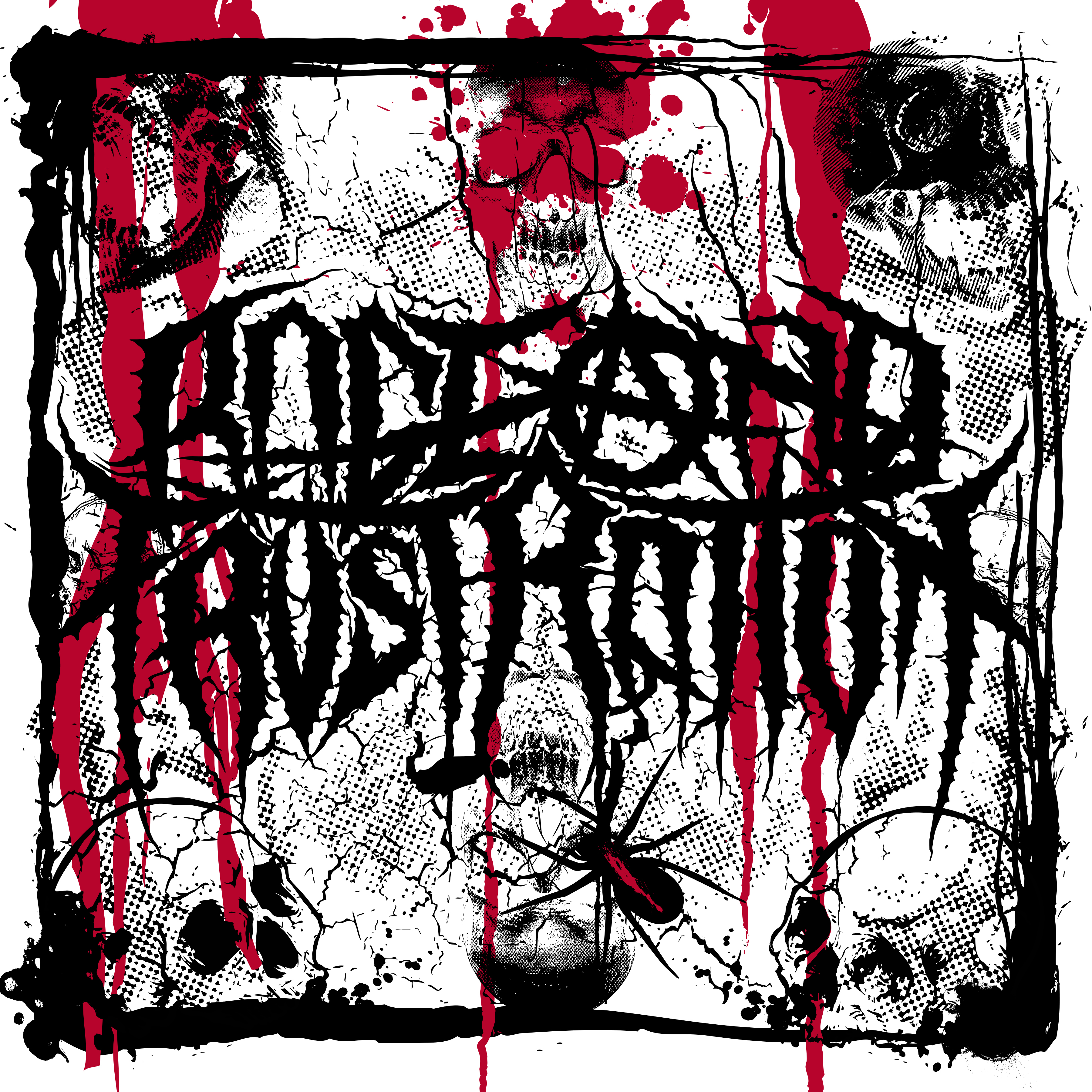 Rage and Frustration
Heavy Metal Reviews & Interviews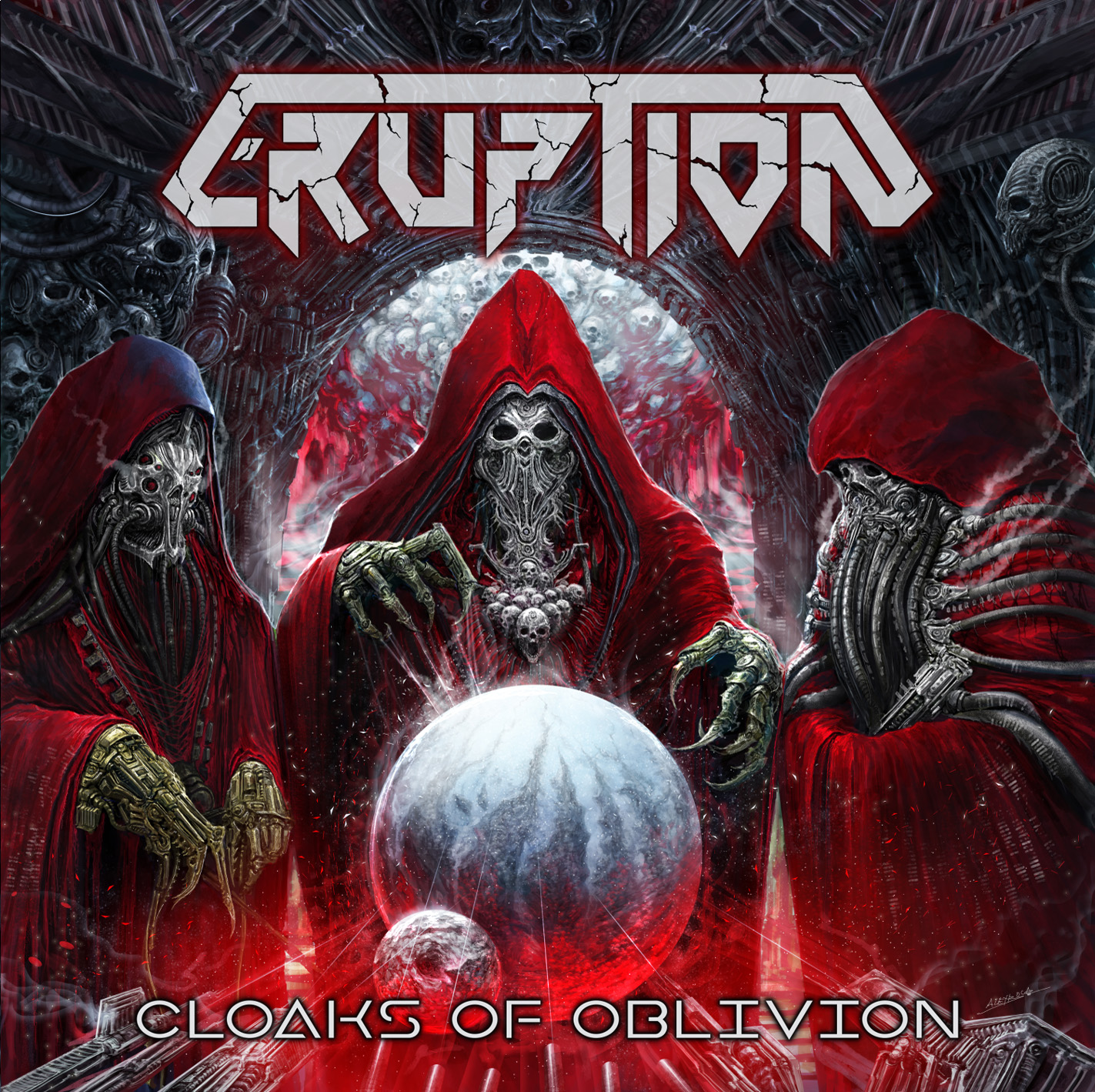 Eruption – Cloaks of Oblivion (Review and Interview)
Band – Eruption
Album – Cloaks of Oblivion
Country of Origin – Slovenia
Genre – Thrash Metal
Release Date – May 2nd, 2017
Label – Xtreem Music
Author – Hayduke X
Over Spring Break, I found the time to send some questions off to the Slovenian thrash metal band Eruption. Find the review of their most recent album followed by their responses to my questions below.
Review
I was really unaware that the San Francisco Bay area had relocated to Slovenia. Of course, it really hasn't, but that is what thrash mavens Eruption will have you believing with their third full length, Cloaks of Oblivion. Formed in 2004, the quintet currently features Klemen "Buco" Kalin as the only original member. Eruption clearly falls on the side of the great debate that believes in honoring a tried and true genre in their music. Clearly, the old school Bay area thrash sound is not played out though, as the band uses waves of well placed riffs to makes an older sound seem both current and traditional.
I was in high school in the early days of thrash metal. At the time, the music was mind-blowing. Eruption have succeeding in viscerally taking me back to those glory days of battle vests and headbanging. Kalin has a strong voice, a solid range, and an aggressive delivery that highlights the political commentary found here (and in much of the thrash of that bygone era). Andrej Cuk and Grega Kamenšek handle axe duty, trading riffs in a the controlled chaos reminiscent of the soundtrack of my wasted youth. Nika Krmelj gives intriguing bass lines that shows him to be an adept, though I wish they were slightly higher in the mix. Finally, Ivan Cepanec beats the drum kit like it murdered someone he loves. His rhythms are rock solid and his decision making is both complex and intriguing.
I have this image of myself and a couple buddies in one of their basements, with Souls of Black (Testament) turned to eleven on the stereo. We're all just hanging out, headbanging, not doing much in particular. This is the image that Cloaks of Oblivion brings to mind. In fact, though it wasn't out at the time, Cloaks of Oblivion could easily replace Souls of Black in this memory and not much would change. I had really thought myself mostly over thrash metal. As it turns out, I've just been overwhelmed by garbage, including some older "classics" that haven't stood the test of time. Eruption remind me that I do actually still love thrash, but only the good stuff.
Recommendation: Buy, play loud, headbang, rinse, repeat.
Rating: 4.5/5
Interview
Hayduke X: Congratulations on the release of your third full length album Cloaks of Oblivion later this spring.  You've managed to strike a nice balance between an old school feel while still including some modern touches.  Are you happy with how the album has turned out?
Klemen: Thank you very much. Yes, we're very happy with the final outcome. Personally, I think it's our best effort yet. For me it was the first album where I had a really clear vision of what I wanted to achieve vocally and the rest of the crew did an outstanding job on their instruments. Recording sessions with Simon were a blast and he did a phenomenal job editing and mixing the tracks.
HX: You take a long time between releases.  Does that have to do with your song-writing process or are there other reasons?  What is your song-writing process?
Klemen: We tend to finish the songs rather quickly once we actually start writing the material. The main reasons for the long time between albums are line-up changes and the long time we usually take off from writing after an album is done. The current line-up is great though and we already started jamming on some riffs, so hopefully the wait will be shorter this time around. No promises though. As for the song-writing process on Cloaks of Oblivion, Andrej wrote the majority of the riffs and basic structures, each of us added their own parts and we reworked bits together, mostly structure-wise. One of the songs is a re-imagining of an old song Gregor wrote.
Andrej: As you correctly surmised, it's all about writing a set of songs that you can live with, which is probably the most important factor in writing a record for us. We went through some line-up changes like Klemen mentioned. That ended up costing us a lot of time but it left us with a super relaxed, completely stress-free writing atmosphere for the first time ever – that's when we truly started writing and the direction we were going to take took shape in our minds. We wanted to make a record that wasn't just a rehash of the previous two and until you find a sense of where you're going with the songs and have a good vibe going in the band, it doesn't really make sense to write anything. Which, like Klemen said, is why we're at it again so soon – we've got some cool ideas kicking around and the atmosphere rules!
HX: What is the album about thematically?
Klemen: The lyrics span from social criticism to personal feelings and beliefs, all masked as sci-fi stories. Many of the songs are part of a bigger fantasy universe and the album actually references back to the first two albums as well. Drones, for example, is a continuation of Enter the Hive from the Tenses Collide album. I'll have to map it all out one day, because most of the songs are part of the same universe, but they're happening at different time lines, so I guess some connections are hard to figure out.
HX: Do you have a favorite song from the new album?  What's it about?
Klemen: That's a tough question. If I have to pick just one song I'm going with The Prophet. It tells the story of a man who goes into the desert and stares at the Sun, waiting for god to speak to him. Eventually he goes blind and mad, gathers a massive following of believers and leads the people to war.
Andrej: Changes every week so I can't really name one song in particular, however my favorite moments are the really big vocal hooks on Sanity Ascend, Drones, the title track… Apart from that, I love the short drum break that leads into the last riff in The Prophet. We were in the midst of trying  a couple of different takes full of these fast monster fills and this one was almost like a joke that ended up sounding so heavy we kept it.
HX: Can you tell me about the formation of the band and give me a brief outline of the band's history?
Klemen: The first line-up came together in late 2004. We shared a love for (mainly) bay area thrash metal and NWOBHM bands that inspired the first wave of thrash back in the 80's. We recorded a demo in 2007 that was very well received by the local crowds. We played a lot of local shows and recorded our debut album Lifeless Paradise in 2009. Tenses Collide saw the light of day in 2012 and now we're back with Cloaks of Oblivion.
Some career highlights include sharing the stage with Warbringer, D.R.I., S.O.D., Nuclear Assault and playing the Metalcamp and Metaldays festivals.
We've been through quite some line-up changes in the past, but I'm pretty certain there won't be any changes before the next album. The current team is the best one yet and I love every minute I spend with them. I've even come to terms with Gregor's extreme snoring.
Andrej: He keeps the distortion on even after going to sleep. That's real dedication for ya!
HX: What are you musical and non-musical inspirations?  What do you listen to when you're not making your own music?
Klemen: There are so many bands, books, movies and TV shows that inspire me. I'm also inspired by the world around me, people and events… I can honestly say that every experience I have inspires me in some way. As a singer I'm mostly inspired by singers who are good at expressing emotions, like Robert Lowe, Warrel Dane and Jon Oliva, to name a few.  What I listen to when not making music really depends on the mood. A couple very recent releases that I like are the new Mastodon and Archivist albums. I firmly believe that a well balanced musical diet should always include a healthy dose of Ozzy era Black Sabbath, classic thrash albums and some Voivod.
Andrej: Anything with a good hook, really. It's not so much about lifting melodies and riffs from bands who influence you. It's more about enjoying different kinds of music like Klemen said and letting that seep into your subconscious. Nobody would ever compare our sound to Philip Glass, for example, and I've never (consciously) lifted a melody from any of his music, but you do learn a lot just thinking about how different musicians approach their compositions. That said, you do have to piece your technique together from various name players on your instrument and I can't imagine sounding the way I do without bands like Death, Metallica and Forbidden in the riffing department. For leads, it's gotta be Priest, Testament and Andy LaRocque for me. That style simply works for the songs we play and I'm really glad to be in a band with Gregor, because I know he's coming from a similar place guitar-wise, meaning he just constantly keeps challenging me with his monster playing.
HX: What can you tell me about metal in Slovenia?  Is it popular?  Is there a big scene?
Klemen: The scene in Slovenia changes a lot. When I first started going to shows the scene was O.K. It got really good and connected a few years later. Right now though it feels kinda like there are isolated local scenes instead of one big scene. So you might say it's seen better days, but it doesn't really suck either. The kids just need to stop being lazy and go to more local shows as we have some really good bands.
HX: What are your touring plans once the album is released?  Can we expect to see you in the United States at any point?
Klemen: As soon as the album comes out we're doing a few local gigs and a festival in Croatia. Short tours in other European countries are planned in Fall. I can't reveal too much yet, but I think at least some of those shows will be with our brothers in Panikk. The US would be amazing, but that's a handful logistically and financially. We've been offered gigs before but planning a proper tour has been impossible thus far. We'll do our best though!
HX: Describe a live Eruption performance.
Klemen: It's a no compromise, full on attack. Tight, aggressive, no bullshit, no gimmicks, just us and the audience feeding on each others' energies.
Andrej: Energetic for sure! We all love bands that just excite a response from their audience (spontaneously, mind you – none of that choreographed bullshit!). The music makes us feel alive onstage, which means we try and go for a dynamic performance every time. It wouldn't be fair to expect the audience to react if we just stood still!
HX: What is your dream tour?  Where would you go and what band or bands would you want to tour with?
Klemen: Every venue where the crowd loves you is a dream, so the destination really doesn't matter to me. The same goes for the bands really. It's an honor opening for legends such as Nuclear Assault, but what matters on tour is that you're travelling with bands you get along with. The short tour we did with Tulsadoom last year was pretty much perfect in that regard.
Andrej: Any tour where there's some good shenanigans and everybody gets to eat and sleep so we can play our asses off the next day. We're all about the people who come see us play, so an ideal tour would be one where we got the chance to share our energy with as many people as possible… for as long as possible!
HX: Tell me about the album art.  Who created it and how does it reflect the themes of the album?
Klemen: The artwork was done by Alex Boca, an amazing Romanian artist. The three shrouded figures represent the negative forces shaping the world. They can also be interpreted as the gods from space, a recurring theme in my lyrics. We wanted the cover to create a really dark atmosphere as the album is lyrically the darkest one to date.
HX: What do you do other than make music?  Is music a full time gig or do you have to fit it around a job of some sort?
Klemen: Some of us have full time jobs, some are students with part time jobs to pay the bills. So no, music is not a full time gig. That's part of the reason why there's a long wait between releases and why we haven't really gone on any long tours. Some of us are also active in other musical projects and have other hobbies. For me, Eruption is what I love doing the most though.
Andrej: It's definitely not a full time gig, but it's way more than a hobby.  More like an occupation you don't end up getting paid for, haha! I teach and translate English and German part-time as well as track, mix and master other people's music. Recently, I tracked most of Cloaks of Oblivion as well as the drums on Panikk's new record, great bunch of dudes!
HX: What does playing music give you?  Why do you play?
Klemen: Music serves as a portal to an amazing other dimension. I just love all aspects of it, the writing, the gigs, the recording. It's hard work, but so rewarding at the same time. I've been meaning to quit in the past, especially when there was some line-up changing or whatever, but really, what else would I do. I can't rationalize it, it's just something I can't really live without at this point.
Andrej: For sure, playing music and listening to it is simply the most fulfilling thing ever. There's always things such as work and other aspects of real life that seek to hinder you but in the end it's about overcoming those obstacles and giving it your all!
HX: Is there anything else we should know about Eruption?
Klemen: Eruption is very much a DIY outfit, so if you want us in your town drop us a line and we'll see what can be done about it. Help with booking gigs is always appreciated. We also do very limited runs of our merchandise, we don't really do re-prints, so once an item is gone it's likely you won't get another chance at grabbing a certain t-shirt motive. So follow our Facebook and Bandcamp pages and don't hesitate to contact us at any time.
HX: Thanks very much for your time.