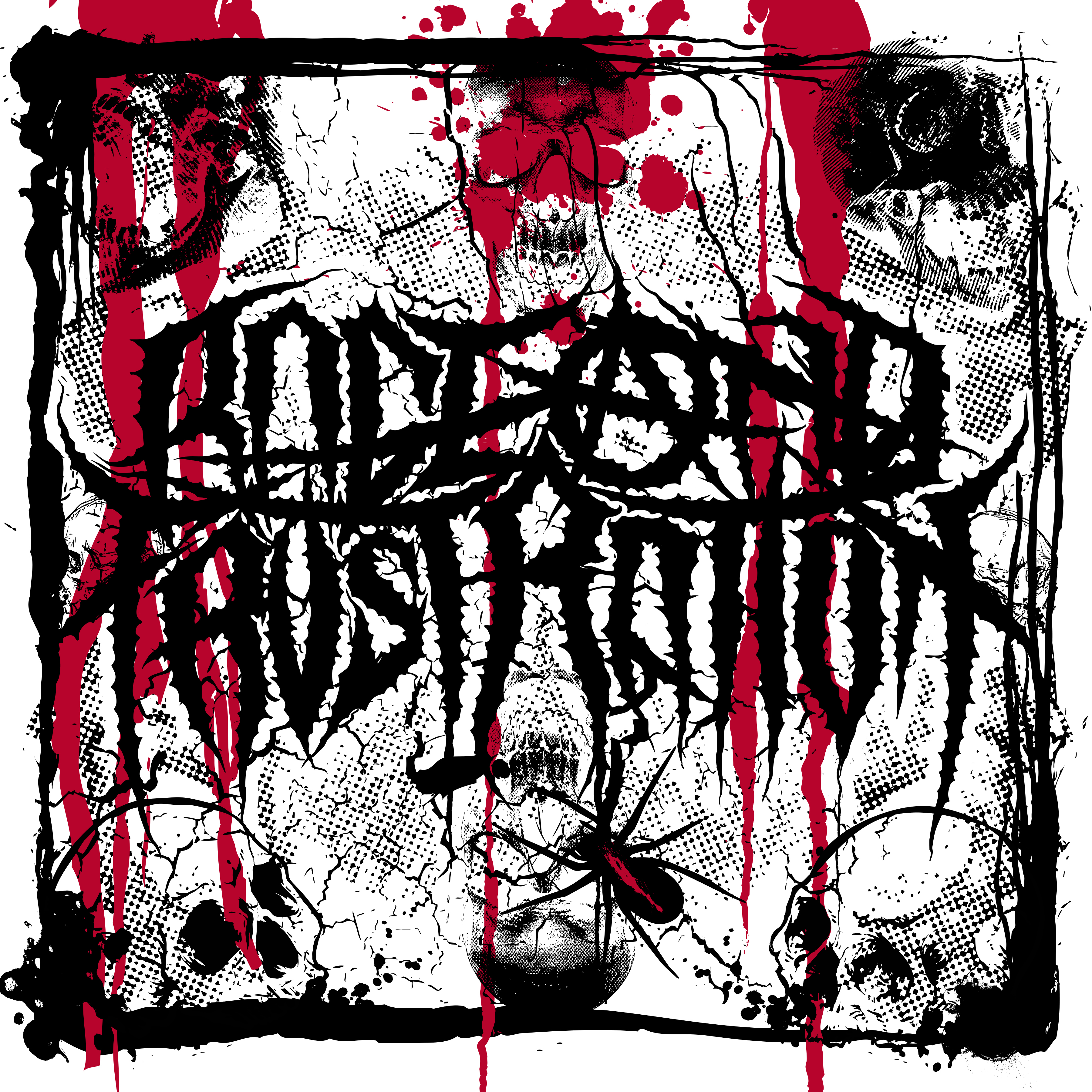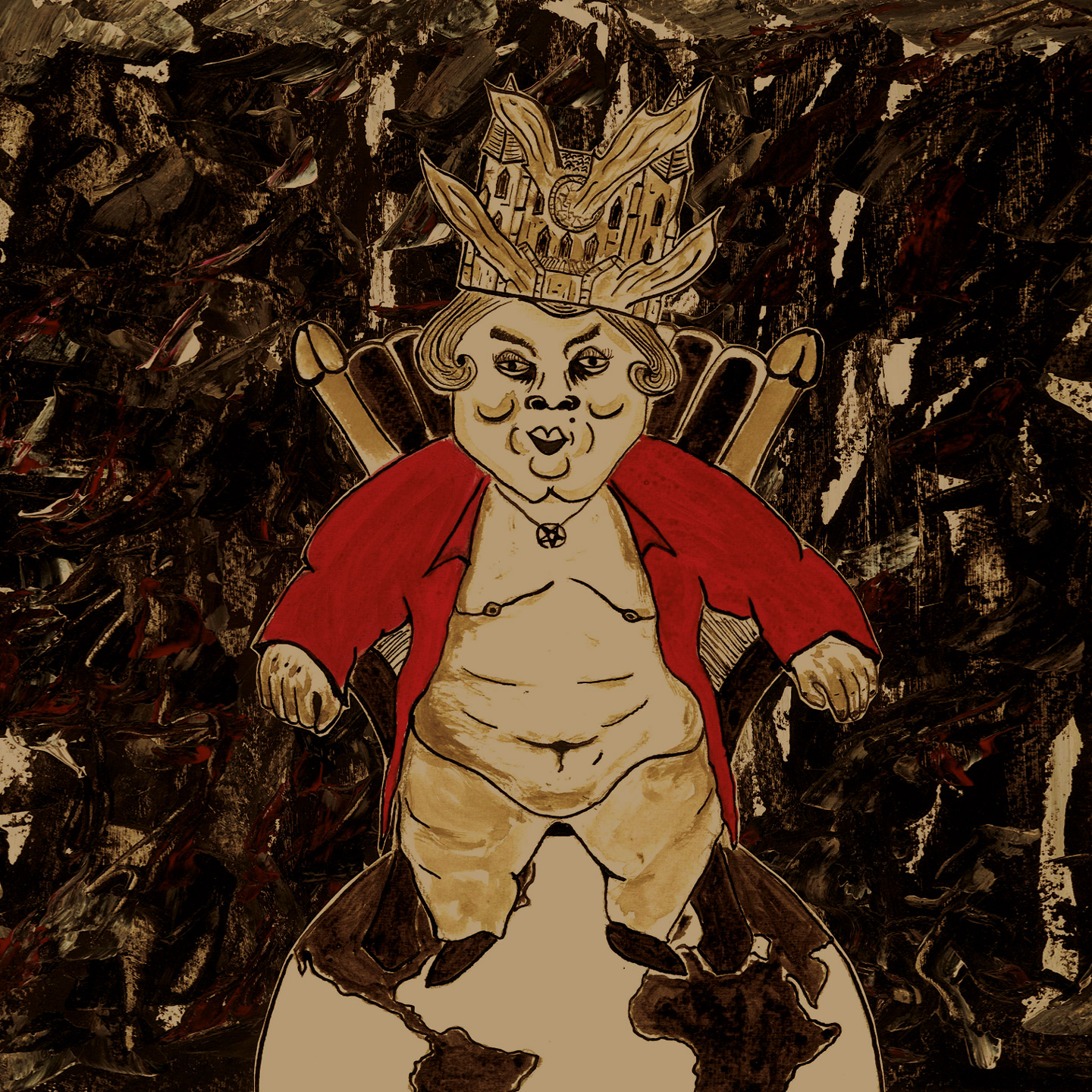 Doctor Livingstone – Triumphus Haeretici
Band – Doctor Livingstone
Album – Triumphus Haeretici
Country of Origin – France
Genre – Black Metal
Release Date – February 26th, 2017
Label – Osmose Productions
Author – Hayduke X
I recently had the opportunity to send a few questions across the Atlantic to be answered by Reverend Prick of Doctor Livingstone. Check below the interview for my review of the new album.
Hello and greetings from the United States.  Thank you for taking some time to answer some questions today.
Your new album Triumphus Haeretici has been out now for a little over a week.  What has been the response to it so far?
Reverend Prick : Hello there. For now the response is pretty positive,  the critics praise the album's individuality and its dangerousity but the hardest part remains to be done : we need to go on tour and conquer the scene, we'd love to meet our audience in our own country, abroad and definitely in the USA, that would be very appreciable.
What was your vision for this album and do you think you've been successful as a band in achieving that vision?
I wouldn't say that there was a vision, I would rather say that there's passion, desire and devotion most of all. We wanted to make an album whichever best reflects what's going on in our heads and that's about it. Triumphus Haeretici is the new scion born from « Le Monde Nouveau », the Entity we're involved with. Doctor Livingstone is part of that entity, as a full member. I think Triumphus Haeretici is the deepest bottom of « LMN », this album sums up the psychical labyrinth of our human condition.
What are the lyrical themes on the album?  Is there a greater message you are trying to spread?
The lyrics talk about the comedy of our days, the theater of life, but it also deals with deeper and more spiritual aspirations like the idea of liberating oneself from the chains that hinder our thinking, our actions and our lives for example. We have no particular pretensions, we talk about ourselves, without giving lessons to others.
However, cynicism and sarcasm, are weapons which we appreciate much.
 Do you have a favorite song from the album?  Tell me about that song.  What are you trying to say with it?
I do not like the idea of having to choose, because the album is an ensemble of moments, this album is a whole, it's indissoluble. We do not make music to wake up in a good mood, to play a song of the album while cleaning up our living room … We make an album with a sole energy divided in several episodes without putting aside a piece or a fragment.
Tell me about the album art.  Who designed it?  Does it have a particular meaning?
SIX, who is also the drummer of the band, has a interesting drawing science. He made the cover of the album, the CD version. It displays a gargantuan character reflecting hunger, gluttony, lust and malignancy … It's a predator which devours everything on its path, which vigorously crushes all the rules and beliefs so dear to the people. Nothing can satisfy him, definitely not the world.
On the vinyl, you can see a photograph of the Grail being transformed into a cocktail, presented in the form of an advertisement, like a publicity in a puppet theater. No need for further explanations.
Where do you draw your inspiration from?
From our lives, our spirit, from what happens beyond us, which is what we listen to, but if you look at it everything can become a source of inspiration … We exchange ideas, we share our vision, and then we laugh at the spectacle offered by life.
 What are some of your musical influences and how have they helped to shape Doctor Livingstone's sound?
We don't have no specific influences. All of the bands we played in since we're kids influence us : death metal bands, black metal bands, hardcore bands, punk rock bands and rock 'n' roll bands, too many to name. We've been listening to music of all genres, hundreds of albums, and we're definitely evenly influenced by tragical classic pieces than by extreme metal. We don't listen to metal anymore so I don't think there's some specific band that could influence us today.
It seems you have gone through a lot of evolution as a band both in terms of the sound/genre of the band and also in terms of members.  Tell me about how Doctor Livingstone has evolved.
Since Contemptus Saeculi, our previous album, Doctor Livingstone has taken a special turn, the line-up has been totally revisited during that period. REL who is at the origin of the project, is from the Hardcore and punk scene, while SIX and I are from the extreme Metal scene, the black metal scene most of all. I think that the meeting between REL, SIX and myself allowed Doctor Livingstone to acquire this identity without making a clean sweep of the past. We haven't decide to change our musical style all of a sudden, it just happened by accident, the fusion of our influences, stories, past, our backgrounds to make it short, and our free thinking spirit provides DL a very individual personality which helps the band to flourish.
Today it is Triumphus Haeretici's turn to deliver its secrets, we'll see how that ends…
How did the band start and what is it's place in the French black metal scene?
The band started with REL, when he was fifteen or so, he was joined by musicians whom I don't know. DL started out as a punk rock band, then it got more hardcore, then it got more noisy, rocky and then, when we arrived, we started fucking with extreme metal.
In my eyes today Doctor Livingstone is the sole credible French Black Metal band along with Sektemtum, that's it ;  the others are relics of the past, followers or hipsters.
What comes next for the band?  Do you have plans for tours or festival appearances?
We're about to invade Europe in Autumn, we'd like to come and tour the US soon, so if anyone is interested in having us there, please get in touch.
Describe a Doctor Livingstone live performance?
A Doctor Livingstone show looks much like what you can hear on our albums, a concentrated dark energy mass delivered through breathing musical instruments, it's an exhausting theatrical intoxicated performance, almost an allegory.
Are you working on new music yet?  Do you have a vision for what will come next musically?
No not yet, we will step back first before anticipating the next album. Doctor Livingstone avoids composing in a hurry. We take our time to digest … Time belongs to us.
Is there anything else we should know about Doctor Livingstone?
Let him love you.
Thanks again for your time.
Thank you for the interview 
Let me start by saying that Triumphus Haeretici is a really bizarre album.  Clocking in at over 70 minutes, the album starts with a 16 minute track that is essentially an ambient noise track.  To make this even stranger, it really bears nothing in common musically with the rest of the album.  From there, Doctor Livingstone jumps into a blazingly vicious black metal track.  It's quite a change-up! Throughout the rest of the 50 or so minutes, the band includes elements of doom, crust, hardcore, industrial and more leavened throughout the black metal whole.
In the interview above, Reverend Prick indicated that the album should be listened to as a whole and not broken into song-length chunks.  I would tend to agree.  To understand the album, give yourself an hour plus where you can sit and absorb the entirety without interruption.  Your patience and effort will be rewarded with an album remarkable in its dark passion.  Each track adds a layer of heat and a layer of passion to the whole.  Each track cuts back another layer of your inner being.  Triumphus Haeretici is a journey of stark discovery in which you learn from what the album pulls out of you as much as from what the music gives to you.
I've been thinking a lot about how best to describe the musical style of Doctor Livingstone.  I list them as black metal above, and that is certainly the safest designation, but it's not an easy fit.  Possibly the best way is to make a strange comparison.  Decades ago, the band Led Zeppelin took blues music, then bent it, broke all the rules, and mistreated it in any number of ways to create some musical genius.  In a completely different way and style, Doctor Livingstone here takes black metal and twists it to fit their own ends.  Instead of using the band to serve a black metal purpose, this feels the other way around.
Recommendation:  Stunningly strange, Triumphus Haeretici is at the same time an excellent album, worthy of your time and attention.
Rating:  4/5