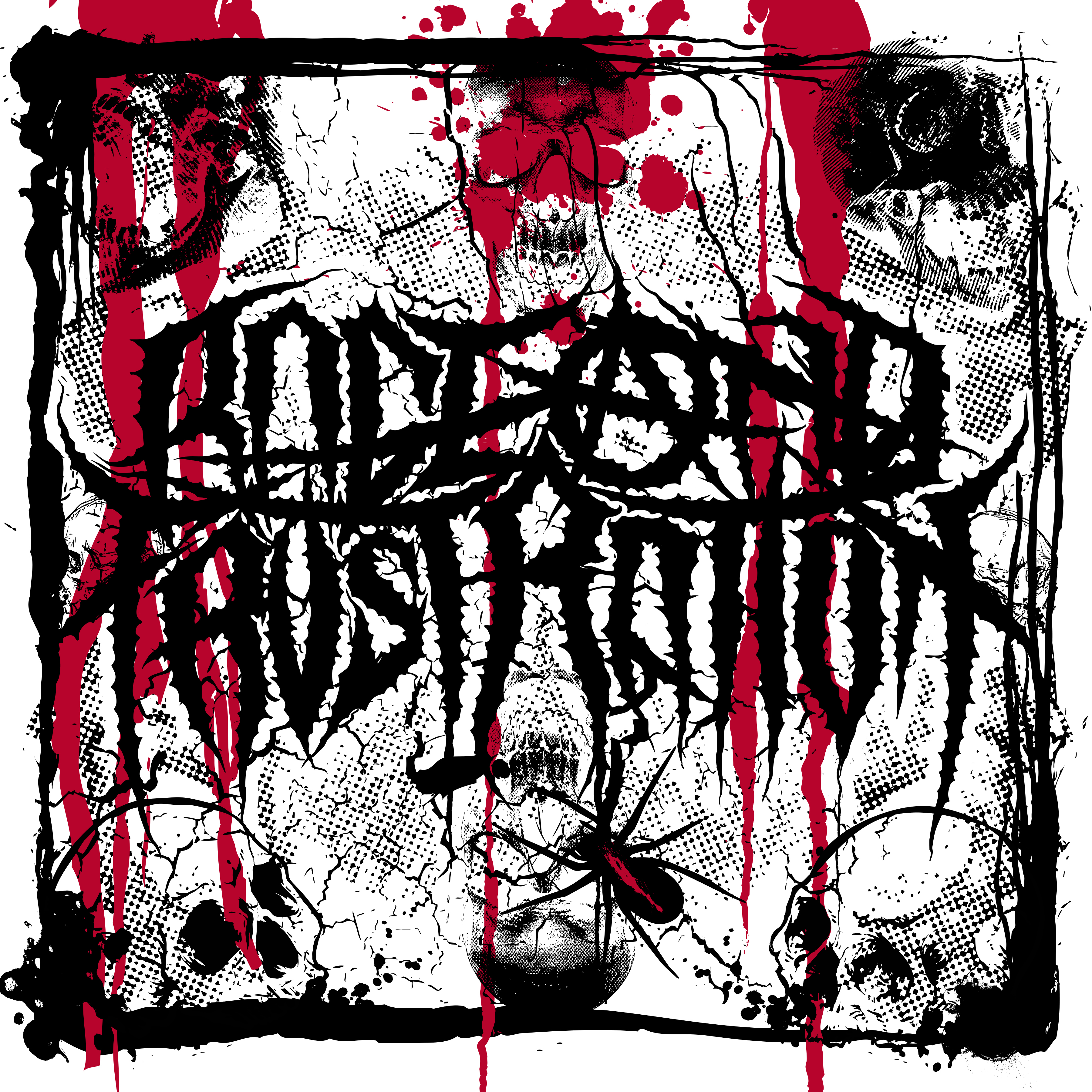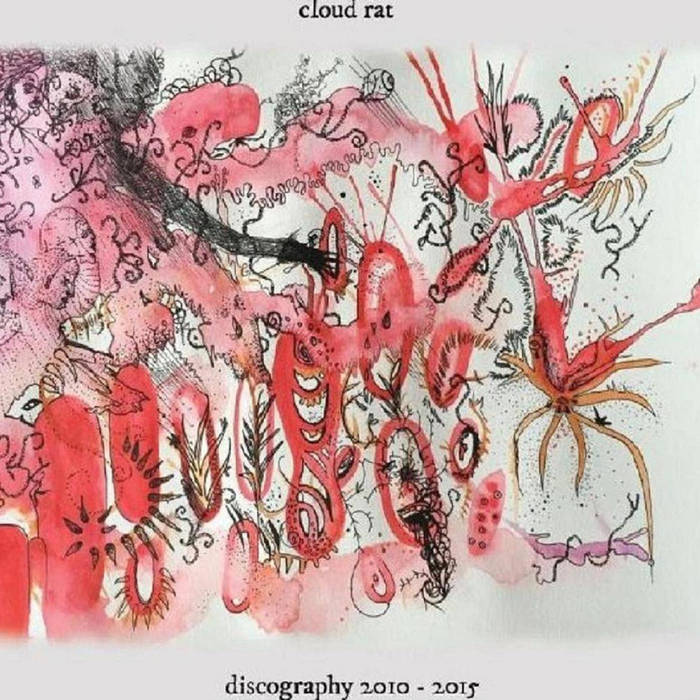 Cloud Rat – Discography 2010-2015
Band – Cloud Rat
Album – Discography 2010-2015
Country of Origin – USA
Genre – Grindcore
Release Date – April 21st, 2016
Label – Moment of Collapse/Here and Now/Dead Tank/Absolute Collapse
Author – Hayduke X
As the title suggests, this CD release does not contain new music by the Michigan based Cloud Rat.  Even so, I was pretty happy to receive it from Daniel at Absolute Contempt Records as I'm missing a couple of the splits from my collection.  That said, I'm finding it a little hard to write about, because I've already processed (and in the case of the material from Qliphoth, written about) so much of this material.  In addition, I always feel a little weird about reviewing the music of friends.  It helps that I was a fan first and have come to know the band by being part of the same scene as the three-piece.  Regardless, take this review with a grain of salt.  Brandon, Madison, and Rorik are three of the best people I know, so that may influence my writing a bit, but I loved the music first.
Many of my readers will already have a sense of who Cloud Rat is, but in case you don't, here is the lowdown.  The three-piece (Aaron, Madison, Rorik), then four-piece (Aaron, Brandon, Madison, Rorik), then three-piece (Brandon, Madison, Rorik) play an in your face style of highly charged, experimental grindcore.  In their brief four-piece days (which is when I first discovered them), they began to add some noise components to the mix.  It's my understanding that after Aaron left and Brandon (noise merchant) moved to drums, they have tried to continue some noise components through pedals and such that my non-musician brain doesn't really follow. Rorik's guitar work includes both chaotic grind riffs and slower doom riffs, the contrast of which tends to make the music sound more, not less, violent.  Madison's passionate, rage-filled shrieks and screams remain primarily of the in-your-face variety.  Percussion has been ably handled by both drummers, setting a pace that sometimes slows to a more crushing oblivion, sometimes drives like a herd of runaway horses, but never quits.
One of the great things about a discography is that you get to see the growth, the ups and downs of a band.  I find the consistency of Cloud Rat remarkable.  Their music has certainly grown and developed within their preset framework of the six or so years included here, but they began from a high place and continued from there.  Lyrically, the band is both politically forceful and personally passionate, singing about issues of race, class, gender, and more often from the perspective of how they touch the members on an individual basis.
The discography is presented in CD format by two European labels and two US labels, all of whom are worthy of support.  One of the great things that Cloud Rat does is to make sure they work with good people on their releases to help create a symbiosis within the DIY scene.  I believe that Qlipoth, for example, had seven labels involved, all solid DIY labels and good people.  I received my review copy from Absolute Contempt, so I want to focus on the south Florida label for a minute.  As I wrote in my recent review of the Pyramido album, Absolute Contempt is focused on a higher cause, specifically animal shelters (especially cat shelters).  All label proceeds go to shelters.  Label owner Daniel Zambrano spreads the money around to different shelters around the world, but primarily supports Misfit Critter Farm & Sanctuary in Virginia.  I had a conversation with Daniel last night talking about why he runs a label.  For him, it's about shining a light on great music and supporting his passion for animal life.
To close, I'll quote from the liner notes of the CD:  "Live strong.  Be kind.  Grind forever."
Recommendation:  Go to Absolute Contempt (click on the Bandcamp player above) and spend a few dollars to get over an hour of great music and to support a worthy cause.
Rating:  4.5/5