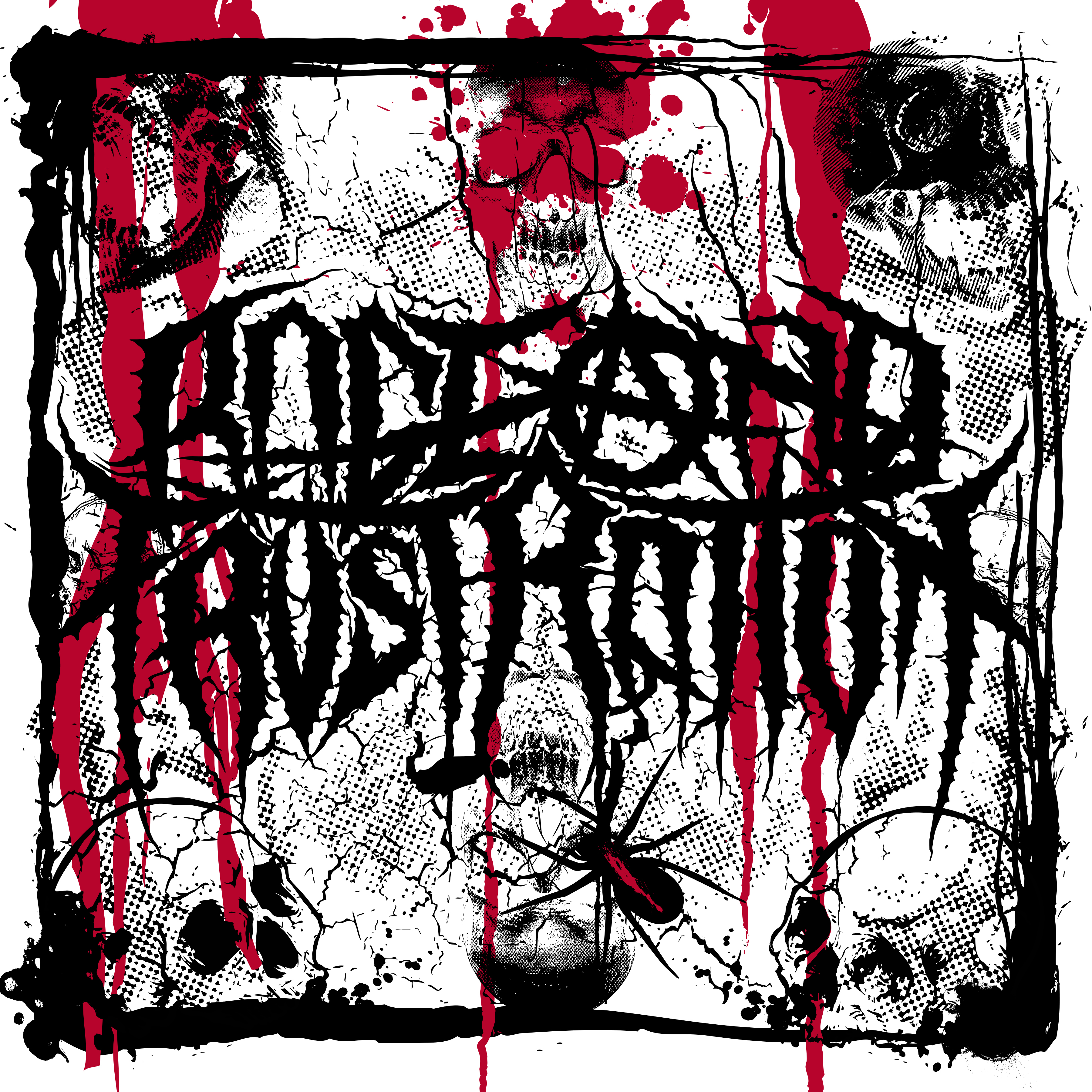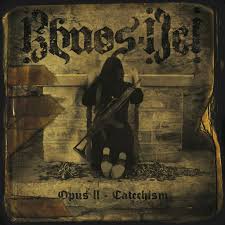 Khaos-Dei – Opus II: Catechism
Band – Khaos-Dei
Album – Opus II:  Catechism
Country of Origin – France
Genre – Black Metal
Release Date – November 25th, 2016
Label – Osmose Productions
Author – Hayduke X
A catechism is traditionally a series of questions and answers used to illuminate the Catholic faith.  Hailing from strongly Catholic France, Khaos-Dei turn this formula on it's head.  The catechism provided here is a deep primer on the beliefs of the Left Hand Path.  Many black metal bands proclaim an allegiance to Satanism.  It strikes me with many that many of those are not true believers.  The intensity of Opus II, along with a reading of the lyrics (thanks to my rudimentary french and a french-english dictionary) make me believe that Khaos-Dei are in complete earnest.  Guitarist and vocalist Nacht, bassist Kha-Lash, and drummer Damien come across as warriors providing battle in support of the forces of darkness and chaos.
Musically, Opus II may be one of the strongest orthodox black metal albums I've heard in a long time.  As is typical of other French black metal I've heard, the sound is warmer than the Scandinavian variety.  In fact, the eleven tracks found here are raging hot.  The band has harnessed a cleansing fire of destruction which consumes all the light and oxygen from the room.  Only the glare of red flames give any glow and it is a dark malevolent glow indeed.  Vocally, the band sounds less traditional black metal and more akin to crust.  The vicious guitars, shattering bass, and relentless drums make it very clear we are dealing with black metal.  Khaos-Dei may just be the furnace to separate the dross from the gold.
Recommendation:  One of my favorite black metal albums so far this year.
Rating:  5/5