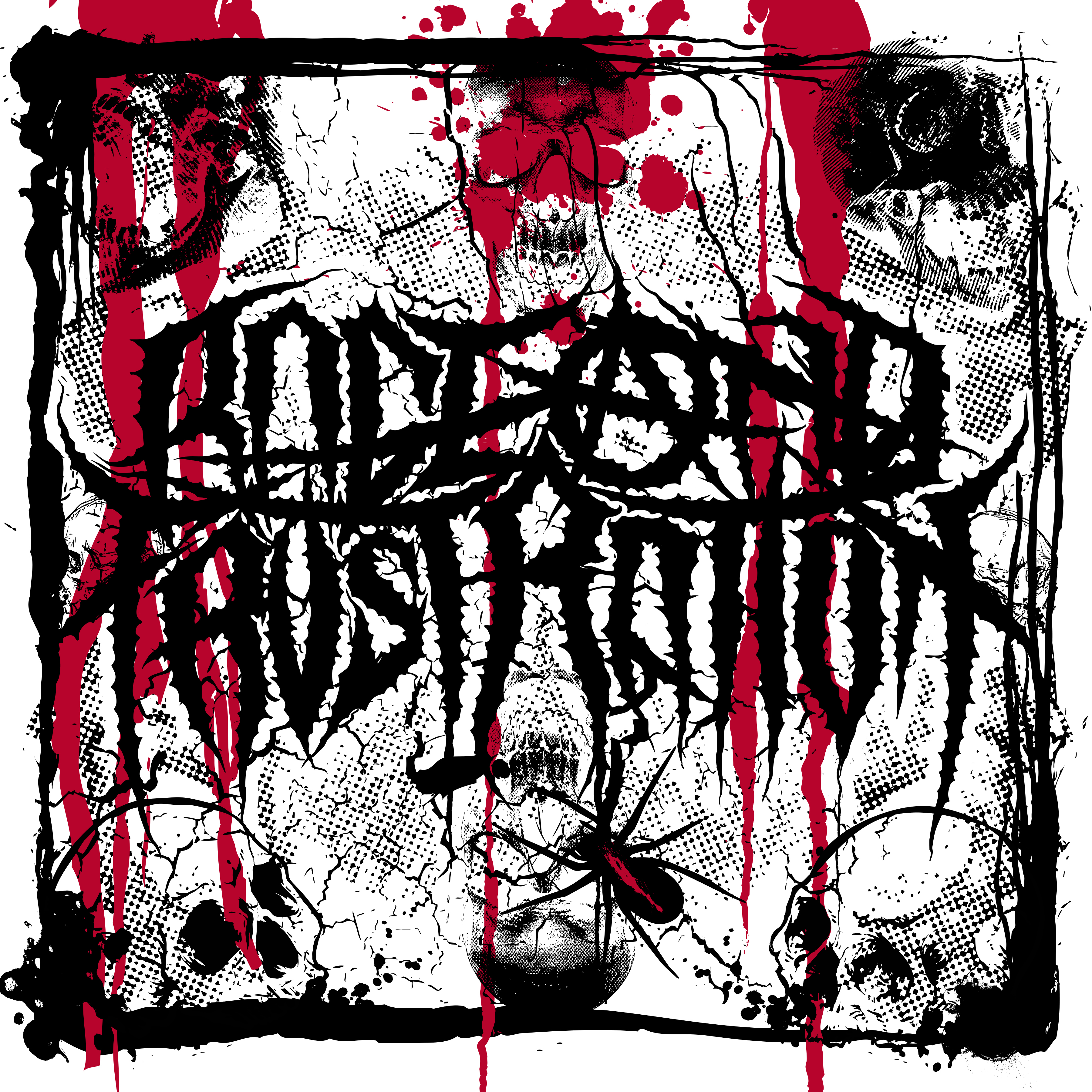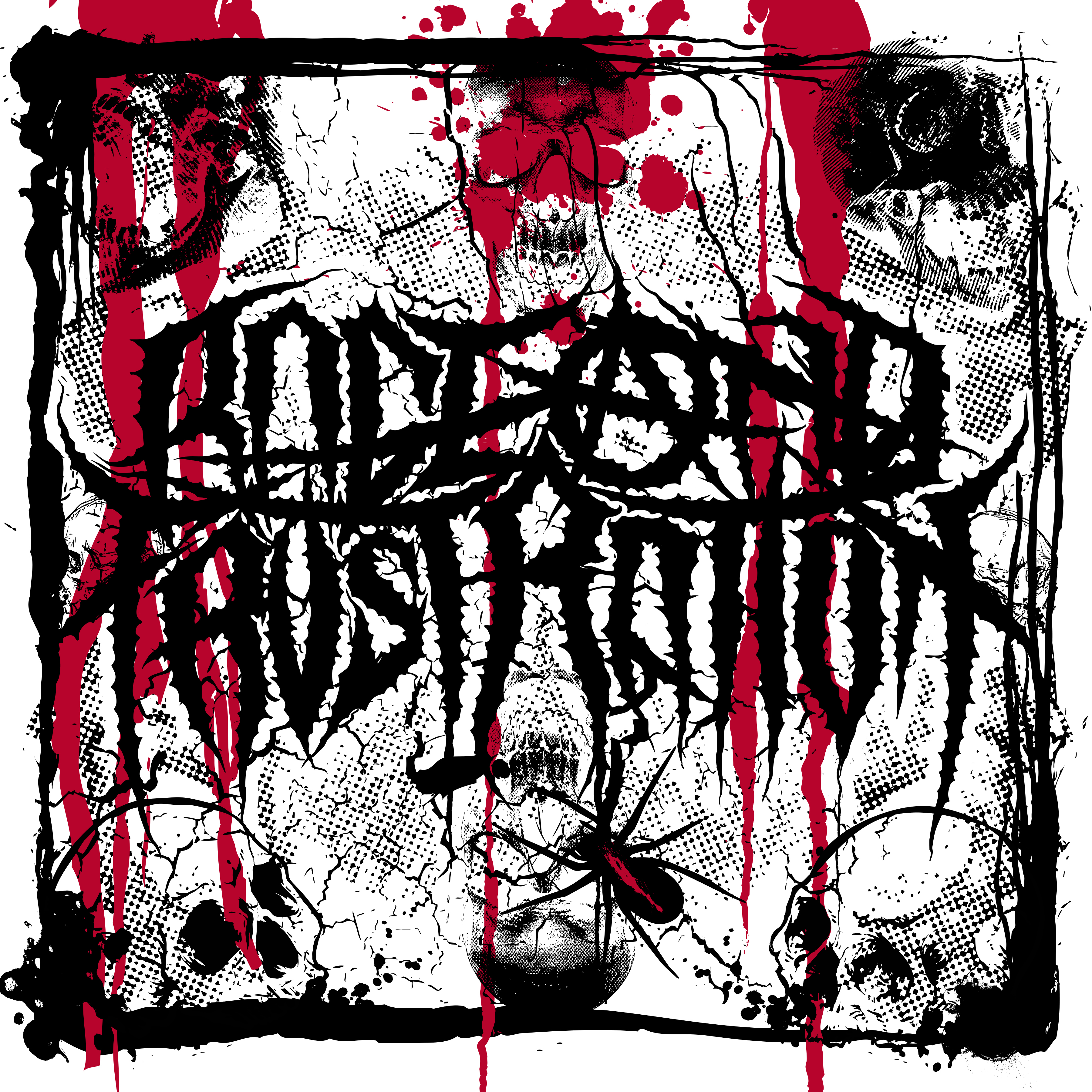 Rage and Frustration
Heavy Metal Reviews & Interviews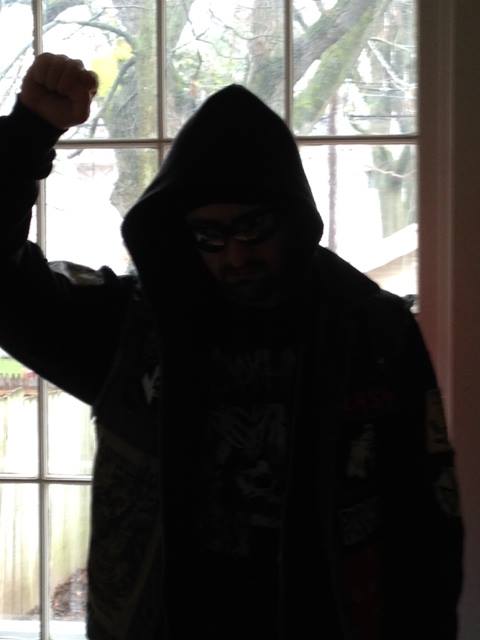 Another year has gone by and it's time to tell you about my favorite releases. There are, as always, a few things to note. This list has shifted and changed a bunch over the year, and even more over the last month. My tastes are ever evolving. A month from now, I'm sure I'll with that I'd added something else, or shifted the order around. My top choice has been locked in since I heard it. I'd like to note that Batushka – Litourgiya would have actually been my number one had it been released this year. Since it's a re-release from 2015, it's disqualified. It might be my album of the decade though. As recently as this morning, I put False Flag on the list, thus bumping another worthy off of it.  I could probably do a top 100 full of quality and worthy releases. Anything other than Caustic in the top 15, could go anywhere else in the top ten. Anything else anywhere on the list could go anywhere in the bottom 40. Without further ado, here is the list.
Number 1:  Primitive Man – Caustic – Relapse Records – USA
I love this band a ton and this album goes above and beyond everything they've done in the past. It's the type of album that transcends genre. The Denver trio have essentially become they're own genre. A very worthy number one!
Number 2:  Dawn Ray'd – The Unlawful Assembly – Halo of Flies/Feast of Tentacles/Prosthetic Records – UK
Openly anarchist lyrics? Black metal? Violin? Give me all of that, and then give me some more. This one has actually been my biggest mover. Initially it didn't strike me quite right, but it sure does now. I think it started somewhere in the 30's on my list.
Number 3:  Suffering Hour – In Passing Ascension – Blood Harvest – USA
Dissonant death metal with waves of bleak riffs. This Minnesota trio do a masterful job of combining technicality with atmosphere.
Number 4:  Sunlight's Bane – The Blackest Volume: Like All The Earth Was Buried – Innerstrength Records – USA
This album spent a few months at the top of list. Right up until I heard Caustic. The release by the Detroit area band would have been a worthy choice too, as The Blackest Volume is absolutely vicious!
Number 5:  Goatpenis – Anesthetic Vapor – Nuclear War Now! Productions – Brazil
An absolute nightmare of chaotic black and death metal. The riffs are stellar. Brutal!
Number 6:  Yellow Eyes – Immersion Trench Reverie – Gilead Media/Sibir Records – USA
Atmospheric and mesmeric, Immersion Trench Reverie is another stand out release from this project. I have loved everything they have done.
Number 7:  Aetheric – Serpents Beneath the Shrine – Independent – USA
We head back to the Twin Cities for this one. There must be something in the water there. The amount of stellar releases coming from that region is astounding. This is not the last on the list. Stellar technical death metal – and I don't even like technical death metal.
Number 8:  Arallu – Six – Transcending Obscurity Records – Israel
Nearly all of the releases on this list are ones that I personally reviewed. Six is an exception. Baker got to it before I could. I think he undersold it with a 4/5, but clearly also loved it. The combination of riffs, nastiness, and traditional instruments is outstanding.
Number 9:  In The Company of Serpents – Ain-Soph Aur – Independent – USA
Ain-Soph Aur caught me completely off guard. I missed it on the first pass, then started to listen to do a quick review for a Round-Up. Suddenly a quick review wouldn't do. Completely compelling.
Number 10:  Laser Flames on the Great Big News – Laser Flames on the Great Big News – Wood and Stone Productions – USA
Without a doubt, the mellowest release on here, but it is soooo good and soooo catchy. I love listening to this one.
Number 11:  Cloud Rat/Disrotted – Split – Halo of Flies – USA
My favorite of the three Cloud Rat splits this year, though any of the three would be worthy additions to this list. I left the other two off just for the sake of variety, but also wouldn't have a problem putting them on. On their side, this is Cloud Rat at their most unique. It's also my overall favorite song of theirs, and I love them all. The Disrotted side is bleakly massive and fantastically compelling. Perhaps my favorite overall song by these Chicagoans as well.  Also, all six individuals involved are the best people.
Number 12:  Belus – Apophenia – Vendetta Records – USA
Jazzy black metal? Yes, indeed.  Well conceived and well played.
Number 13:  Aosoth – V: The Inside Scriptures – Agonia Records – France
From US black metal, we jump to French black metal, and a supremely suitable pick for number 13. The Inside Scriptures is absolutely suffocating in its density and dissonance.
Number 14:  Usnea – Portals Into Futility – Relapse Records – USA
A bleak and bile-soaked mix of gloomy funeral doom and black metal. Stirred to perfection.  Like drinking vinegar to ease your tormented throat.
Number 15:  Jupiterian – Terraforming – Transcending Obscurity Records – Brazil
Off we go to Brazil, by way of an amazing label from India, for another heart-wrenching and terrifying mix of doom and black metal.  For my local fans, Brian Sheehan, the artist behind Legerdemain and a member of the band Fell Ruin has designed a killer shirt for these guys.
Number 16:  False – Hunger 7″ – Halo of Flies – USA
Back to Minneapolis for this far too brief release by my favorite USBM band. Everything these six individuals create is (dark) magic and this release is no exception.
Number 17:  Hollow World – Exanimate – Independent – Australia
It comes as no surprise to me that these Aussies are a killer band, as Australia is another region that has a stellar scene at the moment. What is surprising is that another technical death metal band caught me enough to get on the list.
Number 18:  Crimfall – Amain – Metal Blade Records – Finland
Giant combinations that are both stunningly beautiful and stunningly brutal, Amain delivers on it's massive promise. This is symphonic metal at its best.
Number 19:  Cainan Dawn – F.O.H.A.T. – Osmose Productions – France
More French black metal? I think so! Allow yourself to be sucked into the slow burning vortex that is F.O.H.A.T. Powerful stuff.
Number 20:  Gutslit – Amputheatre – Transcending Obscurity Records – India
Amputheatre almost didn't get a listen based on being billed as brutal death metal. The fact that the promo material also contains the term grindcore made me take some time. This is absolutely stellar deathgrind that is absolutely brutal, but also dynamic.
Number 21:  Sicarius – Serenade of Slitting Throats – M-Theory Audio – USA
Absolutely murderous madness from California in the form of some of the best raging USBM you're likely to hear. Also, this is only their first album…
Number 22:  Bloodstrike – Execution of Violence – Redefining Darkness Records – USA
HM-2 madness.  To be used as a soundtrack for burning down the world.
Number 23:  Warcrab – Scars of Aeons – Transcending Obscurity Records – UK
Heavy. Sludgy. Doomy. I bet you'll bang your head.
Number 24:  Occasvs – Nocturnal Majestic Mysteria – Unspeakable Axe Records – Chile
Dark, swirling black metal from Chile. Definitely a pleasant surprise when I first hit play on this one. Actually confusion reigned at first, as the initial track sounds like a classical composition…not metal at all.
Number 25:  The Sarcophagus – Beyond This World's Illusion – Satanath Records/Death Portal Studio/Fila Sophiae/Sphera Noctis Records – Turkey
I was blown away from the first listen. The Sarcophagus are not re-inventing the black metal wheel, but the playing is exceptionally tight and the compositions hit all the right notes (pun intended).
Number 26:  Woe – Hope Attrition – Vendetta Records – USA
Starting out the second half of the list, I present you with mind and genre bending USBM from Brooklyn. Here, on their fourth full length, they demonstrate the consistency and excellence required to be considered masters of the craft.
Number 27:  Bison – You Are Not The Ocean, You Are The Patient – Pelagic Records – Canada
Sometimes crushing, sometimes beautiful, sometimes both, Bison have created a sludge record for the ages. Also, this is the first on my list this year from my homeland.
Number 28:  The Furor – Cavalries of the Occult – Transcending Obscurity Records – Australia
Back down-under for this nightmare. The Furor will shred you…like, with a cheese grater…on your face. Seriously, face-melting stuff here.
Number 29:  Shaarimoth – Temple of the Adversarial Fire – World Terror Committee Productions – Norway
Utter madness in audio form. Grimy, violent, vicious black/death metal. Burns, shreds, and melts all at the same time.
Number 30:  Cultes Des Ghoules – Coven, Or Evil Ways Instead of Love – Hells Headbangers – Poland
Coven is a black metal stage play performed on the album…and it is seriously good. Definitely black metal, but unlike anything else I've heard.
Number 31:  Cormorant – Diaspora – Independent – USA
Long form progressive black metal with death metal influences, Cormorant has been spreading their own brand of darkness for awhile now. Diaspora continues the trend of excellent releases. If you don't know the band, it's worth your time to start at the beginning and work your way forward to this one.
Number 32:  Wildspeaker – Spreading Adder – Prosthetic Records – USA
The continued growth of this band is a site to behold. I've liked them from the start, but Spreading Adder if on another level. They call forth anthropomorphic rage and then wrestle it into oblivion.
Number 33:  Gaerea – Gaerea – Everlasting Spew Records – Portugal
Slow-burning black metal with tremolos that make your hair stand on end. Absolutely menacing release.
Number 34:  Wolves in the Throne Room – Thrice Woven – Artemesia Records – USA
I was a little disappointed with this release from the perspective that I felt the band rested on their laurels a bit. In other words, it's an excellent release from and excellent band, but doesn't really progress beyond what they've already done. Still, WITTR….
Number 35:  Fell Ruin – To The Concrete Drifts – I, Voidhanger/Graven Earth – USA
Experimental black metal with lots of hard edges and sharp turns. This will take you to dark places.
Number 36:  Amiensus – All Paths Lead To Death – Apathia Records – USA
Back to Minneapolis for more black metal. This one is a little more atmospheric and progressive. All Paths still packs a serious punch though.
Number 37:  Celeste – Infidele(s) – Denovali Records – France
Full of heat and rage, Celeste plays a potent mix of black metal and hardcore. Infidele(s) will burn through your psyche.
Number 38:  Balance of Terror – World Laboratory – Ghastly Music – France
I'm really excited about Balance of Terror, a deathgrind band I discovered in a Facebook group of which I'm a member. They remind me a bit of a deathier Napalm Death (who happen to be my favorite extreme metal band regardless of genre). Balance of Terror is one to watch.
Number 39:  Sarkrista – Summoners of the Serpent's Wrath – Purity Through Fire – Germany
I've seen a lot of buzz for this Sarkrista release, and rightly so. Summoners is a boldly emotional black metal journey.
Number 40:  Temple of Void – Lords of Death – Shadow Kingdom Records – USA
Detroit area death-doom that absolutely crushes! Majestically heavy.
Number 41:  Pig's Blood – Pig's Blood – Godz Ov War Productions – USA
Brutal war metal from Milwaukee. Dig deep and you'll find the riffs are stellar.
Number 42:  Muro – El Cuarto Jinete – Fighter Records – Spain
A bit of a change from most of this list, Muro play classic heavy metal with similarities to NWOBHM. Excellently done! Vocals are in Spanish (which is fine by me) except for their cover of Rainbow's Kill The King.
Number 43:  Henry Kane – Den Förstörda Människans Rike – Transcending Obscurity Records – Sweden
After that little breather, let me introduce you to the complete sonic annihilation that is Henry Kane. The one-man project of the ever prolific Jonny Pettersson, this release takes HM-2 death metal to the absolute chaotic max!
Number 44:  Phylactery – Necromancy Enthroned – Unspeakable Axe Records – Canada
Gnarly blackened death metal from the pits of Edmonton in Canada. The release would probably be higher with a little better production. Still, the excellence shines through.
Number 45:  False Flag – False Flag EP – Independent – India
Seriously ripping crust from India, False Flag just made the list this morning. As such, I'm not confident in placement. If anything though, it would go up the list. Less than fifteen minutes long, it's too short. I can't wait to hear more.
Number 46:  Beheaded – Beast Incarnate – Unique Leader Records – Malta
Riff-driven death metal from Malta that leans towards the brutal.  It's all about the riffs, man!
Number 47:  Délétère – Per Aspera Ad Pestilentiam – Sepulchral Productions – Canada
Speaking of riffs, the riffs on this are masterfully manic. Also, French-Canadian black metal is the best Canadian black metal.
Number 48:  Acid Witch – Evil Sound Screamers – Hells Headbangers – USA
Everybody's favorite horror metal weirdos, this Detroit release is nothing like anything else on this list, even though it shares a member with Temple of Void. Bizarre and compelling.
Number 49:  Apostate Viaticum – Before the Gates of Gomorrah – Invictus Productions – Ireland
I heard this one really early in the year. I may have even received the promo at the end of 2016. It has stuck with me throughout. Absolutely stellar death metal with some black metal influence. Those riffs though!!!
Number 50:  Olde – Temple – Medusa Crush Recordings – Canada
Featuring a potent mix of sludge, doom, and hardcore punk, Olde finish up the list for us. I love this album!