I have this bad habit of biting off more than I can chew both in life and in reviewing. I realized several days ago that my "To Review" list had grown to triple digits. There is no possible way to give all of these a full review, but I think every one of these releases is worthy of your notice. My solution? Brief comments on each. Here are the second ten in the Black Metal category chosen in order of release.
Decline of the I – Escape – Agonia Records – July 27, 2018
The third album in a concept trilogy, Escape shows this French trio as masters of their craft. The trilogy is apparently based on a French neurobiologist's study of rats. Based on the album title, one can assume that in this part of the experiment, the rats escaped. (thank you Captain Obvious) Musically, Decline of the I steer away from many of the weaknesses of post metal to create a feral creature apt to lobotomize you while you are not looking, but to do so in the most beautiful way possible. The additional elements, whether ambient, electronic, from the world of hardcore, or elsewhere fit in a way that strengthens the terror, rather than undercutting the base black metal. Excellence in on display throughout this strong finale. Rating: 4/5
Nachash – Phantasmal Triunity – Shadow Kingdom Records – August 10, 2018
Nachash is apparently the Hebrew word for Serpent. This debut full length from the Norwegian trio shows that name to be apt. Phantasmal Triunity weaves into, out of, and through the darkest recesses of your consciousness, has sharp fangs, biting before you know it, and leaves you weak from the venom thus produced. Mid-paced and warm (the way blood is warm), Nachash weaves moments of abruptly destructive terror into their tapestry of burning nightmares. Underrated. Rating: 4/5
Profezia – Dodekaprofeton – Moribund Records – August 10, 2018
Really, all I should have to say is that there was a new Profezia album released this year. That should be enough. Dodekaprofeton is a subversive take on the Old Testament prophets thematically. Musically, they use black metal only as a base. They interweave some of the most pathos filled violin I've ever heard in metal, wringing gut-wrenching beauty and utter sadness from the strings. Other instruments, including piano are added into the mix. The first time I heard this, it had all of my attention from about the middle of the first track. I literally stopped everything I was doing. The music itself demanded that it not just run in the background. It needed to be in the forefront. As soon as it ended, I hit play again. What a masterpiece! Rating: 5/5
Kvlt of Eblis – Templo De La Serpiente Negra – Morbid Skull Records – August 31, 2018
Hailing from Colombia, Kvlt of Eblis proves once again the power of South American black metal. Templo De La Serpiente Negra is raw while still playing well. The album, their debut and only release thus far, feels dangerous, unhinged, and more than a little witchy. The cackling laughter included as part of the vocal style through several parts of the album feels like laughter at the horror the quartet is unleashing on the world. Natural disaster is called forth that the people will run and then the creatures of the deep fires released will have the thrill of the chase in addition to the flesh and blood of humanity.  Rating: 4/5
The Secret – Lux Tenebris – Southern Lord Records – August 31, 2018
After a long wait, Italian masters The Secret are finally back with an all-too-brief EP. Lux Tenebris is incredibly dense with layers of darkness and vile purpose stack upon each other and venom woven throughout. Less than 30 minutes long, the offering is still an exhausting listen. A brutal exploration of nothingness and void. An ode to the utter end. My only complaint is that, though I feel immersed in this forever during each listen, I still come out the other side wanting more. Rating: 4/5
Windfaerer – Alma – Avantegarde Music – September 14, 2018
Alma is a journey of discovery through the windswept hills and valleys of your mind. With apologies to some other high profile releases, I'll take these 50 plus minutes as the top USBM/Folk hybrid as the best of the year in that style. Weeping beauty, haunting darkness, emotive riffs, and blasting fury weave together with violins and other elements to transcend the mediocrity of daily life. A dynamic listen, Alma moves worlds and melts rock to magma. Give it a spin. Rating: 4.5/5
Prezir – As Rats Devour Lions – Godz Ov War Productions – September 17, 2018
Aggressively brutal, especially for a black metal album, Prezir doesn't go to the level of war metal, but there is battle in the notes here. Completely relentless, As Rats Devour Lions come at you from every direction. Bruce Lee couldn't block these body blows. Hailing from the USA, the band, whose name means contempt apparently has contempt for everything. It drips from every note. It echoes from every hammer stroke. It undulates from every howling word. The album has all the controlled savagery of an attacking Mongol horde. We don't stand a chance. Rating: 4/5
Dalkhu – Lamentation and Ardent Fire – Godz Ov War Productions September 18, 2018
The world is ending and it's bittersweet for this Slovenian trio. At least, that's what I gather from the feel of the album. Dark, but mournful, Lamentation and Ardent Fire makes me want to find more Slovenian black metal bands. The riffs are strong, with the pendulum swinging between dissonant and anguished, hitting all points in between. The drumming is fantastic with a variety of rhythm choices, but perfectly capable of blasting destruction when the track calls for it. The vocals are ardent and heartfelt. Check this one out, then go check out their prior releases, which include a demo and two other full length. Rating: 3.5/5
Burial Shrine – Labyrinth of Bridges – Saturnal Records – September 23, 2018
So, you all know about Canada and black metal, right? Burial Shrine, hailing from the west coast, reminds us that Canada is home to some of the most destructive black metal in existence. Labyrinth of Bridges is unrelenting. Listening to the record is akin to strapping yourself to a torture table….by choice. First the hammer comes, then the blade. Never fear. Your wails of anguish will be drowned by the seven tracks found hear. Apparently, the genesis of this album goes all the way back to 2014. When a project spends three-four years perfecting a release, you have high expectations. In this, you will not be let down. Rating: 3.5/5
Mourning by Morning – Mourning by Morning – Wolfspell Records – September 23, 2018
The title of both the band and album is apt. The seven tracks carry a potent tragedy. There are moments of great triumph however, as if glorying in the fact that your enemy is finally defeated though you too are about to breathe your dying breath. The first full length for this one man project from Ohio proves to be accomplished beyond what might be expected. The album feels full. The music is dense and the vocal style diverse. Congratulations to Caden Frankovich for this accomplishment.  Rating: 4/5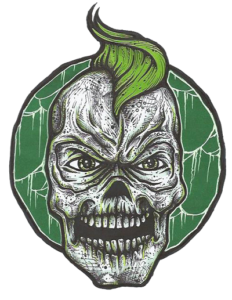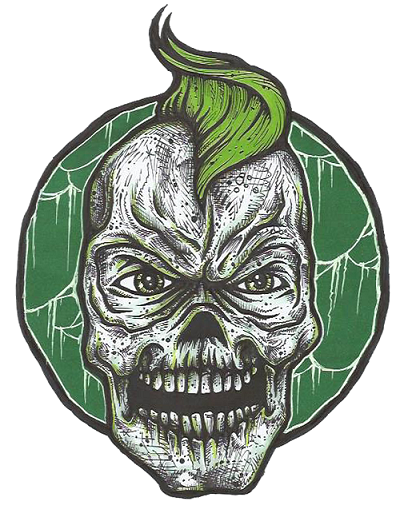 Biography:  Hayduke X has been writing for MoshPitNation since June of 2016. Prior to joining the MoshPitNation team, Hayduke published reviews on his own blog Rage and Frustration. In addition, he has DJ'ed an online metal radio show of the same name as his blog, written for TOmetal.com, done interviews for Metal Rules, and collaborated with The Art of B Productions to create video interviews with a wide variety of bands.