I have this bad habit of biting off more than I can chew both in life and in reviewing. I realized several days ago that my "To Review" list had grown to triple digits. There is no possible way to give all of these a full review, but I think every one of these releases is worthy of your notice. My solution? Brief comments on each. Here are the first ten in the Black Metal category chosen in order of release.
Skjult – Progenies Ov Light – Satanath Records – February 21, 2018
Hailing from Cuba, one-man project Skjult calls forth a savage black metal attack forged in the fires of hell. Conspirator handles all duties from blasting to haunted, pulsing rhythms on the drums, to straightforward riffs full of blighted malice, to vocals giving voice to creatures found in the deepest depths. Progenies ov Light is the second offering from this project and blighted instrument of damnation. Weaving the cold savagery of trve second wave Scandinavian black metal with a pinch of the inferno heat found throughout the Central and South American scene, the album is deceptively destructive in its relative simplicity. You think you're listening to something straightforward, even overdone, and then it hits you – you are well and truly hooked.  Rating: 4.5/5
Wild Hunt – Afterdream of the Reveller – Vendetta Records – April 20, 2018
Afterdream of the Reveller is a catharsis of sorts. Following the death of Wild Hunt guitarist Drew Cook, it appeared as if the band might cease to be. In fact, the remaining members kept quiet about the state of the project, choosing to work behind the scenes. Featuring themes of death, depression, madness, redemption, resurrection and so on, the album, though not a true concept album, explores themes brought forth by Cook's tragic loss. Musically, the album is a journey through the hinterlands of mental existence. There are so many twists, turns, branches, and deviations in the direction of this album, that it's easy to feel unbalanced. Perhaps that's the point. On a framework of atmospheric black metal, the quartet weave in psychedalia, doom metal, occasional choral vocals and more. Be prepared for a wild journey on this one. Rating: 4/5
Novae Militiae – Gash'Khalah – Sentient Ruin Laboratories – April 26, 2018
Dense and dissonant, this vinyl re-release of a 2017 Goathorned Productions CD is a monster which moved through your lizard brain once allowed to enter your ear canal. Savagely overwhelming riffs and layers of blasting overlay elements of noise, all as a foundation to visceral vocals. The darkness of this release is near overwhelming. The rich red cover is suggestive of the fiery fanaticism found herein. Hailing from France, the project is made up of….well, nobody seems to know. I can find no mention of names or number of members of the project, and that's fine. What's really important is how hard hitting this release is. It's like getting hit in the head with a flaming 2 by 4. Rating: 4/5
Panchrysia – Dogma – Satanath Records – April 30, 2018
With plentiful shifts in pacing and tone, the Belgian quintet Panchrysia remind us why they've lasted twenty years. Dogma is an accomplished walk through dark/bright contrasted black metal with atmospheric and doom highlights. Second wave riffing and impassioned bile-filled vocals, driven forward by blast mania, are taken to different realities by guitar tones that are brighter than I'm used to hearing in black metal. Rather than weakening the sound, the contrast bumps the uneasiness up a couple of levels as your brain tries to make sense of why the metaphorical butterflies are eating your flesh. Rating: 3.5/5
Wilt – Ruin – Vendetta Records – May 18, 2018
Depressive black metal hailing from the hinterlands of Manitoba. Exploring themes of loss and grief after the death of a friend, Wilt have a written an album which alternates between melancholy and oppressive. From my personal experience, this is exactly what grief feels like. Long form atmospheric black metal tracks wash together in a panoply of desolation. Despair drips from the tortured vocal chords of Jordan Dorge while his bandmates paint a watercolor landscape in greys and blacks. No blasphemy here, just an honest exploration of the darkest emotions our psyches can muster. Rating: 4/5
Abhor – Occulta ReligiO – Iron Bonehead Productions – May 25, 2018
Without any significant breaks since the mid-90s, Abhor is a fixture of Italian black metal. Occulta ReligiO marks their 7th full length release by my count. The quartet remain consistent, delivering another solidly vile take on the style. With a nod Emperor, nobody does keys quite like Abhor. In their case, the project uses an actual organ (I'm unclear on whether it's electronic or an actual pipe organ…how cool would that be?) better than any. What a dark subversion of a traditional religious instrument! Broodingly mid-paced, Occulta ReligiO opens a dark world in the mind. Rating: 3.5/5
Selbst – Secular Compendium – Sun & Moon – May 28, 2018
Comprised of rare and hard to find tracks from their past discography, Secular Compendium sounds more like an album than many true albums. Featuring five tracks, the Venezuelan duo cast of spell of summoning. The target of the spell is you, dear listener. Walk hand in hand with both the beauty and the misery found herein to captured in the eternal void of Selbst. Generally, South American black metal carries a distinctive heat, easy to recognize, even across different sub-styles within the genre. Selbst on the other hand (and no offense is meant here – merely an observation) had me fooled into believing them to be Scandinavian. I was expecting Swedish specifically. I'm a lover of black metal from a wide range of areas, so there is no judgement in that comment. Rating: 4/5
Anicon – Entropy Mantra – Vendetta Records – June 19, 2018
Entropy Mantra is a USBM record of the Brooklyn variety. More specifically, it's one of the many featuring Lev Weinstein on percussion. I had the opportunity to meet and interview Lev back in 2014 in his role as the drummer of Geryon. He's a good guy who really knows what he's doing on a drum kit. Truth be told, the other three members of Anicon (Nolan Voss, Owen Rundquist, and Alexander DeMaria) do as well, but I've never met them. On this second full length, the quartet plays obliterating black metal which is both dissonant and triumphant. Elements of jazz peek their head out here and there. An engaging listen, Entropy Mantra grabs your attention so fully that it's also an exhausting listen. Rating: 4/5
Firtan – Okeanos – AOP Records – July 13, 2018
What happens when folk influences rolled into a black metal album don't make the black metal album soft and weak? Okeanos by Firtan happens. There are definitely some folk influences, along with progressive tendencies and even some hardcore in the guitar lines and vocal delivery at times. To say that there is a lot going on here is a bit of an understatement. Yet the album remains intense and laser focussed. I don't know what the quartet's earlier material sounds like (I'll have to investigate), but Okeanos is an out of control wildfire headed for humanity with it's purifying rage. Rating: 4.5/5
Black Howling – Return of Primordial Stillness – Signal Rex – July 17, 2018
The Portuguese duo return with their 6th full length and first release since in three years. Weaving bleak spells of anguish and aggression, the two creators do indeed howl into the blackness. A little more atmospheric than my typical fare, the album still caught my attention. Return of Primordial Stillness may seem like and unfit name for an album that roils with so much chaos (though the primordial part certainly works for that), however the album contains enough quiet space buried within the riffs and blasts to earn the stillness moniker also. The quietness is sometimes only in the momentary pauses before the next riff is stuff, the next drum is pounded, but it's there nonetheless.  Rating: 3.5/5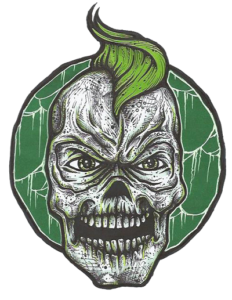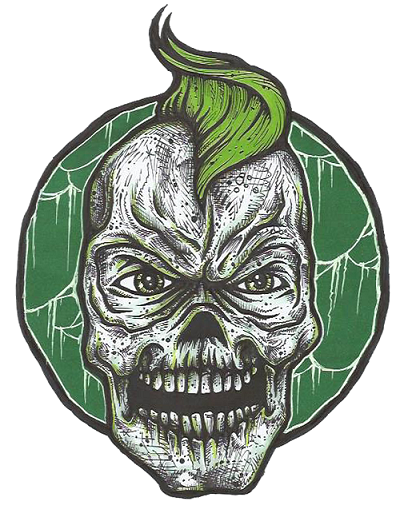 Biography:  Hayduke X has been writing for MoshPitNation since June of 2016. Prior to joining the MoshPitNation team, Hayduke published reviews on his own blog Rage and Frustration. In addition, he has DJ'ed an online metal radio show of the same name as his blog, written for TOmetal.com, done interviews for Metal Rules, and collaborated with The Art of B Productions to create video interviews with a wide variety of bands.