Band – Dwelling Below
Album – Dwelling Below
Country of Origin – USA
Genre – Death Doom
Release Date – December 8, 2023
Label – Transcending Obscurity Records
Author – Hayduke X
Are you ready for ten minutes of terror? Ok, it's really almost eleven minutes, but I like the alliteration. Emergence Sublimation is the third unsettling track on the unsettling self-titled debut from the American trio Dwelling Below. The group plays the filthiest of filthy death doom. It's like a demolition derby of slow-moving, fully occupied hearses, driven by demons cackling with glee. With that image in mind, I'll let you press play, but be sure to drop below the player for my full review.
Dwelling Below is a new project formed by long-time collaborators. On drums (harsh, psychotic, and expertly paced for the above mentioned demolition derby) and vocals (obviously created while gargling kerosene and barbed wire) is the incredibly prolific Jared Moran. I won't begin to count how many projects he's a part of, but I'm pretty sure calculus would be required to find the answer. Bass is handled by Anthony Wheeler (with a pulsating aplomb that threatens to erupt volcanically at any moment), who is bandmates of Moran in Hollowed Idols. Nicholas Turner, the other half of Acausal Intrusion, along with Moran, takes care of guitar duties, a shredding so sick that it threatens to re-invigorate the Bubonic Plague.
Lots of death doom is haunting. Dwelling Below represents haunting by the desiccated corpses of the last seventy times seven generations of your family tree. Many death doom bands are ominous. Dwelling Below are "murderous demon claws already wrapped tightly around your spinal column (inside the flesh)" ominous. This new trio presents a patently nasty take on the genre that drags you down molecularly through the earth to the unnameable festivities going on Beneath.
This album is a feral creature who has gained an undeath of its own, ready to attack, hunting with each note. Pay attention. FFO: All that is horrifyingly filthy in this world.
Dwelling Below can be pre-ordered at the Transcending Obscurity Records Bandcamp or Label Site.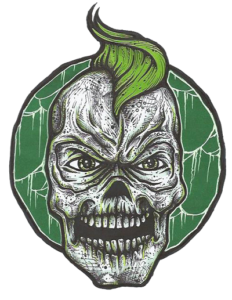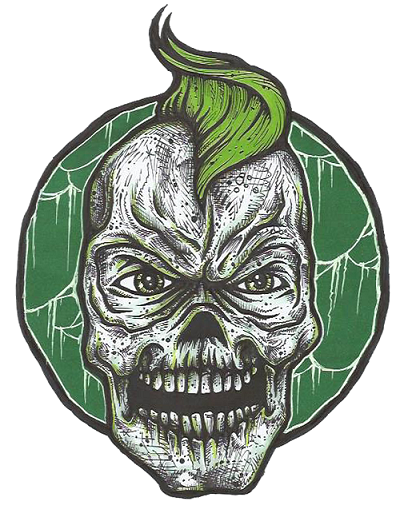 Biography:  Hayduke X has been writing for MoshPitNation since June of 2016. He is also a contributor to The Metal Wanderlust. Prior to joining the MoshPitNation team, Hayduke published reviews on his own blog Rage and Frustration. In addition, he has DJ'ed an online metal radio show of the same name as his blog, written for TOmetal.com, done interviews for Metal Rules, and collaborated with The Art of B Productions to create video interviews with a wide variety of bands.