It is with great excitement that we get to present to you an exclusive premiere track of Rise From Embers, a compilation release entitled Summoned by Shadows of Michigan black metal band Wind of the Black Mountains. The full album is being released on January 31st by Moribund Records. Pre-orders can be placed here. Read on for some history, then my thoughts on the track and the release as a whole.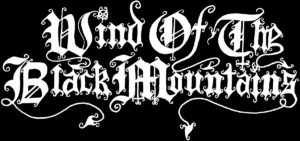 Back in the early '90s, black metal blasted out of Scandinavia on a cold wind of misanthropy and hatred. Here in Michigan, in the midwestern United States, the movement caught on in a slightly different way. Bands such as Summon, which formed in 1991, then put on hold for the formation of Masochist, which formed in 1992, and then Wind of the Black Mountains, which started as a side project of Masochist founding member Tchort and went on to greatness in it's own right. These bands, among the very first USBM bands ever, form the backbone of a Michigander's understanding of what black metal is. I spoke to some people within the scene to get their take on this phenomenon. Jim Albrecht (Centenary, Genocya, Production Grey, A Gruesome Find) says:
Jeff was playing Black Metal in this state, before most people even knew what it was. Masochist was my introduction to bands like Bathory, etc. I didn't hear bands like Mayhem until later.
The Jeff he is referring to is Jeff Elrod (RIP), the aforementioned Tchort, who sadly died in 2006. I also spoke with Tim Sever aka Nybras, who was a core member of Wind of the Black Mountains, performing drums and keyboards for the project. He related to me that Rise From Embers (the name of the track we're streaming) was initially going to be the name of the band, before settling on Wind of the Black Mountains. Also of note, Rise From Embers is also the name of a new studio project he is starting. Watch for details of that project when they become available.
Of Summoned by Shadows, Nybras states:
I think it means a lot to anyone that knew Jeff (Tchort) as this release finalizes his legacy in the USBM scene. It also gives me some closure with it as well since he wanted me to carry it on if possible when he was going through his struggles before passing.

And doing it this way, he [remains] a part of everything he started.
Clearly, Tchort and the rest of Wind of the Black Mountain were and are important to the Michigan black metal scene and, by extension, USBM and the rest of the world. At the core of this compilation are four perviously unreleased tracks. They were recorded shortly before Tchort's passing and have been mixed by Nybras, with help from Summon member Xasphan. In addition, the untitled second demo, the 7″ EP Forcefed Into Blasphemy, and several other unreleased bonus tracks from the Moribund vaults appear on this 23 track retrospective on one of the most important bands in the formation and history of USBM.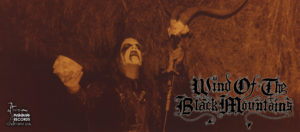 So, what about the music? Rise From Embers is burly and raw in the best way. Swirling guitars sound like they're rending flesh over top of the rock solid foundation provided by a meaty bass and attacking drums. Tchort's vocals rasp forth from the depths in an evil crackling howl. The sounds seem to utter forth from a desecrated crypt. There is speed and precision mixed into the brutality and darkness. This song is incredibly well developed for the time. Actually, scratch that last part. This song is an incredibly well developed example of the possibilities of USBM. Absolutely feral and evil. Rise From Embers is the vehicle that Tchort will use to drag your soul down with him. Don't believe me? Click play!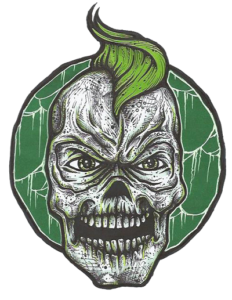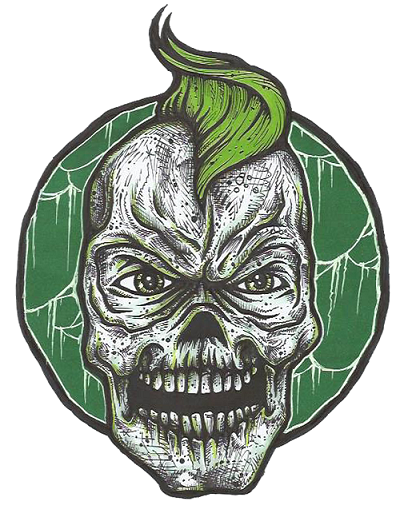 Biography:  Hayduke X has been writing for MoshPitNation since June of 2016.  Beginning in 2018, he also began writing for VM Metal Underground. Prior to joining the MoshPitNation team, Hayduke published reviews on his own blog Rage and Frustration. In addition, he has DJ'ed an online metal radio show of the same name as his blog, written for TOmetal.com, done interviews for Metal Rules, and collaborated with The Art of B Productions to create video interviews with a wide variety of bands.