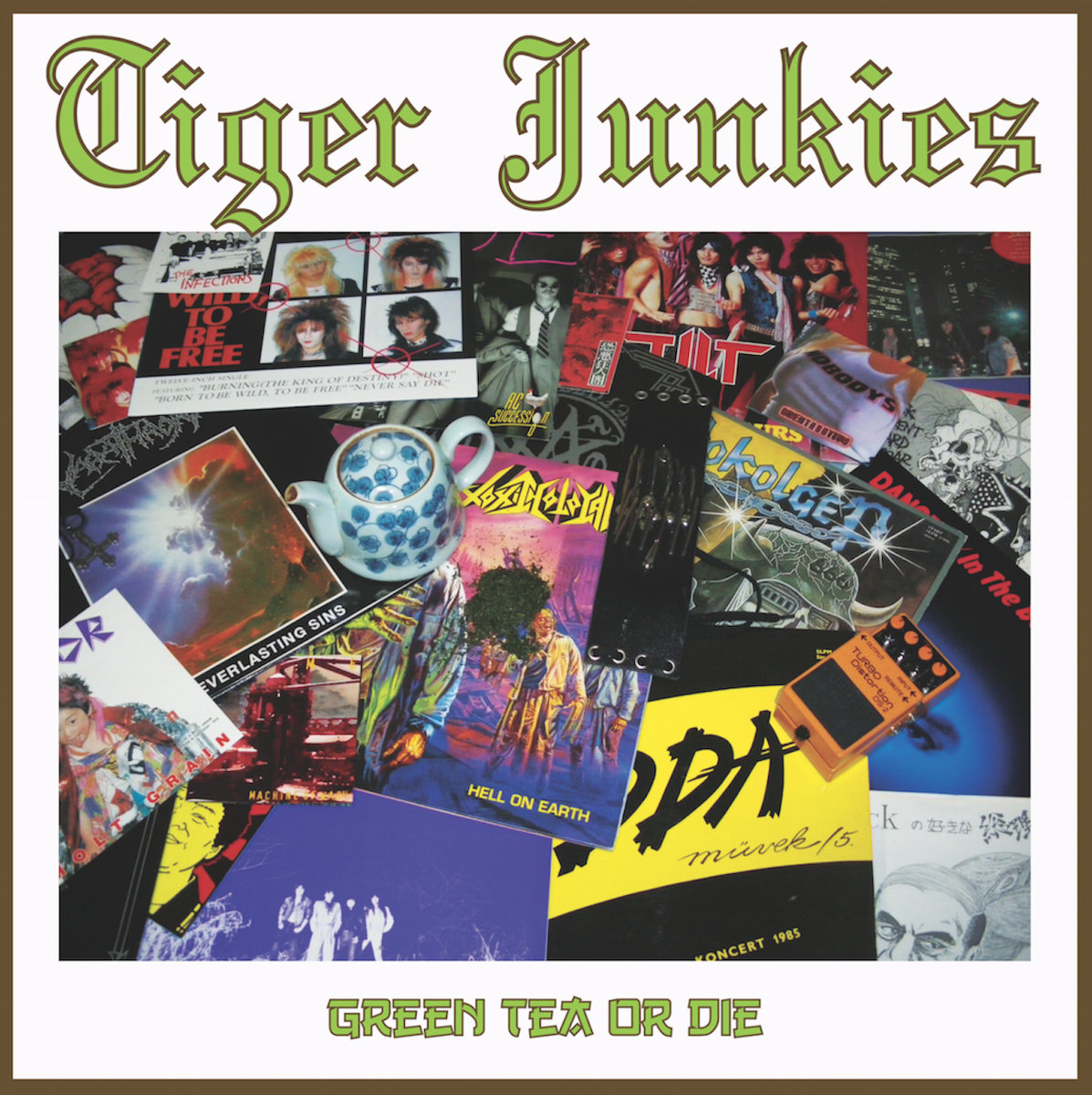 Tiger Junkies – Green Tea or Die
Band – Tiger Junkies
Album – Green Tea or Die
Country of Origin – Japan
Genre – Thrash/Punk
Release Date – March 31st, 2017
Label – Hells Headbangers
Author – Grimmia
Tiger Junkies is the combined forces of Joel Grind (Toxic Holocaust) and Yasuyuki Suzuki (Abigail and Barbatos). Grind had stated the band began when the two would get together and record whenever he was in Japan. Green Tea or Die is actually a 7" vinyl re release of their 2013 E.P. of the same name.
Personally, I am partial to most anything of the punk variety. Tiger Junkies are no exception. With lyrics about sex, Satan, and tea, you can't really go wrong. It's fast paced and dirty. Exactly how I like my… Punk music.
Favorite Track: "Green Tea or Die". I'm partial to green tea myself.
Rating:  4/5