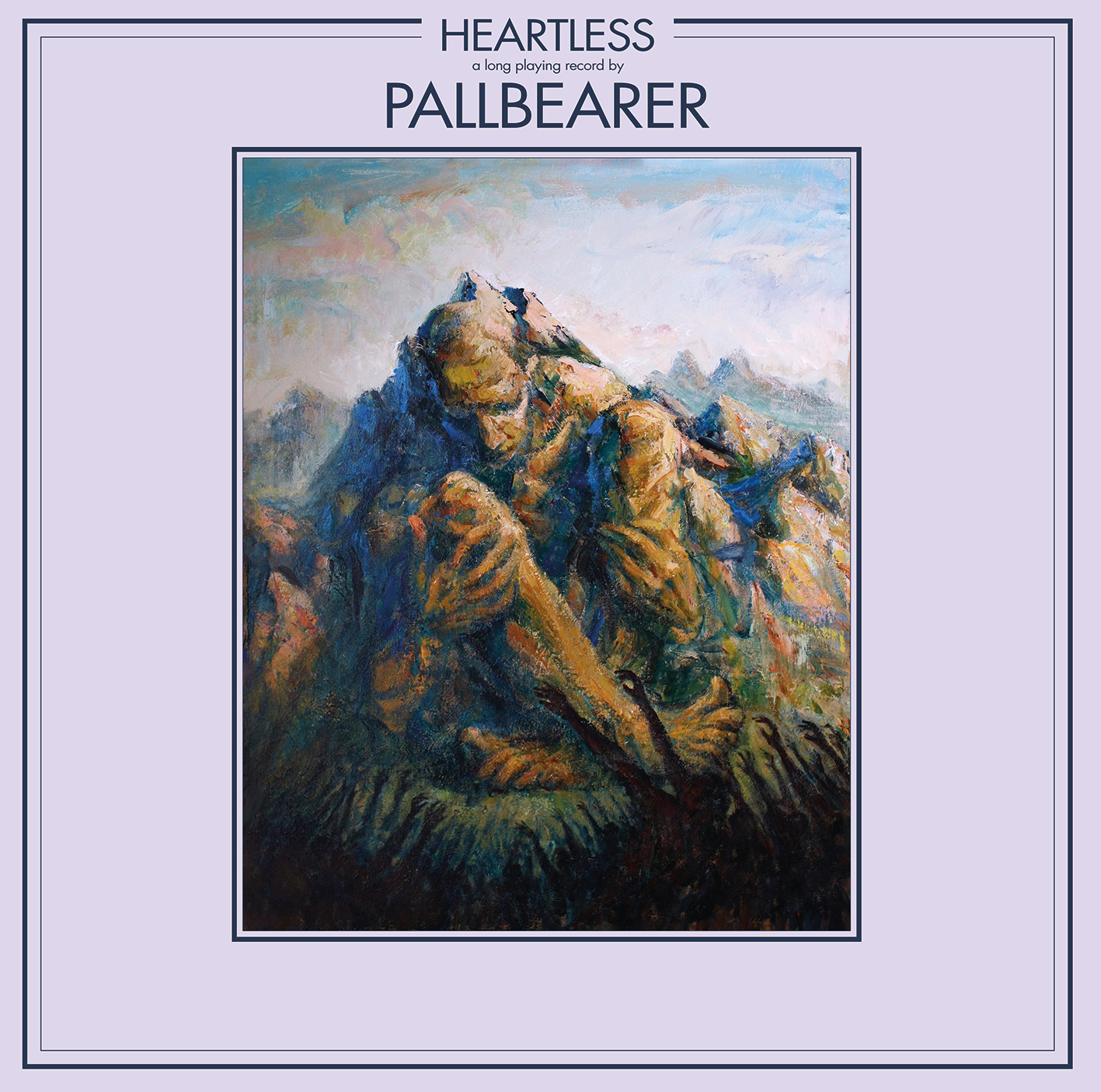 Band – Pallbearer
Album – Heartless
Country of Origin – USA
Genre – Doom Metal
Release Date – March 24th, 2017
Label – Profound Lore Records
Author – Deranged D
Pallbearer formed in 2008 in Little Rock, Arkansas. Known as a Doom metal band, they have transformed into much more over time. In 2010 they released their first demo, and then followed it up with their 2012 full length album "Sorrow and Extinction," for which they received best new music credits from Pitchfork, and they really started to show their personality and sound. After a bunch of touring, and some time off, they released another full length album in 2014, "Foundations of Burden." Which also got Pitchfork's nod for best new music, along with album of the year credits from NPR and Spin.
Now, after spending 8 years in the underground metal scene, and three years after their prior release, Pallbearer have unleashed another full length album in "Heartless." This Doomy band shows they've evolved into much more than just a Doom band. Showing tons of progressive influences, almost heading in a Mastodon-like direction, this album also gives off a Boston-like "hyper-produced" vibe, with everything sounding clear as day. While sticking to their heavy roots, this album is still extremely chill and laid back. Intricate instrumentals so smooth they almost sound simple, mellow melodies and catchy riffs with ripping guitar solos accompanied by almost young Ozzy/Black Sabbath style vocals. All while being very precise, giving you the desired progressive vibe, but super sludgy, preserving that heaviness you expect from Pallbearer. And, all of these tracks are like marathons, with the shortest one being a whopping 5 and a half minutes and the rest increasing in length. These guys just keep evolving and moving forward, making you eager to see what is next for them.
Recommendation: Very heavy and chill vibe album, great for getting away in your head, or for the smokers.
Rating: 3.9/5