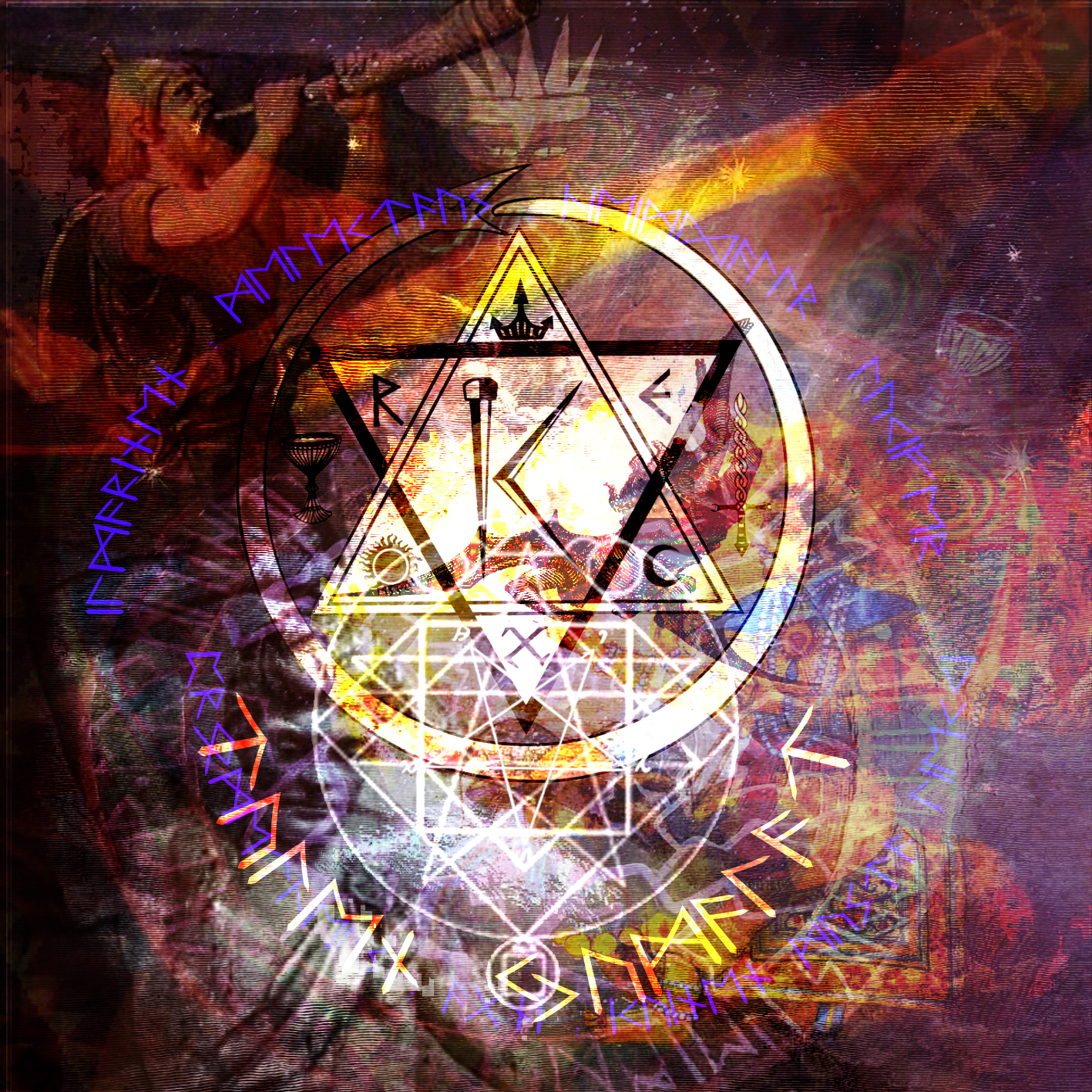 Band – IC Rex
Album – Tulen Jumalat
Country of Origin – Finland
Genre – Symphonic Black Metal
Release Date – February 3rd, 2017
Label – Saturnal Records
Author – Benjamin Boggs
The silence before the storm is what is often remembered. In its intricacy, the sunset heralds one last glimpse of beauty before enshrouding the landscape in cold darkness. On their fourth full length, Tulen Jumalat, Finnish black metal veterans IC Rex lull the listener into a false sense of security before bludgeoning them with double bass frenzy and delay-drenched witch howls.
This album is gorgeous, and I mean absolutely enticing. The production is top notch and heavily wanders into prog territory. Crystal clear guitars create atmosphere, strings and keys soar above the soundscape, and the powerhouse drums on this album add swing when necessary and bludgeon when appropriate. The aforementioned builds a platform for vocalist and multi-instrumentalist Artifex IC to howl down the well of madness and beckon all who come to listen to his torment. Occasional clean singing evolves into a choir of chanting by mid album on my favorite track, Heimdall. Again, the serenity is short lived with the follow up track Lucifer, which can only be described as a black metal maelstrom.
This is a diverse album for fans of a more progressive symphonic black metal sound. Equally triumphant and foreboding, this is album is as beautiful as it is ferocious. IC Rex do their best to signal the end times on Tulen Jumalat. Consider this latest release a worthy offering to the gods of fire!
Rating:  4/5