Rage and Frustration
Heavy Metal Reviews and Interviews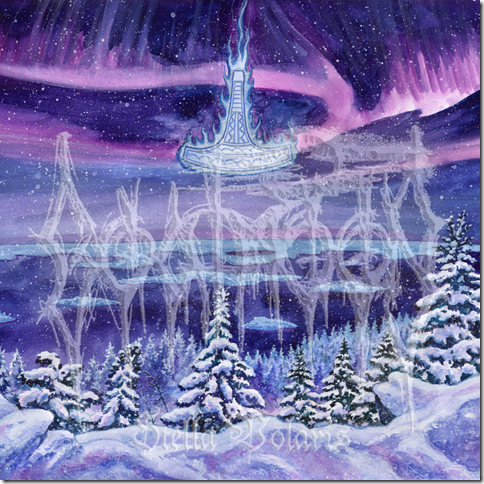 Goatmoon – Stella Polaris
Band – Goatmoon
Album – Stella Polaris
Country of Origin – Finland
Genre – Folk/ Pagan/ Symphonic Black Metal
Release Date – February 24, 2017
Label – Werewolf Records
Author – Benjamin Boggs
My review for Goatmoon is also my introduction to the group. Their latest offering, Stella Polaris, which will be released on Werewolf Records later this month, is a lesson in grim guitars and old-school atmosphere.  This album is anthemic in its composition, yet as abrasive as anyone could expect from an album so well produced. Mixing the cvlt with the folk, Goatmoon has created a masterwork that just reeks of Finnish domination.
Goatmoon is the mastermind of vocalist BlackGoat Gravedesecrator. Their latest effort, Stella Polaris, is an impressively self-produced release.  Keyboard heavy, the organ work really shines exactly when needed. On Conqueror, keyboardist M. V. really adds an old-school creepshow organ vibe to the assault. Avenger maniacally punishes the drums as guitarist Sacarth shreds over passages where the grim gives way to the prog. For those who feel that their black metal is missing that folk element, listen intently as Skratt hypnotizes with whistles and flutes. This adds the perfect folk metal touch to acoustic interludes as first heard on track Kansojen Hävittäjä.  
This is a pagan celebration rich in folk textures and atmosphere. Commanding without being overindulgent, this has become one of my most listened albums. I am new to Goatmoon, but look forward to dipping deeper into their impressive back catalog. As you raise your goblets to the sky and set the nights ablaze, consider making Stella Polaris your soundtrack.
Rating:  4.5/5